Fill Your Thanksgiving With Gratitude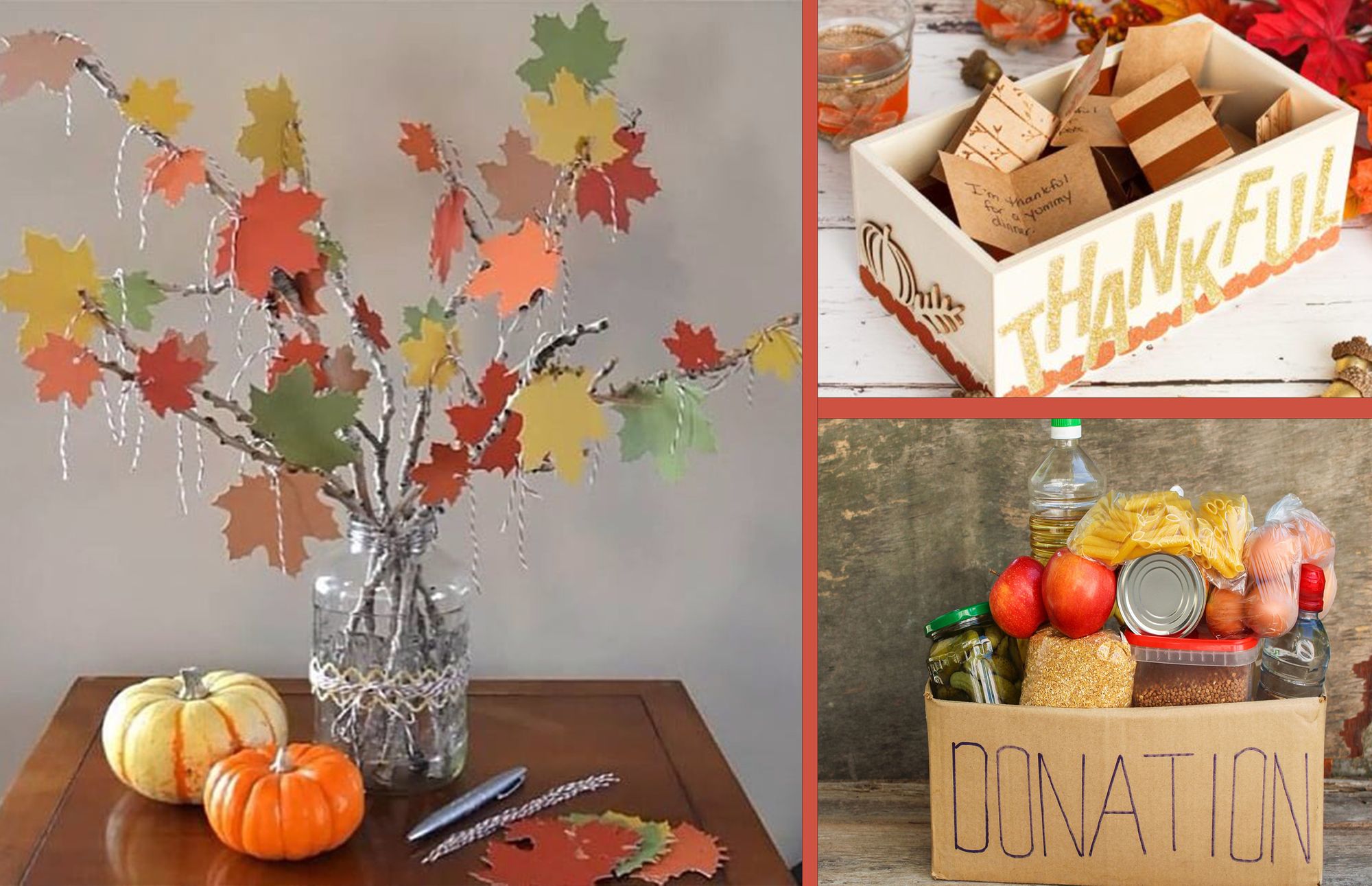 With Thanksgiving upon us, it is always a great time to take a step back and find ways to say "Thanks" to those that make our lives better. As you gather around your table for your Thanksgiving feast, here are a few ideas of how to spread some gratitude and show the ones we love how thankful we are to them.
1) A Gratitude Basket
Give everyone a piece of paper and pencil, and ask them to write down one thing that makes them feel grateful. Place the pieces of paper in a basket, and pass the basket around the table having everyone read another person's paper. The guests at the table can then guess who wrote it.
2) Start a Thanksgiving-Tree Tradition
Gather a jar, twigs, scrapbook paper, hole punch and ribbons to start your project. Put the branches into the jar. Cut out leaf shapes from the paper. Punch a whole through the shapes of paper and tie a ribbon to them. Have your guest write what they are thankful for on the paper leaves, and then they can tie them onto one of the branches of the tree.  
3) In The Spirit of Giving
Thanksgiving is also a great time of year to share that gratitude spirit beyond your friends and family. As a family, pick a charity to contribute to, such as a food pantry or homeless shelter. Ask your guests to bring items to donate, and place a large basket at the front door for collecting the donations.
From everyone here at #1 Properties to all of you, we send a heartfelt "Happy Thanksgiving!"