Experience The Cheyenne Artwalk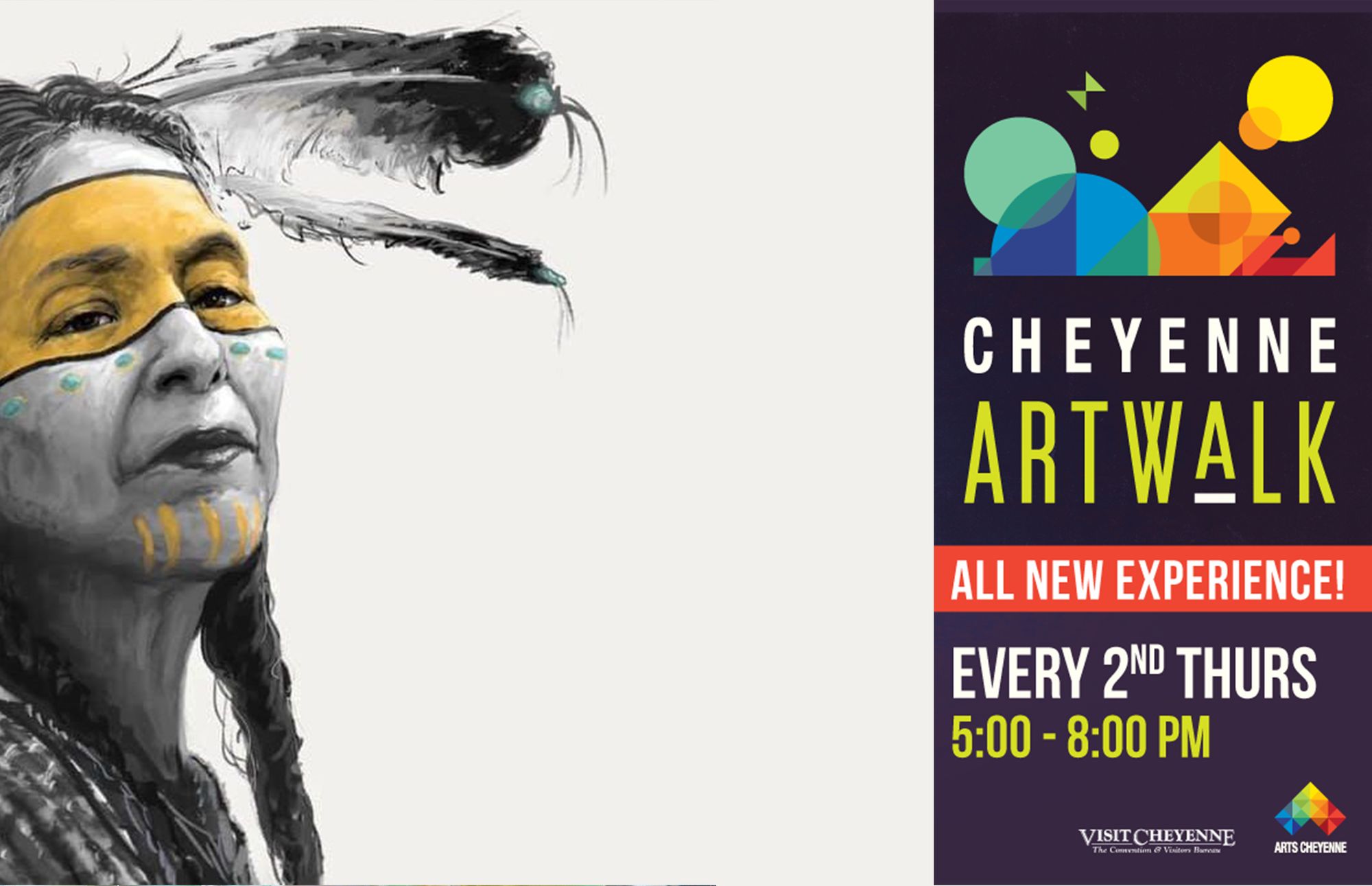 The Cheyenne Artwalk is a monthly celebration of artists and their work that takes place every 2nd Thursday of the month. Art galleries, businesses, and restaurants throughout Cheyenne showcase a local or regional visual artist or musician, accompanied by light food and beverages. This Thursday, February 11th, from 5:00pm - 8:00pm you'll have the opportunity to visit many different venues, and take in these beautiful works of art.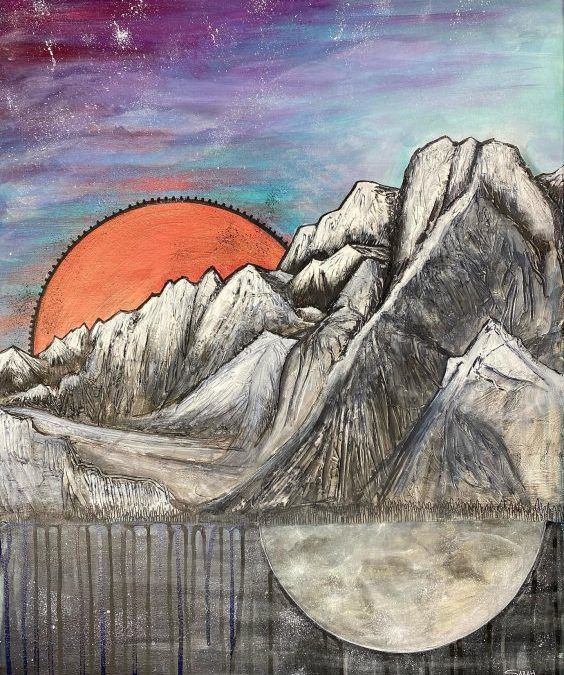 Freedom's Edge will be featuring the creations of Sarah Wadas. Sarah is a full-time oncology nurse who is also passionate about creating art. Her work is inspired by the wild, rugged, and harsh environment that she has been immersed in as an avid backpacker and outdoorswoman throughout her life as a Wyomingite. She creates visual stories of the wild, with this series specifically focusing on Wyoming landscapes, wildlife and the outdoor lifestyle. Layering paints, inks, pastels, and graphite are key to her artistic works.  The "Wyoming Home" series of pieces being featured at Freedom's Edge will be Sarah's first exhibition.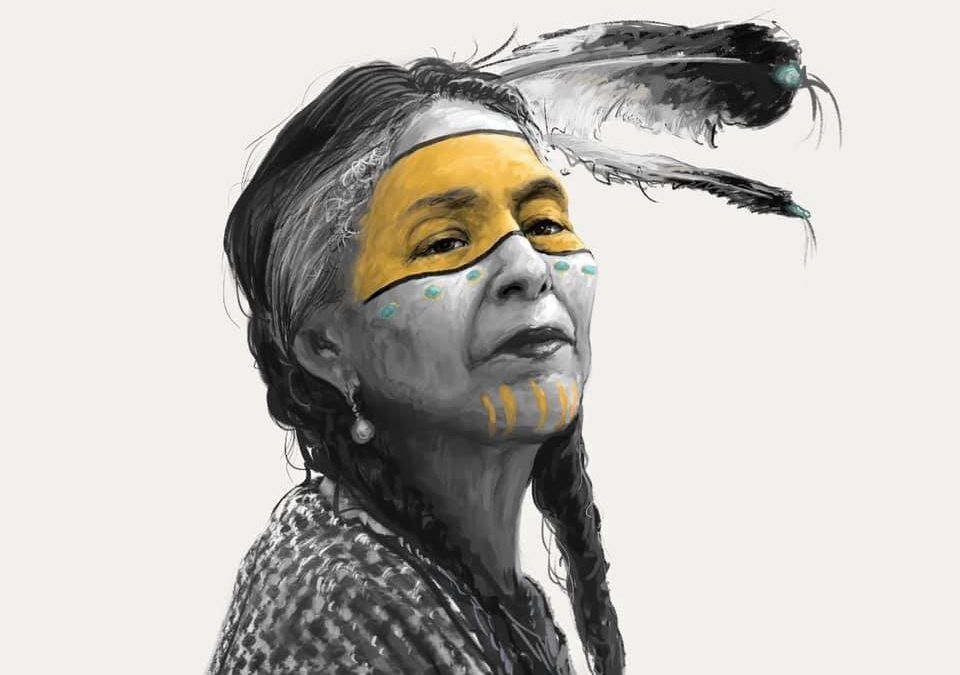 The Powder River Gallery will be featuring two artists during this month's Artwalk. Jeremy Salazar, an Indigenous Navajo artist from New Mexico, will be featured along with Dan Vallo, an indigenous Acoma Pueblo artisan from NM, who makes flint knaped knives.  Please stop by and enjoy these artists along with food, drink and music!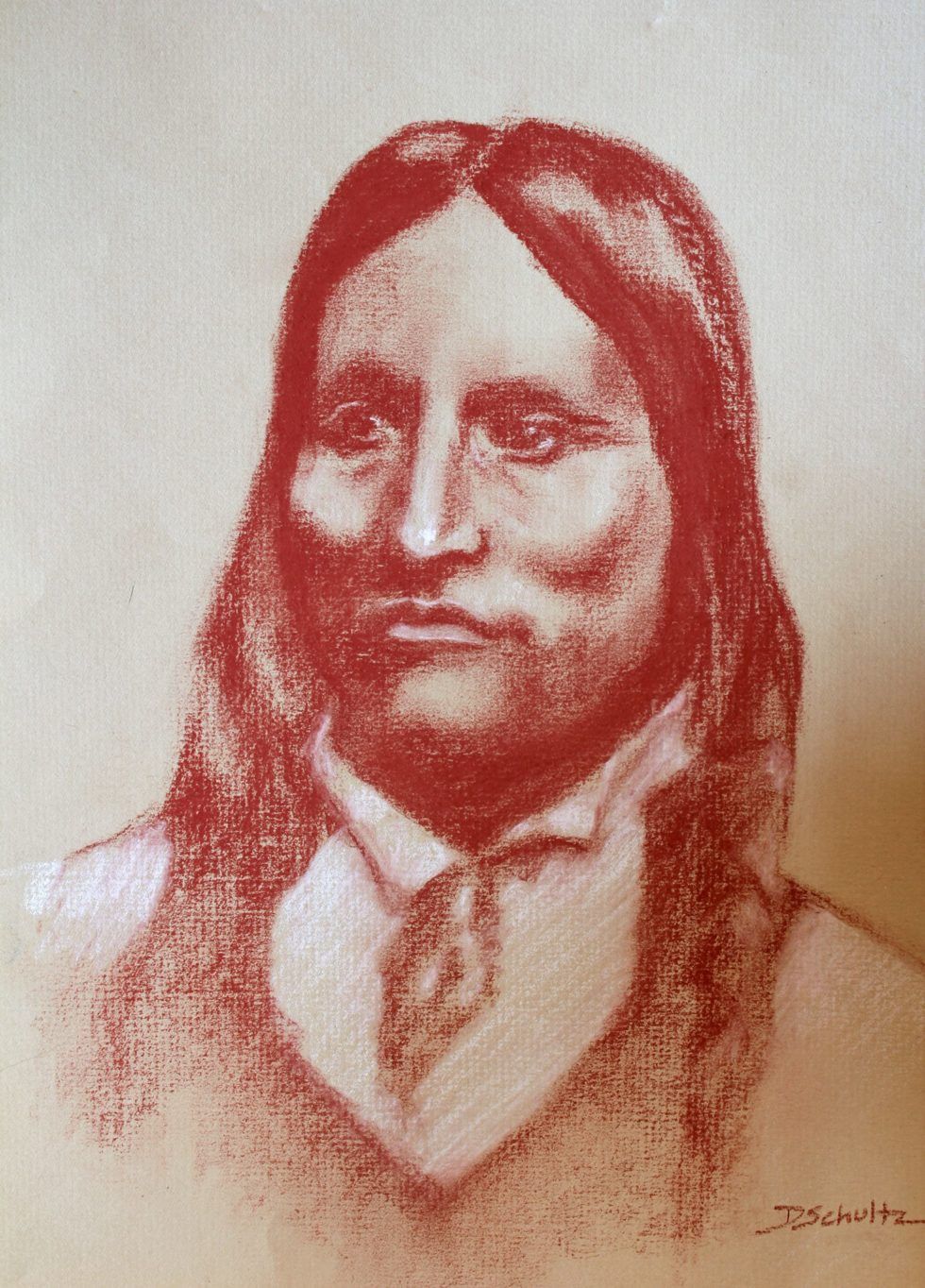 Art @ the Hynds will feature artwork by Donna DuPont-Schultz during the Cheyenne Artwalk in February.  Donna is a local artist and teacher, specializing in oil and acrylic paint, pastels and mixed media.  
From Donna's bio: "Producing and teaching art fills me with a sense of accomplishment and integrity. I have a passion for working with people and have always enjoyed working with children. Seeing a child find themselves through art and the pride they feel when they complete an art piece is one of my greatest joys. It brings me back to a time and place in my life when I did the same. At school, the only class I really paid any attention in was art. I simply wasn't interested in anything else. When I teach adults I enjoy teaching in a group setting. Each group member brings a dynamic to the class and can be inspiring to the other members, as well as, myself as a teacher. I often find a new spark of creativity emerge from being with my students and their work often challenges me to be a better artist. But whether I am teaching adults or children the fulfillment is still the same. I am motivated to create and try new techniques and mediums so I can pass my knowledge on to my students."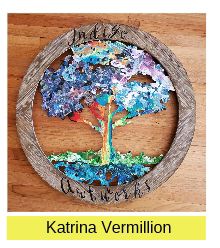 Katrina Vermillion's art will be on display at Blue Door Arts while Georgia Rowswell, owner of Blue Door Arts Studio, is involved in a Ucross Foundation artist residency.
Artist Katrina Vermillion states: "I started Indigo Artworks around December 2020 to showcase my art as well as others.  I am new to art showcasing but not to art creation itself.  I have loved art my whole life and enjoyed creating it for myself, friends and family.  Until a recent tragedy in my life, I was fine creating a piece once every couple of years.  After all I was not an "artist" by trade and what would I do with them?  After the tragedy I needed an outlet for emotions, grief and to be able to create while living after my son's accident.  This is where the art passion was renewed.  I realized I wanted to share and create as much as possible with the world and anyone else who also needs this outlet.  My goal with creating Indigo Artworks is to have a space that not only myself but others can create, showcase and sell, their pieces.  I want it to feel attainable to anyone who loves art but isn't an "artist."  I also want to show others who have a love for art how to begin creating too. I t's never too late, everyone who wants to create can, we just need to try!  Make art!  Create Art!  Love Art!"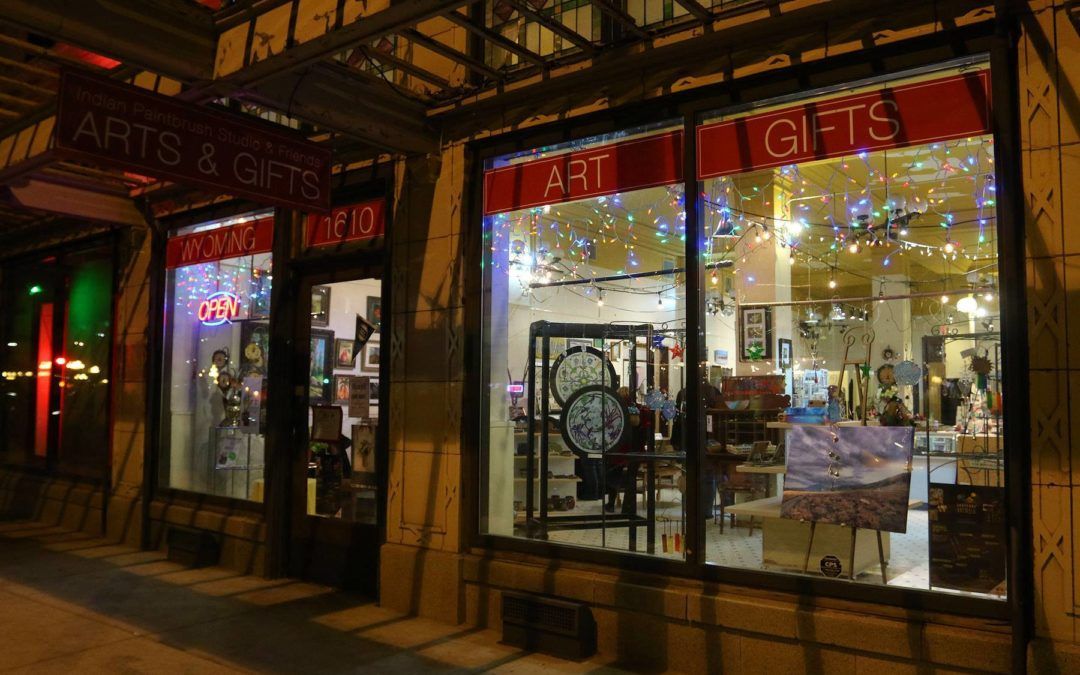 Three Crows will reopen in February just in time for the February 11th Artwalk with a fun flea market that will last through the spring.