Don't Miss Watching The Cheyenne Gunslingers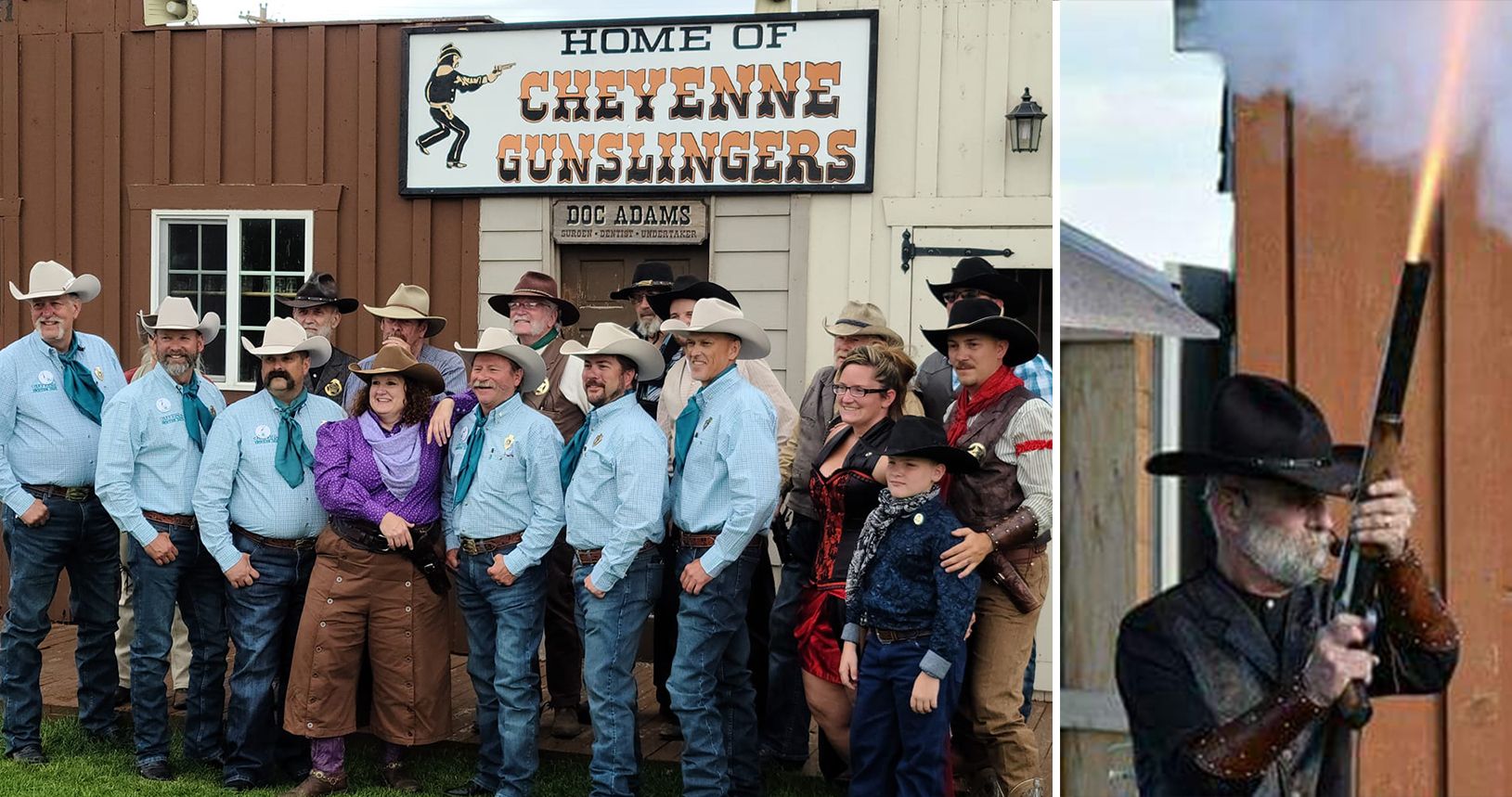 One great way to celebrate the Old West is to watch the Cheyenne Gunslingers, an all-volunteer nonprofit ensemble, perform in downtown Cheyenne. For more than three decades, the Cheyenne Gunslingers have been entertaining audiences with their gunfights and comical skits. From bank robberies to shootouts, each performance offers a fun and lighthearted look back on cowboy folklore.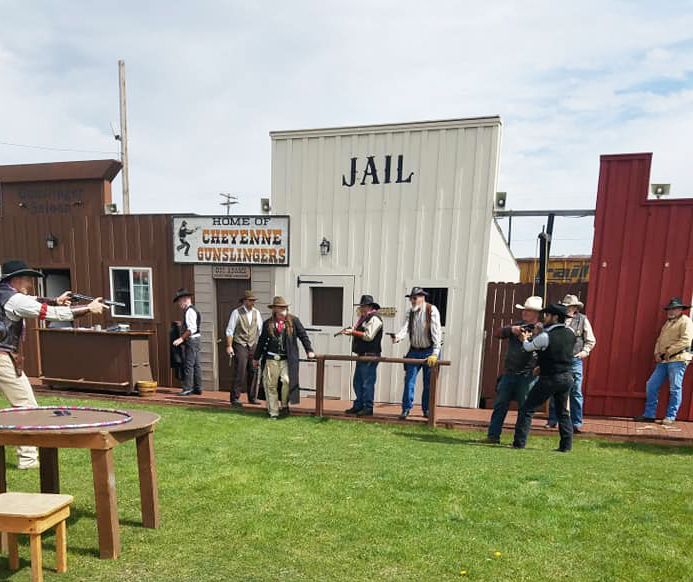 Take a step back in time with gunfights, western skits, and other Wild West activities in Gunslinger Square, 15th and Pioneer, in downtown Cheyenne. Shows are in June and July and are family-oriented. Shows are Monday through Friday starting at 6pm and on Saturdays at high noon.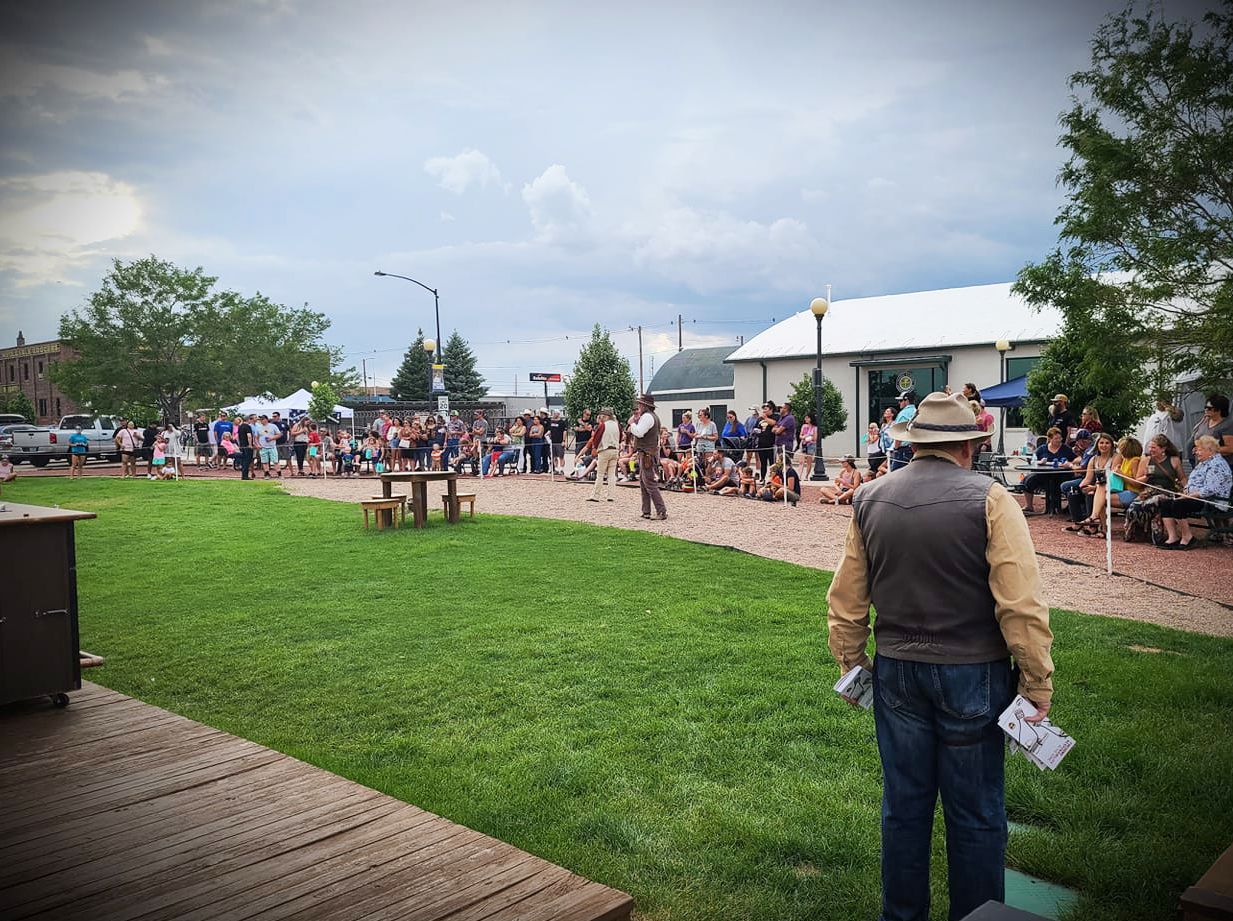 Each performance culminates in a public shootout, or mock hanging. Using blank ammunition, the Gunslingers demonstrate duels and "trick shots," such as "fast draw," "slow bullet" and the "curved bullet." Despite the playful nature of each show, gun safety is of the upmost importance.
"We emphasize gun safety and make sure the kids know how to handle a gun," Tom "Slim" Matson said. "We are one of the very few, if not the only, gunfight group in the United States that's never had a gunfight accident because of the rules we have."
Each show begins and ends with a public safety check, where players show a designated gunfight marshal the inside of their firearm. "The marshal gives us our (blank) ammunition at the beginning of the show, so there's no confusion," said Pam "Trixie" Schliske.