Don't Miss The 'Tom Horn - 120 Years Later' Panel Discussion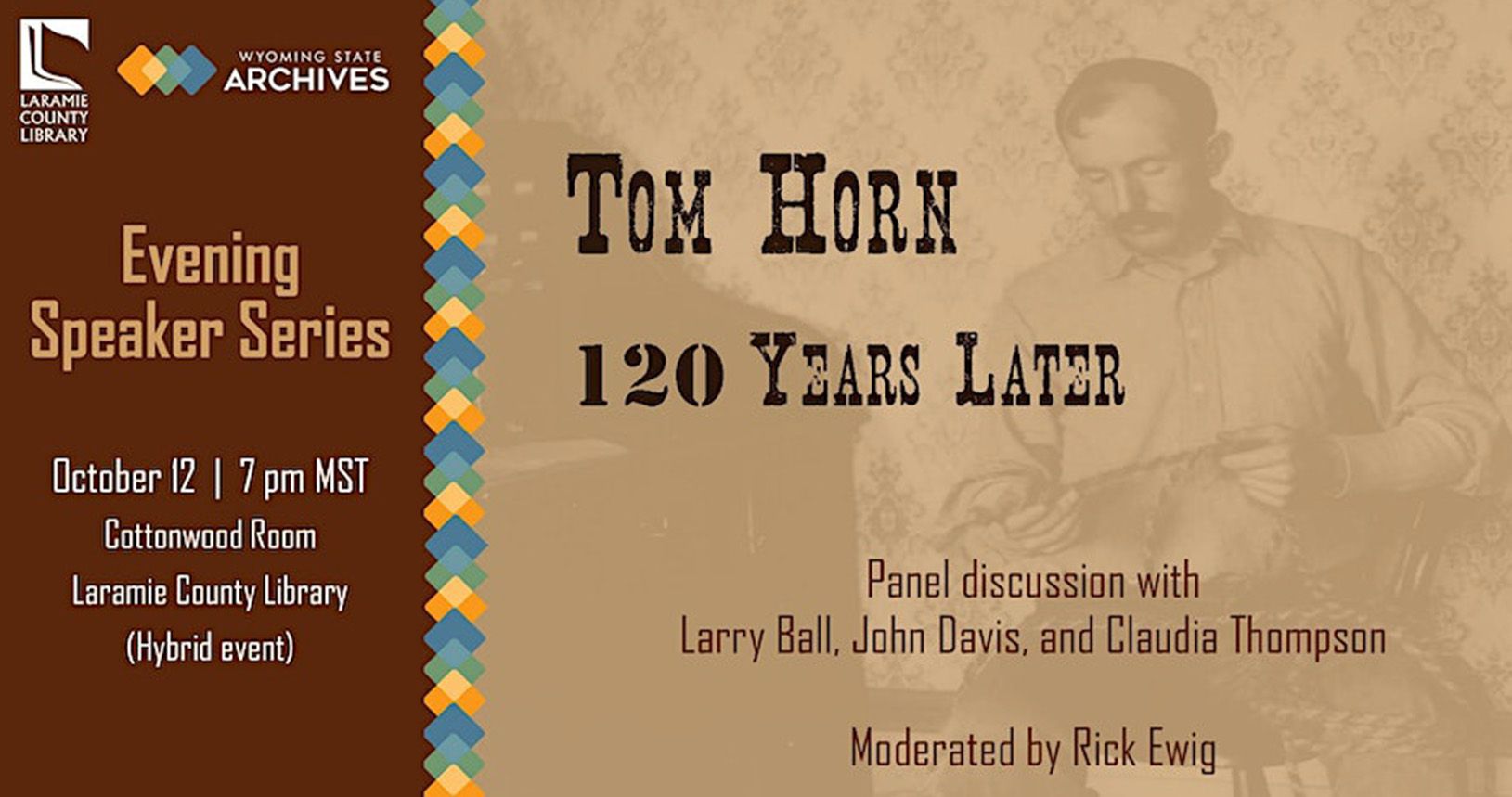 The Wyoming State Archives and the Laramie County Library will be hosting a panel discussion with historians on Tom Horn - 120 Years Later on October 12th at 7pm. This panel is a part of the WSA Evening Speaker Series. This wonderful historical look back on the life of Tom Horn will take place in the Cottonwood Room at the Laramie County Library. A live-stream and recording will be available for those unable to attend in person.
Take a journey after 120 years, and learn why historians and researchers are still so passionate about the life and death of Tom Horn, a lawman turned outlaw. The panel discussion will take place with Larry Ball, John Davis and Claudia Thompson. Rick Ewig will be the moderator.
The WSA Speaker Series will take place at 7 p.m. on the second Thursday of each month. The Wyoming State Parks Presents series will occur every other month and feature speakers from a different historic site. The alternating months will be our traditional historical topics. A recording of this talk will be available on the WSA YouTube channel the week following the talk.
The Wyoming State Archives collects, manages, and preserves Wyoming state public records that have long-term administrative, legal, and historical value. These records document the history of our state and the activities of Wyoming Government offices. The Archives also collects non-government records that contribute to the understanding of the state's history.
For more information, contact Sara Davis, Wyoming State Archivist, at sara.davis@wyo.gov or call the WSA at 307-777-7826. The Wyoming State Archives is accessible according to the Americans with Disabilities Act guidelines. If you require special assistance, please contact the Wyoming State Archives at 307-777-7826.