Don't Miss These 5 Fabulous Upcoming Community Events - All For Great Causes!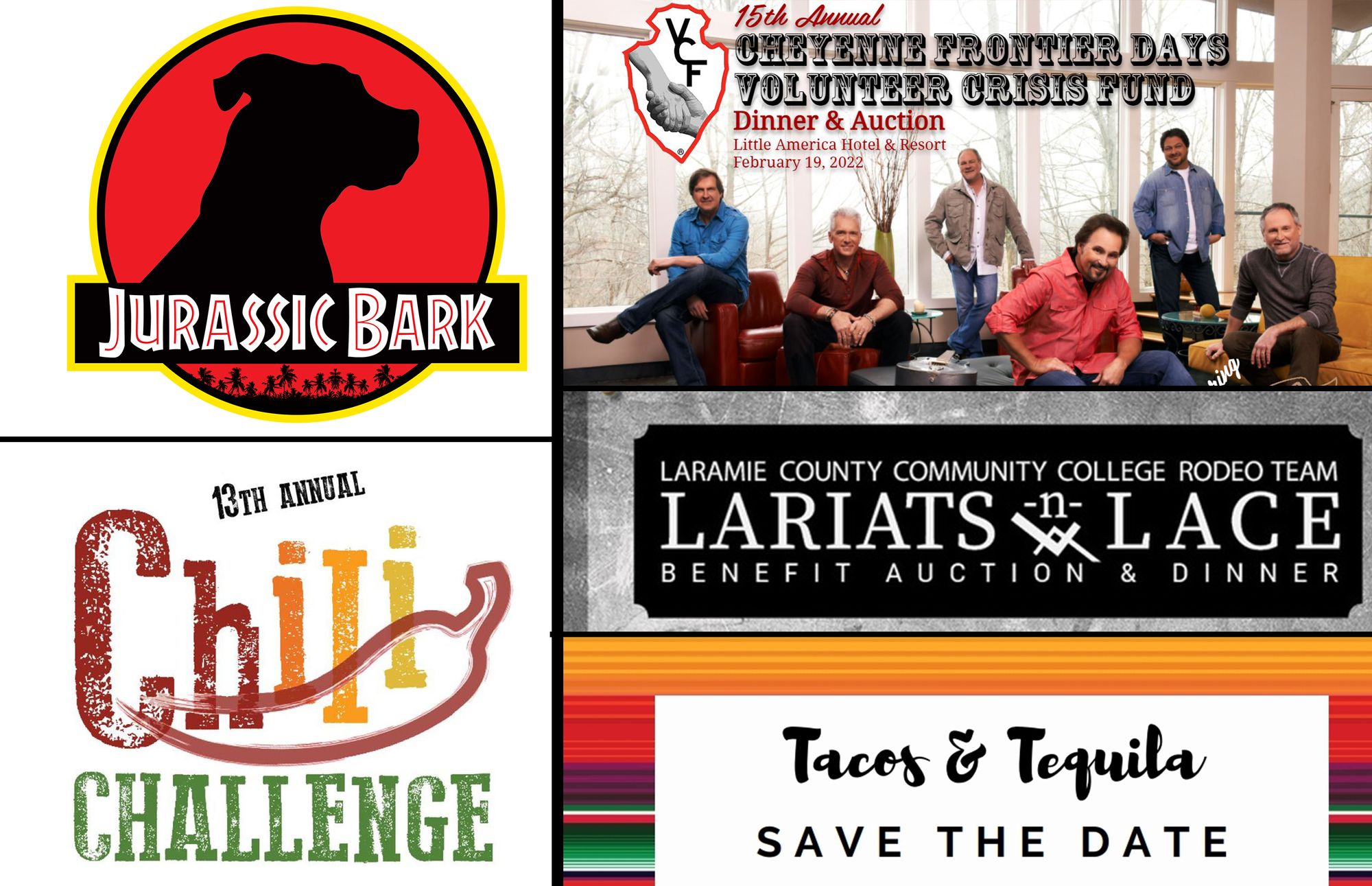 Don't miss your chance to take part in these fantastic upcoming Cheyenne events! Each event is unique, fun, and all support three great organizations in our Cheyenne community!
1) BOYS & GIRLS CLUB OF CHEYENNE'S 13TH ANNUAL CHILI CHALLENGE!!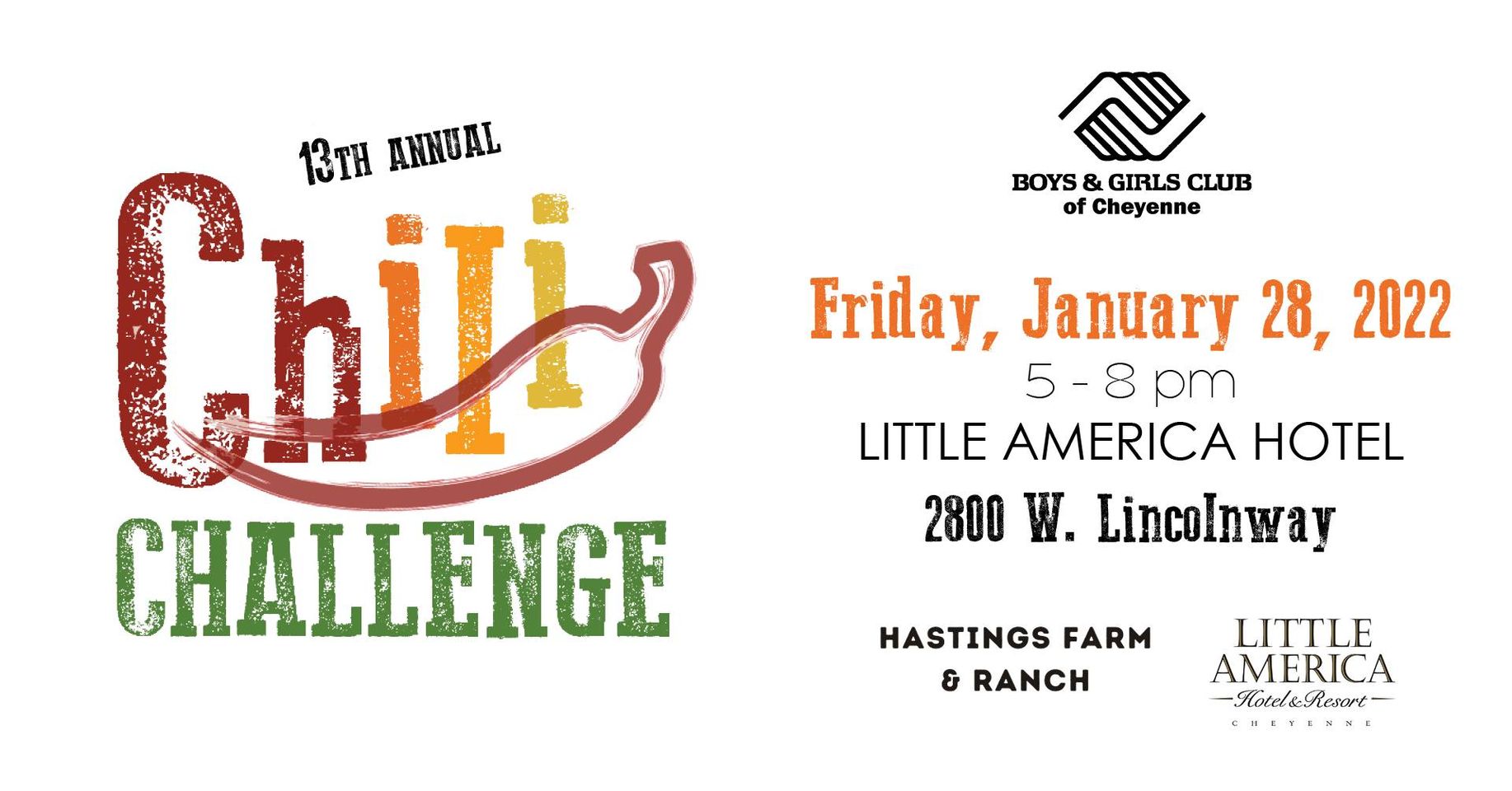 January 28th, 2022 / 5:00pm to 8:00pm / Little America Hotel and Resort
Get ready for an evening of red hot competition at the Boys & Girls Club of Cheyenne's 13th Annual Chili Challenge! Come partake in the fun on Friday, January 28th from 5:00pm to 8:00pm at Little America Hotel and Resort for all you can eat chili, beer, soft drinks, music, entertainment and more! Tickets are only $20 for adults, $5 for kids, and children under 6 years old are FREE!
#1 Properties is happy to be one of the the 2022 Chili Challenge Red Hot Chili Pepper Sponsors! Join us for an evening of fun and delicious chili! This event is such a great way to raise money for The Boys and Girls Club of Cheyenne, and help support the youth of Cheyenne.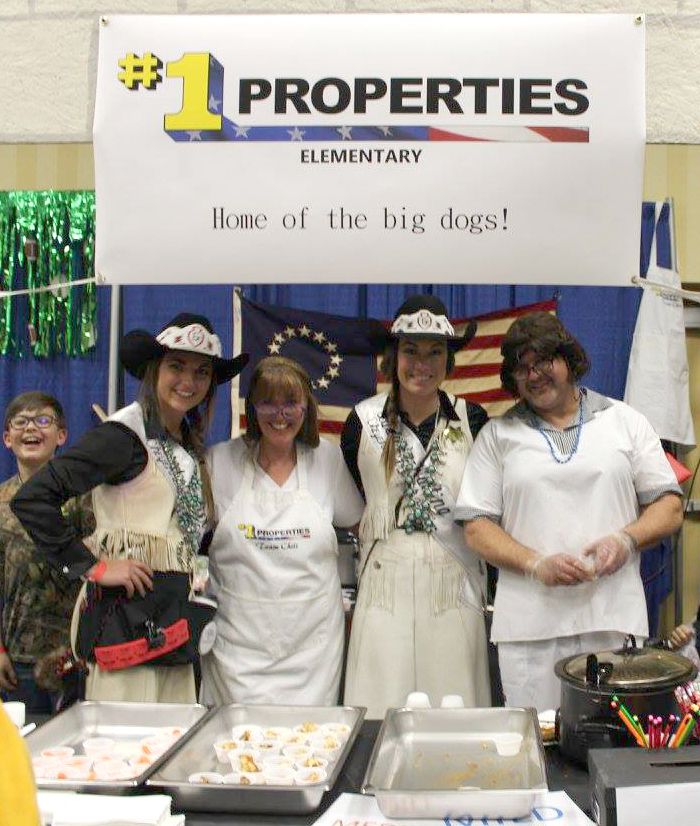 The Boys & Girls Club of Cheyenne serves children ages 6 through 18 in Cheyenne, WY. Their mission is to inspire and enable all young people, especially those who need us most, to realize their full potential as productive, responsible and caring citizens. Members at the Boys & Girls Club participate in programs surrounding the three core areas of Healthy Lifestyles, Academic Success, Good Character and Citizenship. To ensure their members have the resources they need B&GC teams up and connects with the community to make it all possible. "You can dream, create, design and build the most wonderful place in the world...but it requires people to make the dreams a reality." - Walt Disney
2) CFD VOLUNTEER CRISIS FUND - 15TH ANNUAL DINNER AND AUCTION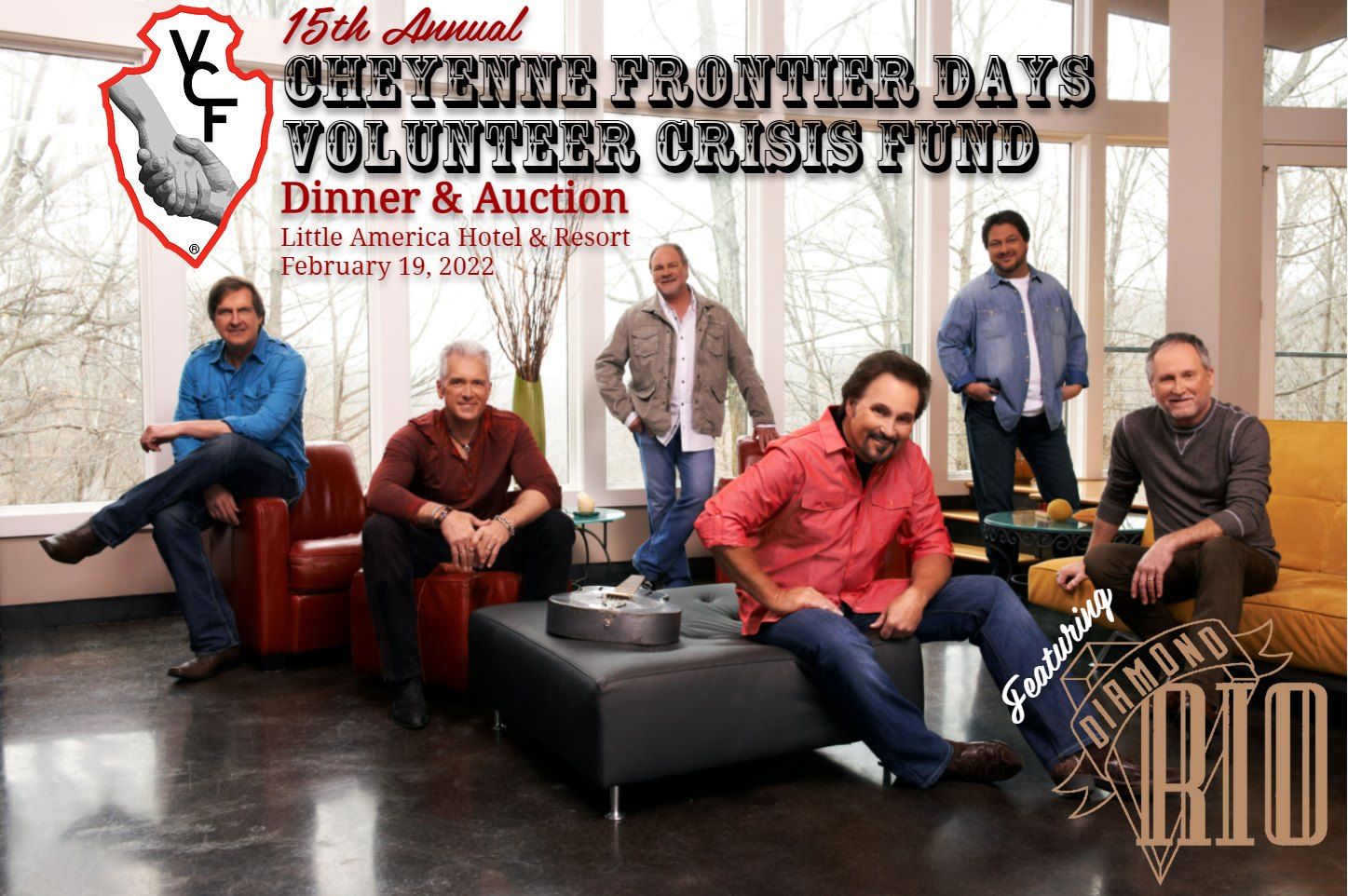 The 15th annual dinner and auction to benefit the Cheyenne Frontier Days volunteers through the CFD Volunteer Crisis Fund will be taking place on February 19th, 2022 at Little America Hotel and Resort. Diamond Rio, famous for its song "Beautiful Mess" and many more, will be providing entertainment at the dinner. The CFD VCF is excited to announce that the event is already sold out.
"The VCF is so excited to have Diamond Rio play at the event this year. This event means the world to us because the funds that we raise we can give back to the CFD families. The volunteers make this organization what it is," said Tiffany Hayes, vice president of the CFD Volunteer Crisis Fund, in a news release.
This is the largest fundraising event for the nonprofit, which aids CFD volunteers when they are in need. The CFD Volunteer Crisis Fund is a non-profit established for the purpose of providing emergency monetary assistance to the Cheyenne Frontier Days Family when they are faced with a tragic or catastrophic loss.
3) Golden Eagle Rodeo Hosts Lariats-n-Lace Silent Auction & Dinner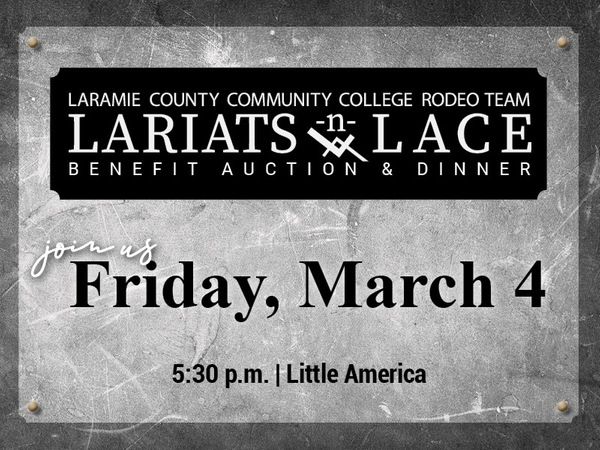 Lariats-n-Lace will take place at the classic Little America Resort and Hotel in Cheyenne Wyoming on March 4th, 2022 between 6:00pm-9:30pm. Individual tickets can be purchased as well as table packages by going to www.golccc.com/landing/Lariats-n-Lace
We are fortunate to have a rodeo program in the heart of true cowboy country. Thanks to the support of the southeastern Wyoming community, the Golden Eagles Rodeo Team is a meaningful part of Cheyenne's rich western culture as well as a vital component of LCCC collegiate athletics program. Proceeds from this auction directly benefit LCCC student rodeo athletes throughout the year. Some examples of the ways in which the money raised from Lariats -n- Lace include:
Training materials, tools, and maintenance
Safety equipment
Academic scholarships for rodeo team members
Team travel expenses to and from competitions
Service projects in the community
The LCCC rodeo team trains, works, studies, and prepares tirelessly to ensure a high level of standards and expectations for themselves as individuals, as well as in the entirety of the team. Inside the arena, inside the classroom, and out in the community they are some of the best that LCCC and the sport of rodeo has to offer.  We hope you'll show them some support by bidding on these amazing auction items!
4) "Jurassic Bark!" The Cheyenne Animal Shelter's 18th Annual Fur Ball!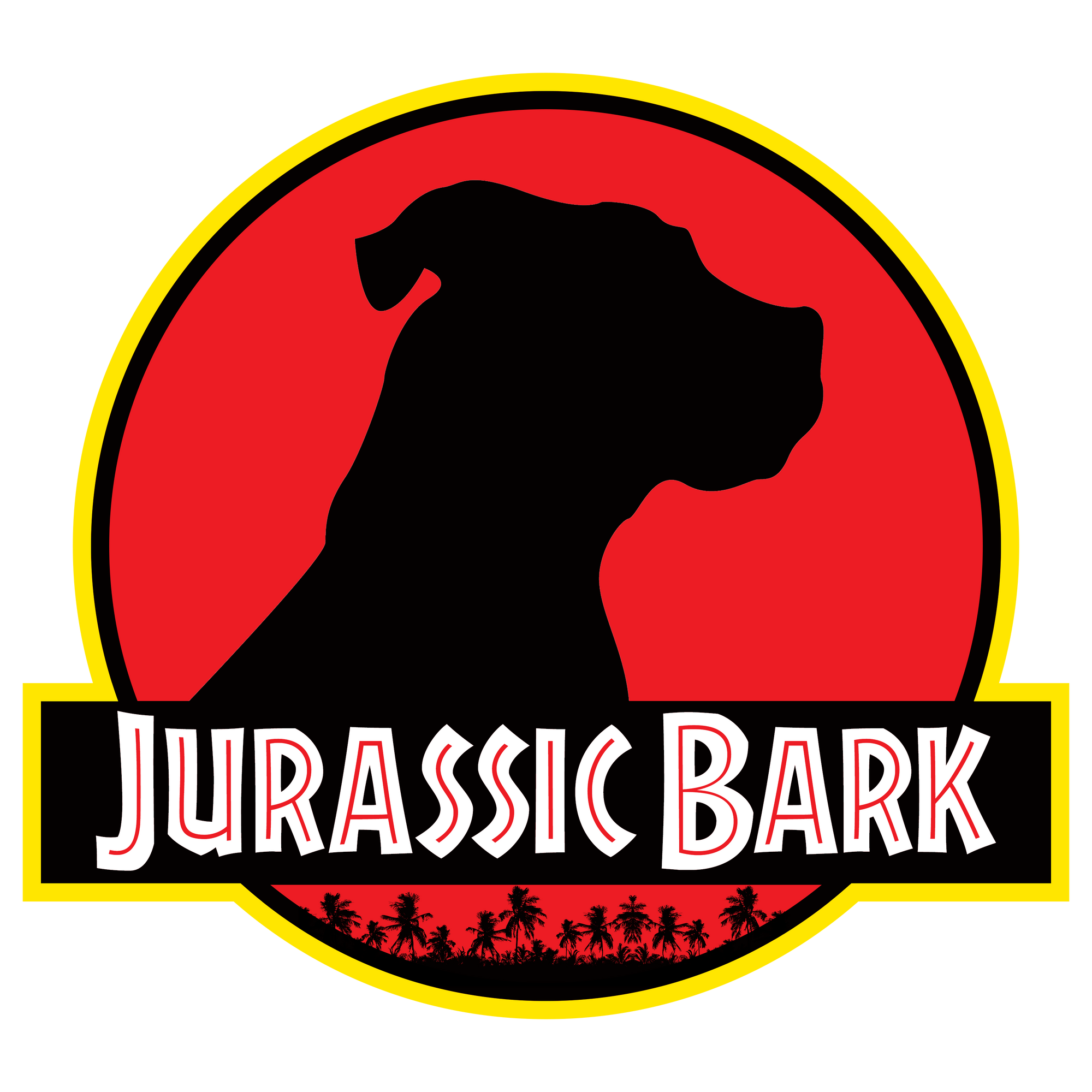 On the evening of April 23, 2022, from 5:00pm to 10:00pm we invite you to join us at Little America and enjoy a "dino-mite" evening of fun and fundraising to help the animals at the shelter. Pile into the Explorer Vehicle with your fellow animal lovers and take a tour of our live and silent auctions without the worry you'll be eaten by a T-Rex! However, you may receive a lot of puppy kisses!
The Fur Ball is Cheyenne's premier pet-friendly gala, which raises money in support of the animals and programs at the Cheyenne Animal Shelter. This year's event is being sponsored by Charles Schwab. Items will be available for bidding throughout the week with new items added daily.
The funds raised from this Gala allow the animal shelter to maintain critical programs to care for and protect homeless and unwanted animals in our community, ensure that all animals adopted from the shelter are spayed or neutered, investigates animal cruelty and neglect and provides funding for low-cost spay/neutering through their Big Fix program.
For over 50 years, the Cheyenne Animal Shelter has extended the hand of kindness to neglected and abused companion animals in Cheyenne and Laramie County. Today, they are involved in an ever-expanding effort to accomplish a mission that goes beyond sheltering the homeless and unwanted pet population. Their goal is to find a home for every adoptable companion animal brought to their door.
5) Comea Shelter's Annual Tacos & Tequila Fundraiser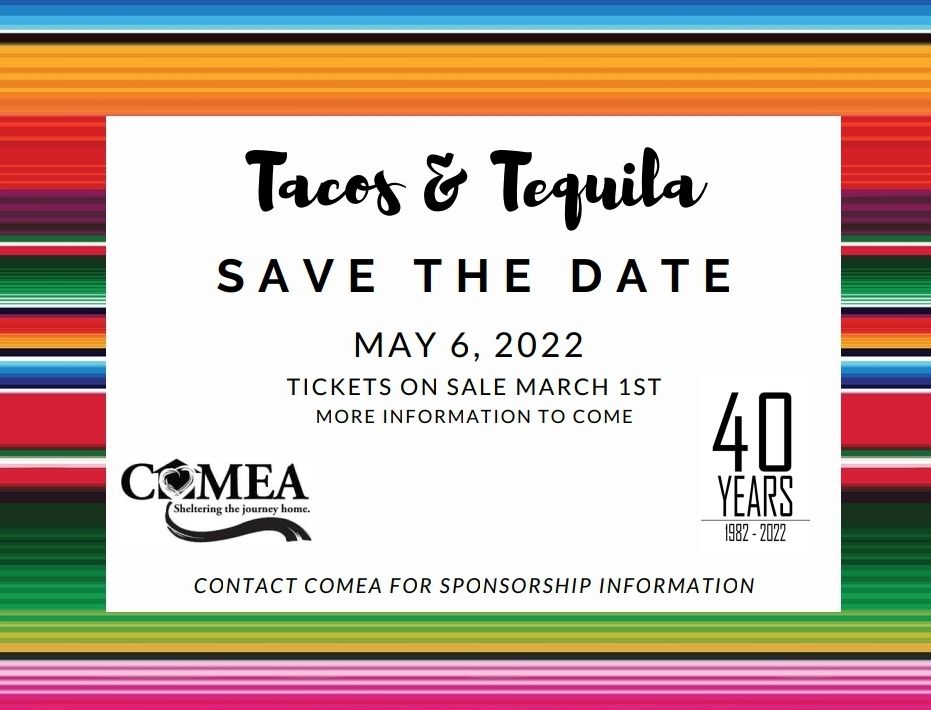 SAVE THE DATE!!!! Comea Shelter's annual Tacos & Tequila event will be May 6th, 2022. Tickets will go on sale March 1st!! Keep a look out for more information coming soon!
If you would like to be a sponsor, please contact Cameron the Assistant Director at 307-220-3150 or 307-632-3174 or you can email assistantdirector@comeashelter.org.
COMEA provides housing services, free meals, case management, and limited transportation assistance for anyone  who is homeless or at high risk for homelessness in Laramie County, Wyoming. We are constantly working to change and improve our services to meet the needs of our clients.