Don't Miss The 43' Golden Spike Monument As It Stops In Cheyenne!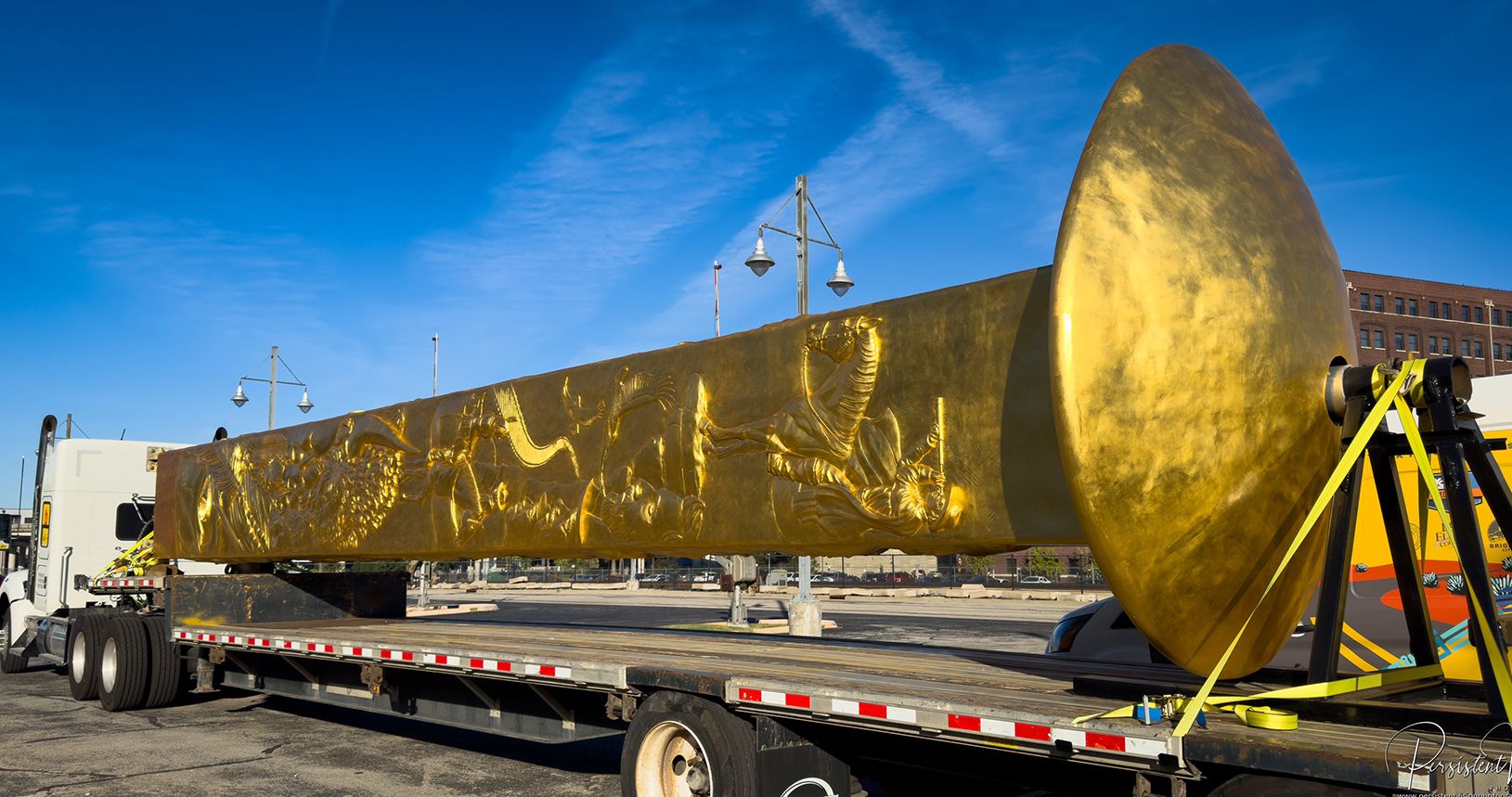 The Driving of the Spike tour, featuring the 43' Golden Spike Monument, will be stopping in Cheyenne this Saturday, October 21st on its way to Utah. Stop by the Cheyenne Depot to take a look at this gorgeous monument and meet the artist. This event is free and open to the public from 9am to 3pm. A special dance performance by En Avant Dance Studio students will take place at noon to help celebrate this joyous event.
In 2021, the Golden Spike Foundation commissioned Douwe Blumberg to create a public art piece, Golden Spike Monument, that celebrates the power and diversity of those whose labor and sacrifices contributed to the creation of the transcontinental railroad. The Monument hosts reliefs that depict scenes of those who worked to build the transcontinental railroad, people impacted by the railroad, and many others whose vision and support were instrumental in bringing this historic feat of human engineering to fruition. The Monument will be a permanent feature on display at Golden Spike Park at Reeder Ranch in Brigham City, Utah.
Douwe Blumberg, ("Dow", a Dutch name), lives and works from his studio in rural Kentucky. Mr. Blumberg has completed well over 200 private and public commissions and has numerous awards, residencies and shows to his credit. He has an impressive track record of creating inclusive and historically significant work including the Las Vegas Veterans Memorial, the "America's Response" Special Operations Monument to be placed by Ground Zero in New York City and numerous other outdoor sculptures in cities across the country. Utahns can see his work outside the Unified State Laboratories Facility in Taylorsville. His public art portfolio can be viewed at https://www.douwestudios.com/public-art.