Wyoming Cowgirls Earn First-Ever Mountain West Tournament Title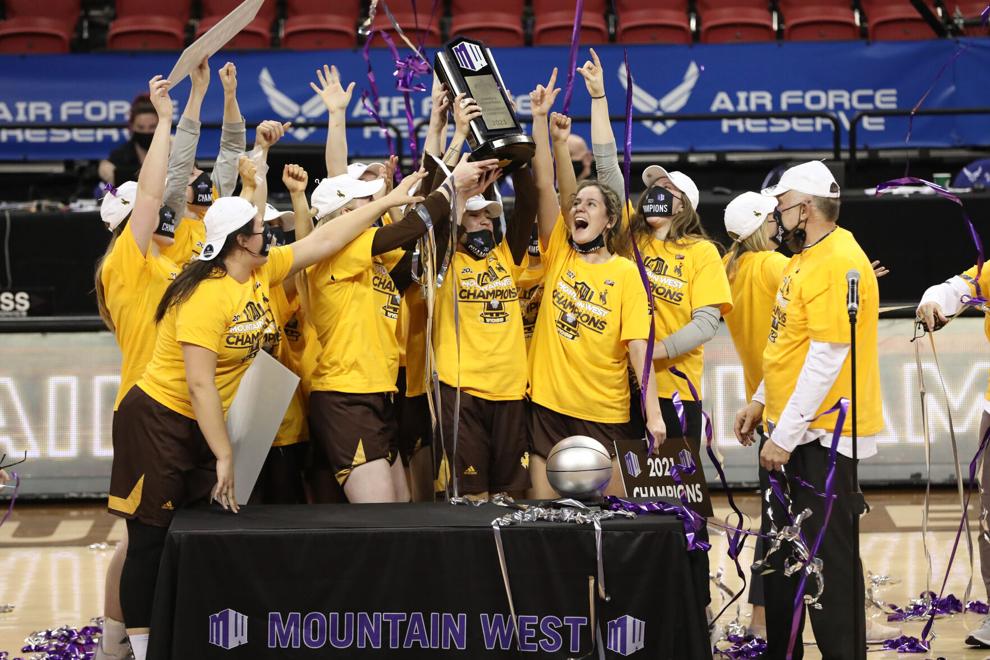 The Wyoming Cowgirls defeated No. 4 seed Fresno State 59-56 on Wednesday night to become Mountain West Champions for the first time ever! The Cowgirls entered the conference tournament as a No. 7 seed and were facing an uphill battle, as no team lower than a four seed had ever won the Mountain West.
In order for the Cowgirls to make it to March Madness it was going to take them winning four games in four nights. They would have to beat No. 2 seed UNLV, four-time defending champion Boise State and Fresno State, who came in averaging nearly 80 points per game.
The Cowgirls took on the Bulldogs at Thomas and Mack Center Wednesday night. UW had a nine-point lead in the fourth quarter, which was depleted by a Fresno State surge and their own missteps. UW freshman Grace Ellis sealed the win with the two biggest shots of her life at the line. Haley Cavinder's 3-point shot at the buzzer to tie the game was blocked by junior Alba Sanchez Ramos, and the Cowgirls emerged victorious over Fresno State.
Gerald Mattinson, University of Wyoming women's basketball coach and a native Wyomingite, stated following the win "I'm out of words right now. Just the effort that they put into this and play during this stretch speaks so highly of them." Mattinson, served as an assistant under former head coach Joe Legerski for 16 years before being named head coach in 2019.
Junior guard Quinn Weidemann was named tournament MVP after hitting clutch shot after clutch shot over the previous four days. Weidemann led UW with 14 points Wednesday night.
"I don't even know (what this all means). I think we're all just incredibly happy to be here," Weidemann said. "I was in tears. I think every single person was in tears. We're feeling excitement right now, but I think once that starts to set in, I think we're going to realize how amazing of an accomplishment that really is."
The Cowgirls are ready to dance! They will be heading to the March Madness tournament, which will take place in Texas.
Congratulations and way to go Wyoming Cowgirls!