Cheyenne Little Theatre Players 93rd Season Opening Next Week!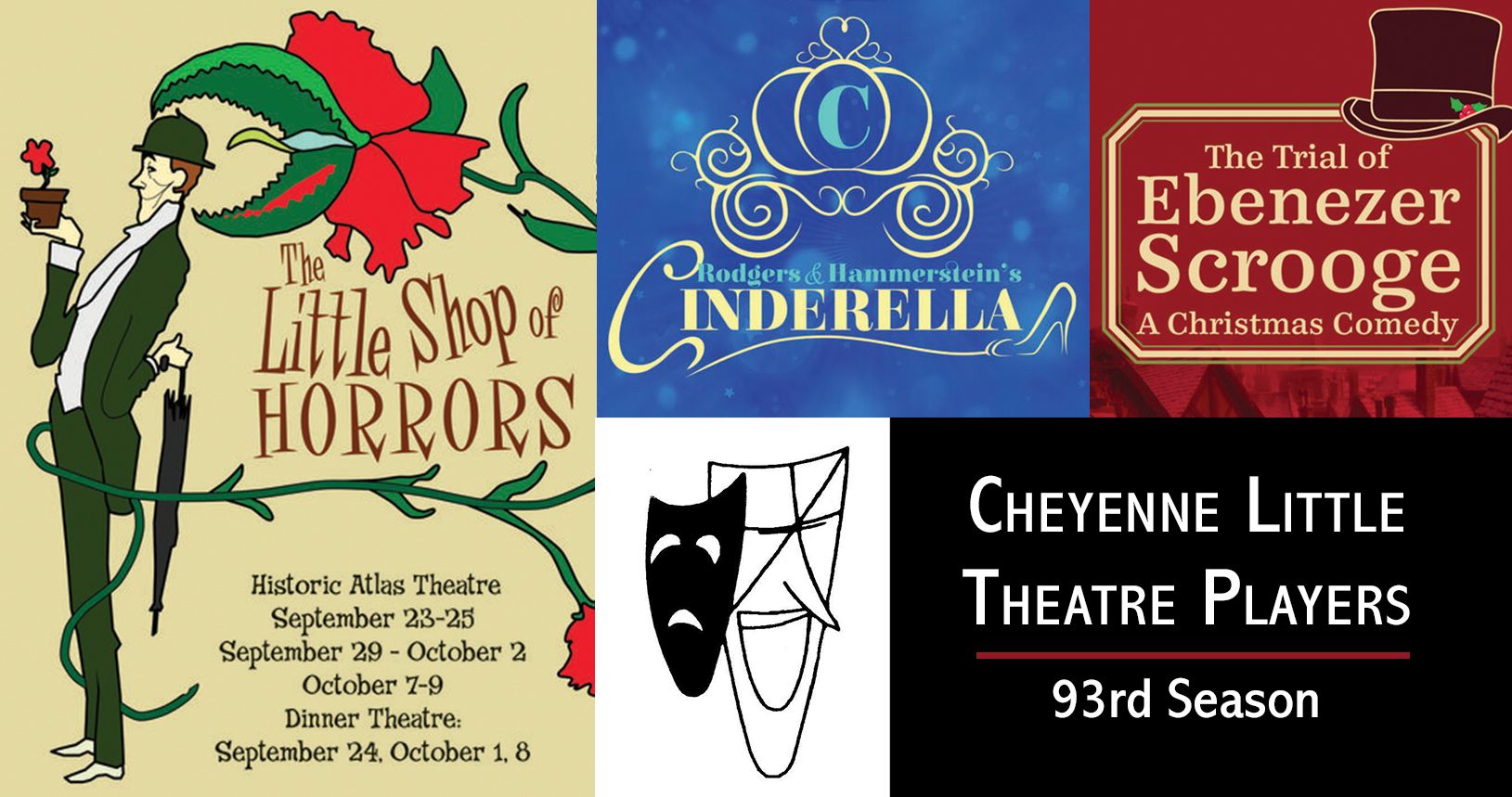 The Cheyenne Little Theatre Players (CLTP) will be opening its 93rd season next week with the wonderful musical Little Shop Of Horrors. CLTP will be presenting six main stage shows throughout the 2022-2023 season. They will also have many special events throughout the year that you will not want to miss! Take a look at this upcoming season's shows, and help support an amazing organization with outstanding talent!
1) Little Shop of Horrors
Historic Atlas Theatre
September 23rd-25th
September 29th-October 2nd
October 7th-9th
Dinner Theatre:
Sept. 24th, Oct. 1st, 8th
A deviously delicious Broadway and Hollywood sci-fi smash musical, Little Shop Of Horrors has devoured the hearts of theatre-goers for over 30 years. Howard Ashman and Alan Menken (Disney's The Little Mermaid, Beauty And The Beast, and Aladdin) are the creative geniuses behind what has become one of the most popular shows in the world.
The meek floral assistant Seymour Krelborn stumbles across a new breed of plant he names "Audrey II" - after his coworker crush. This foul-mouthed, R&B-singing carnivore promises unending fame and fortune to the down and out Krelborn as long as he keeps feeding it, BLOOD. Over time, though, Seymour discovers Audrey II's out of this world origins and intent towards global domination!
2) The Outgoing Tide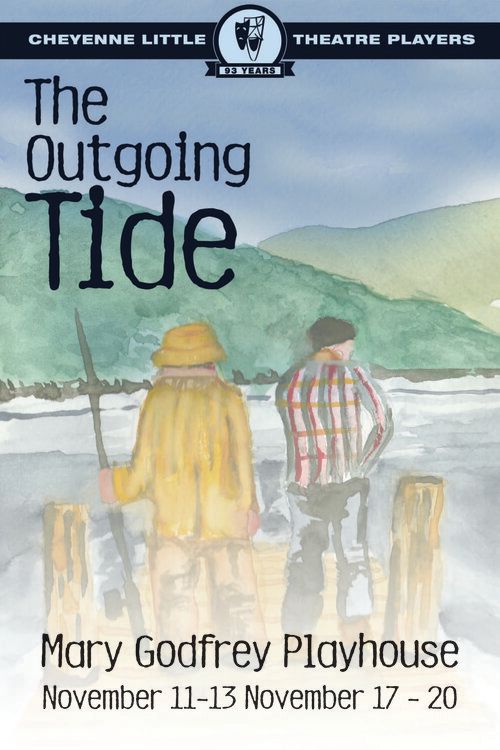 Mary Godfrey Playhouse
November 11th-13th
November 17th-20th
In a summer cottage on Chesapeake Bay, Gunner has hatched an unorthodox plan to secure his family's future but meets with resistance from his wife and son, who have plans of their own. As winter approaches, the three must quickly find common ground and come to an understanding—before the tide goes out. This drama hums with dark humor and powerful emotion.
3) The Trial of Ebenezer Scrooge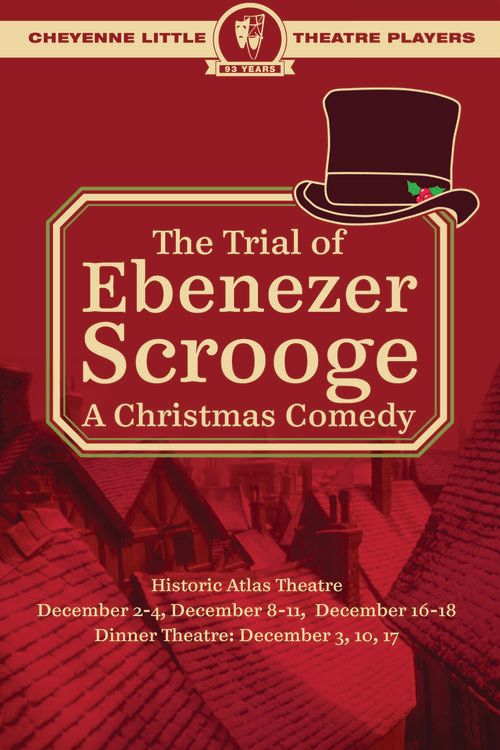 Historic Atlas Theatre
December 2nd-4th
December 8th-11th
December 16th-18th
Dinner Theatre:
December 3rd, 9th, 10th, 16th, 17th
The Trial of the Century! A year after his miraculous transformation, Ebenezer Scrooge is back to his old ways and is suing Jacob Marley and the Ghosts of Christmas Past, Present and Future for breaking and entering, kidnapping, slander, pain and suffering, attempted murder and the intentional infliction of emotional distress. The ghosts employ Solomon Rothschild, England's most charismatic, savvy, and clever barrister. Scrooge, that old penny pincher, represents himself. One by one, Bob Cratchit, Scrooge's nephew Fred, solicitor and philanthropist Sara Anne Wainwright, and the ghosts themselves take the witness stand to give their account of the night in question.
4) Anne of Green Gables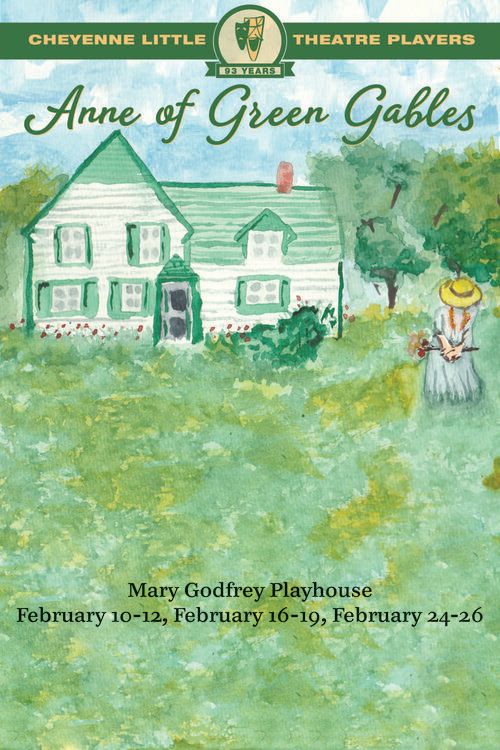 Mary Godfrey Playhouse
February 10th-12th
February 16th-19th
February 24th-26th
This new dramatization captures the charm and excitement of L.M. Montgomery's enduring classic about an orphan girl, Anne Shirley, from her first encounter with her austere guardian to her thrilling graduation from Queen's Academy. The play faithfully recreates the memorable events and characters from the brilliant novel. All the tragedies and triumphs that mark Anne's growth from adolescence to early adulthood are here: her friendship with Diana, her feuds with Gilbert, her adoration of Matthew, the mistaken wine bottle, the cake disaster, the broken leg, the scholastic achievements, and the saving of Green Gables. Whether the playgoer is an "old friend" of Anne's or meeting her for the first time, this play will solidify a lasting friendship between the audience and one of literature's most unforgettable characters.
5) Accomplice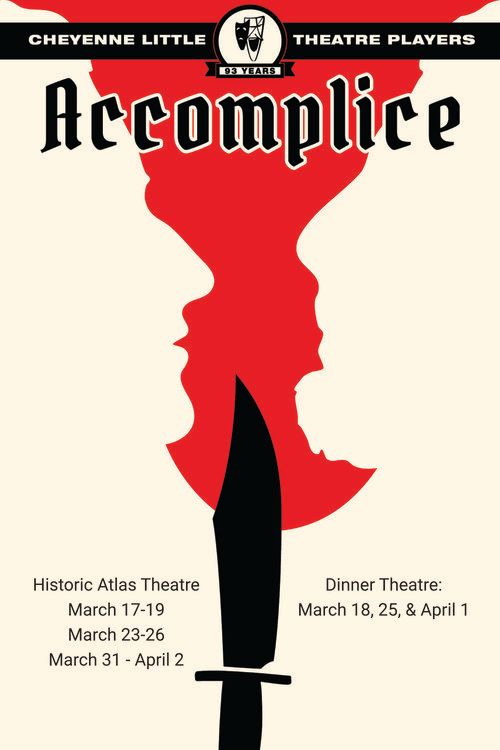 Historic Atlas Theatre
March 17th-19th
March 23rd-26th
March 31st-April 2nd
Dinner Theatre:
March 18th, 25th, April 1st
Winner of the Mystery Writers of America's coveted "Edgar" award (the "Oscar" of crime and suspense) and written by Tony® award winner Rupert Holmes, Accomplice has thrilled audiences on Broadway, across the United States and around the word. The New York Timeshas called it"a deliciously witty cocktail of a whodunit with a maniacally seamless plot where skullduggery emerges the winner!" This theatrical roller coaster will trigger screams of laughter even as audiences vow to keep its secrets hush-hush. The story begins in Dartmoor, England at the stylish weekend retreat of the affluent Derek and Janet Taylor, and both adultery and murder are in the air. But we will soon learn that all is never as it seems in this electrifying game of trickery and misdirection. Who is the hunter and who the hunted…and precisely who is the title character of Accomplice? "The best fooler since Sleuth and twice as clever!" said the L.A.Times, while L.A.Theatre & Entertainment Review proclaimed it "the comedy thriller of all comedy thrillers!"
6) Rodgers & Hammerstein's Cinderella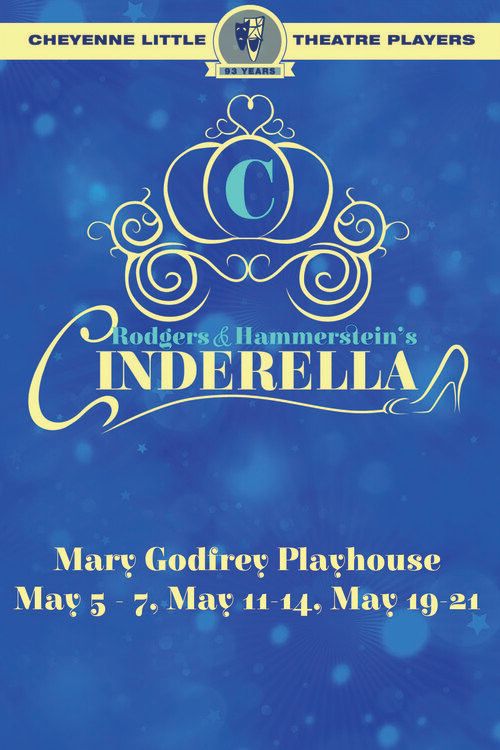 Mary Godfrey Playhouse
May 5th-7th
May 11th-14th
May 19th-21st
The timeless enchantment of a magical fairy tale is reborn with the Rodgers & Hammerstein hallmarks of originality, charm and elegance. Originally presented on television in 1957 starring Julie Andrews, Rodgers & Hammerstein's Cinderella was the most widely viewed program in the history of the medium. Its recreation in 1965 starring Lesley Ann Warren was no less successful in transporting a new generation to the miraculous kingdom of dreams-come-true, and so was a second remake in 1997, which starred Brandy as Cinderella and Whitney Houston as her Fairy Godmother.
Founded in 1930, the Cheyenne Little Theatre Players is one of the oldest community theatre groups in the United States, as well as one of the oldest continuously operating organizations in Cheyenne. For more information on shows and tickets go to www.cheyennelittletheatre.org