Cheyenne Is Bursting With Art!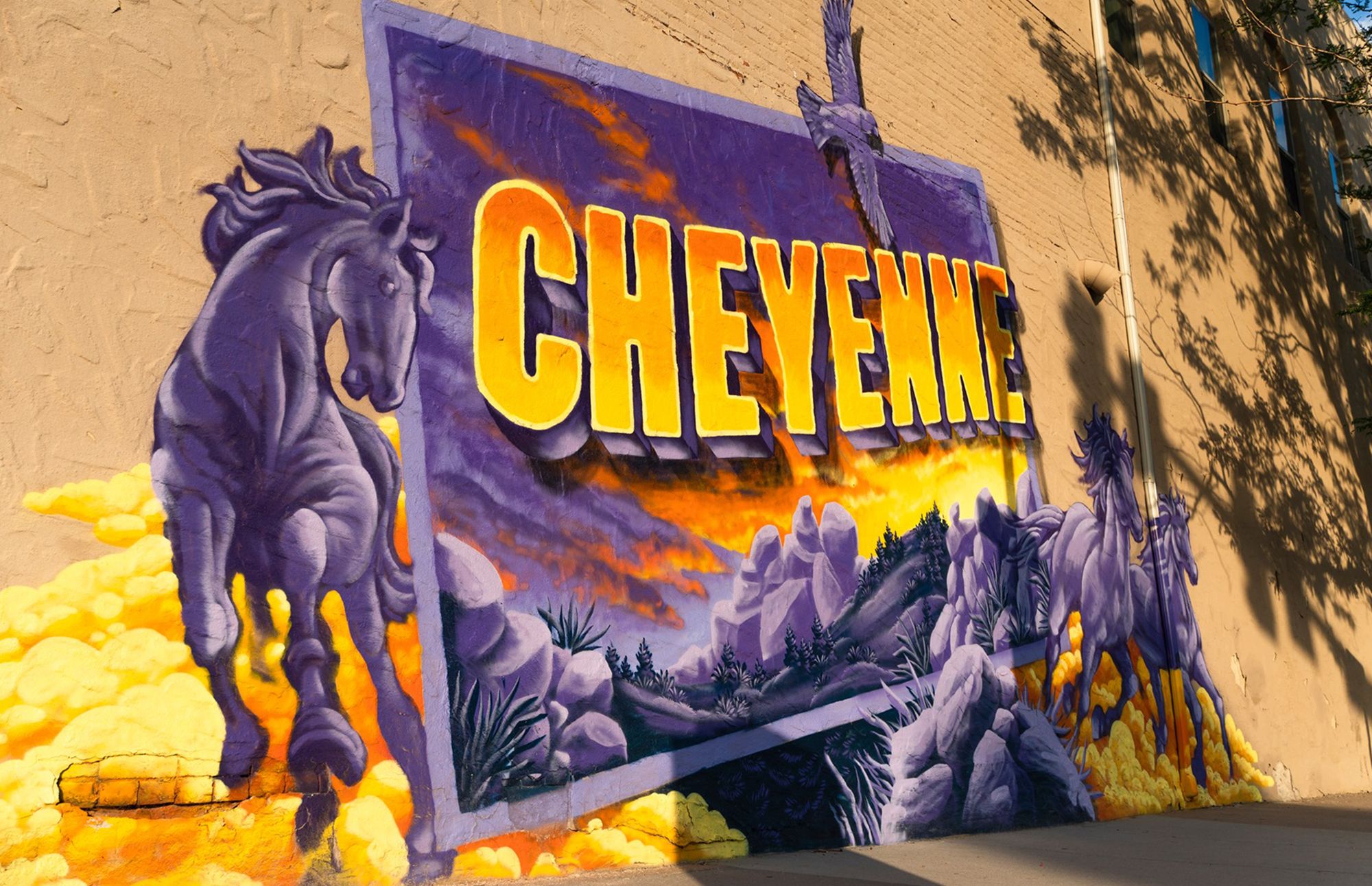 Cheyenne is coming to life with beautiful murals popping up all over the downtown area. This past July the 5th annual Paint Slingers, an annual street art festival, was an all day-event that featured live art by a coalition of the best artists, musicians and vendors from around the region. These artists have brought new character to old walls, revitalizing forgotten spaces, and have made them fresh and relevant again. The murals are captivating and inspiring to those who experience them.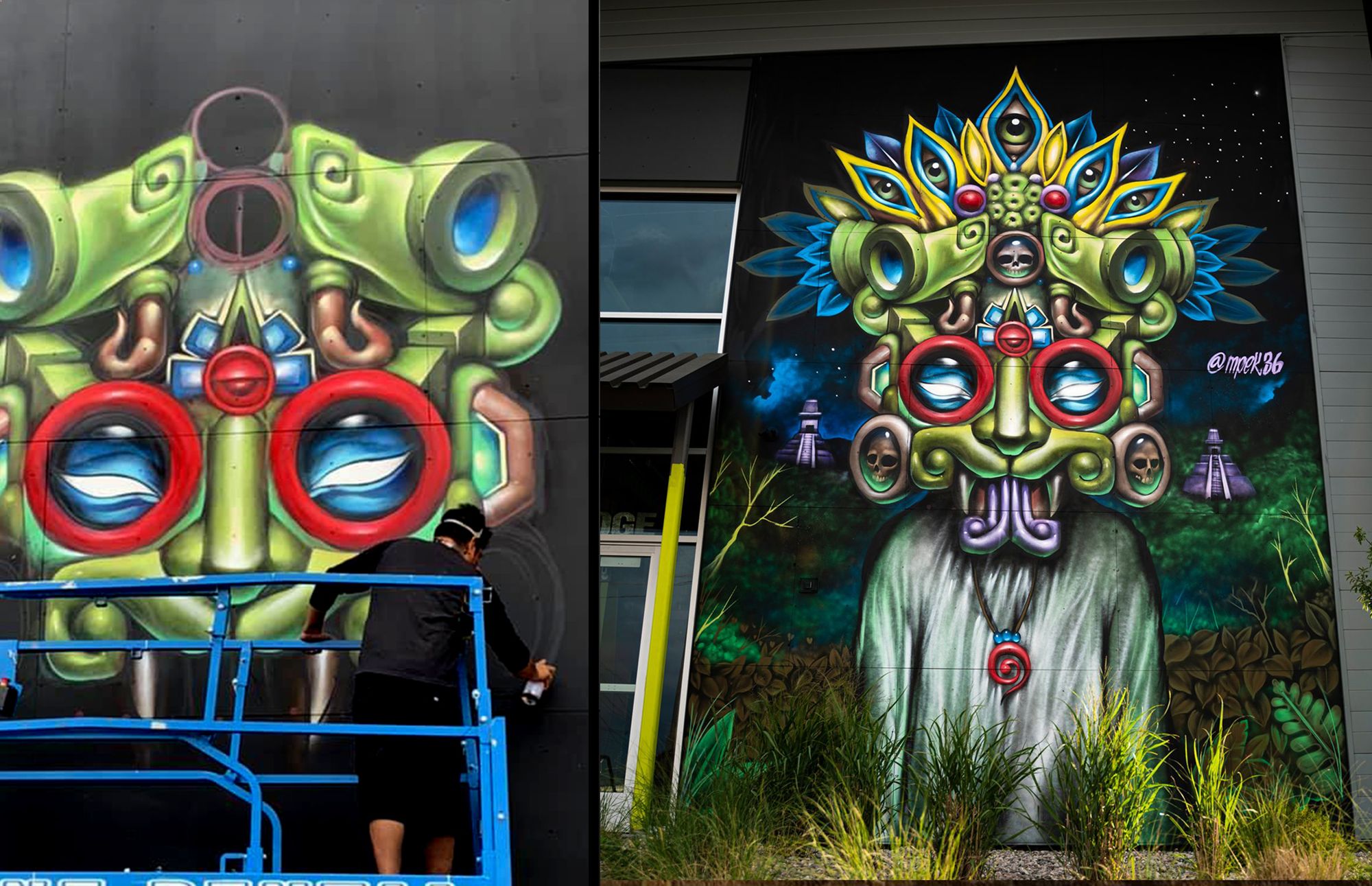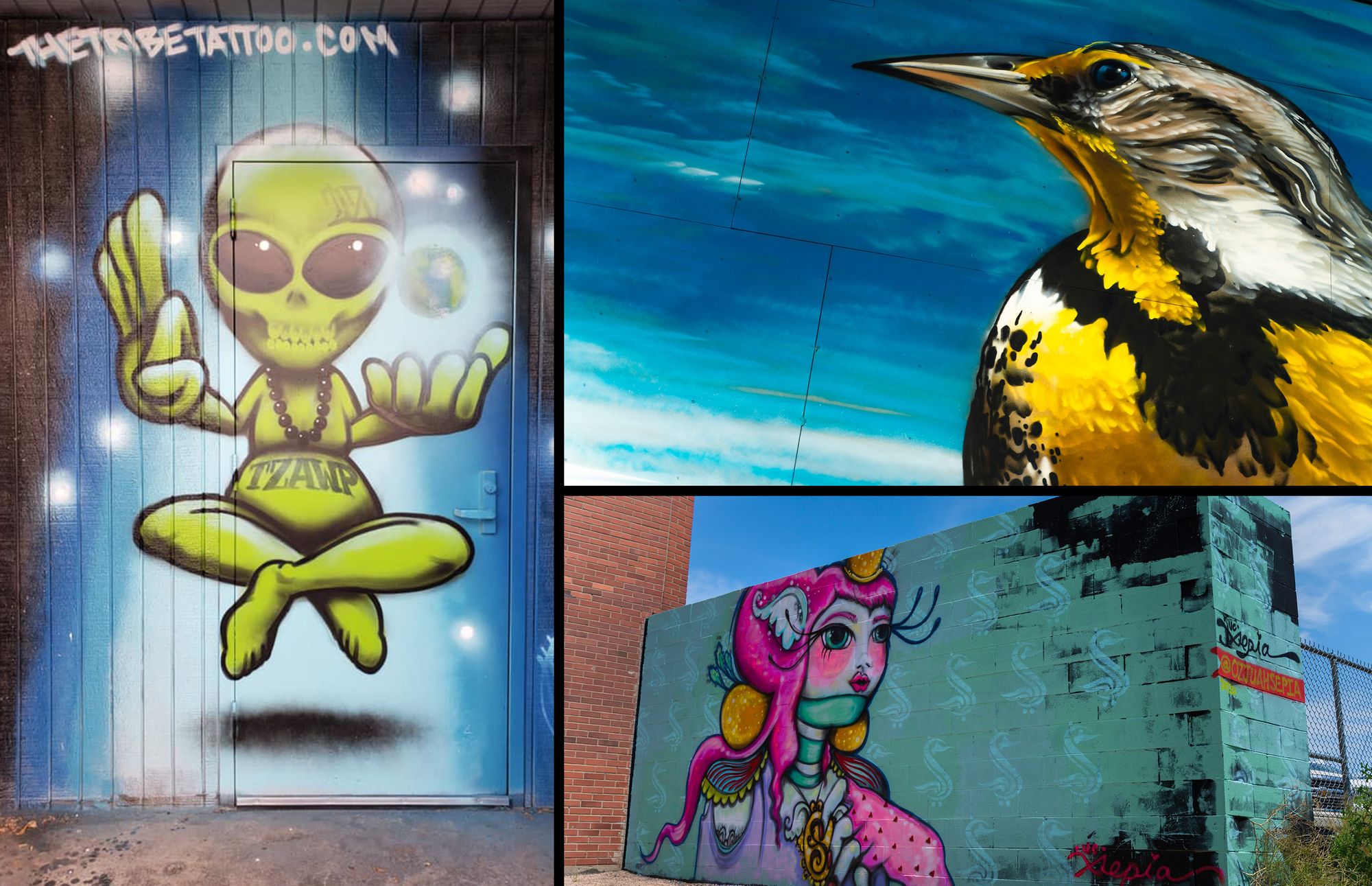 Get out and take a look at these amazing pieces of artwork. These 13 locations are the newest additions to the many amazing murals in downtown Cheyenne.
Old Cheyenne Elevator, 802 W 21st St
West Edge Collective, 707 W. Lincolnway
621 W. Lincolnway
TRE Consignment, 609 W. Lincolnway
C.A.R.S., 604 W. Lincolnway
Flydragon Design Art Studio, 600 W. 17th St
Stanfield Building, 611 W. 18th St
Haller's Repair, 521 W. Lincolnway
Paramount Cafe, 1609 Capitol
Memorial Monuments, 113 W. 17th St
The Lincoln, 1615 Central Ave
T.R.I.B.E., 110 E. Lincolnway
Bear Necessities, 914 E. Lincolnway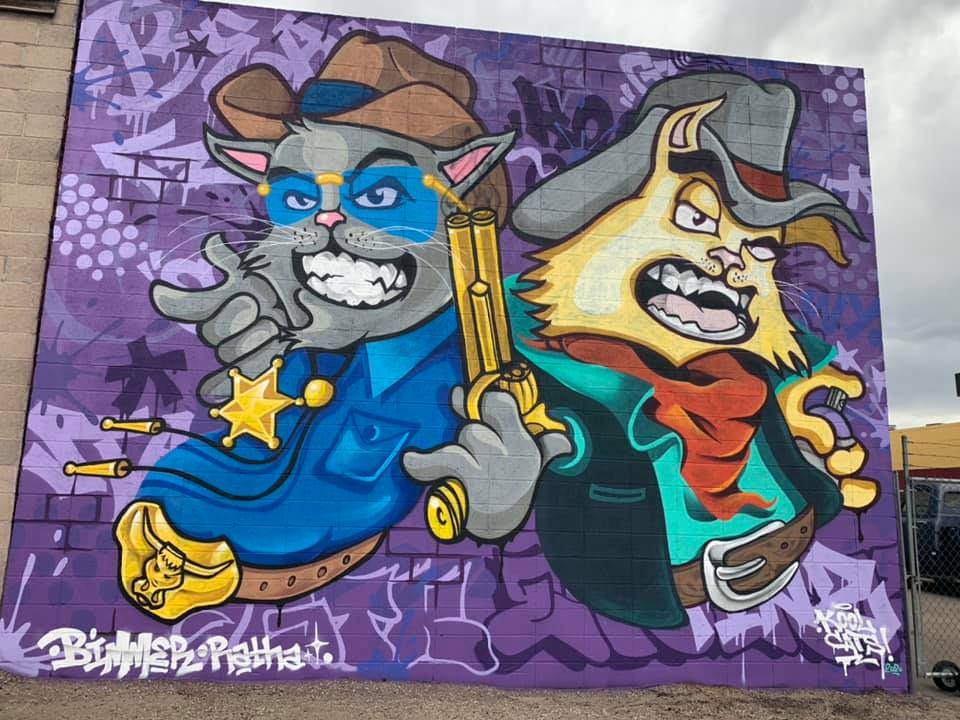 Here is a list of some of the artists that have contributed to the many murals you will find throughout the city:
ILEST, Dread, MPEK, Stale Art, TKO, Tyke, Emit, Jordan Dean, KD, Sepia, Bria Hammock, Khmer, Bimmer, Tinz, Dade, Revno, Aspek, Steve Knox, Josh Brady, Ty, Trinidad Serrano, Kore 2, Desiree Broth, Reps, Meeks, Pyro and MESN!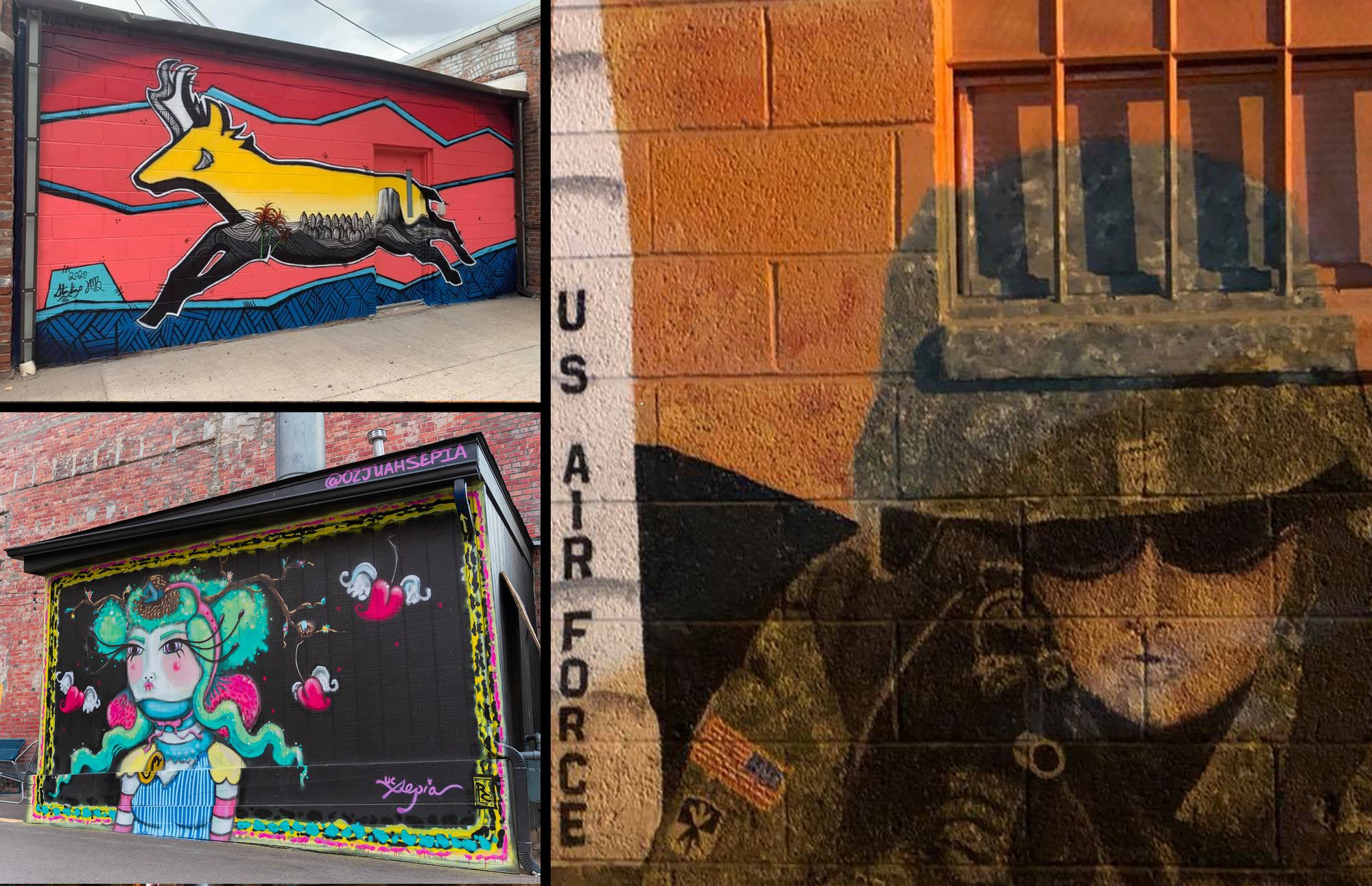 We also want to give a shout out to the many hometown business that are supporting these local artists, and making Cheyenne a better place to live:
Mister B's Heating and Cooling, Visit Cheyenne, Red Lion Hotels, The Old Cheyenne Elevator, Amy Surdam, Ernie November, Richard Johnson, West Edge Collective, Flydragon Design Art Studio, The Presidential Barbershop, Townsquare Media Of Cheyenne, The Lincoln, The Paramount, Jackalope Jacks Plumbing and Heating, Fairfield Inn & Suites by Marriott Cheyenne, The T.R.I.B.E. Zoo, llc tattoo, Bear Necessities - Cheyenne, Red Bison Home, TREConsignment, Haller's Repair, Memorial Monuments Inc, Micro Pop-Up Concepts, Hammock Fine Art, The Presidential Studio, SpringHill Suites by Marriott Cheyenne, Arts Cheyenne, Fine Art by Steve Knox, Wyoming Tribune Eagle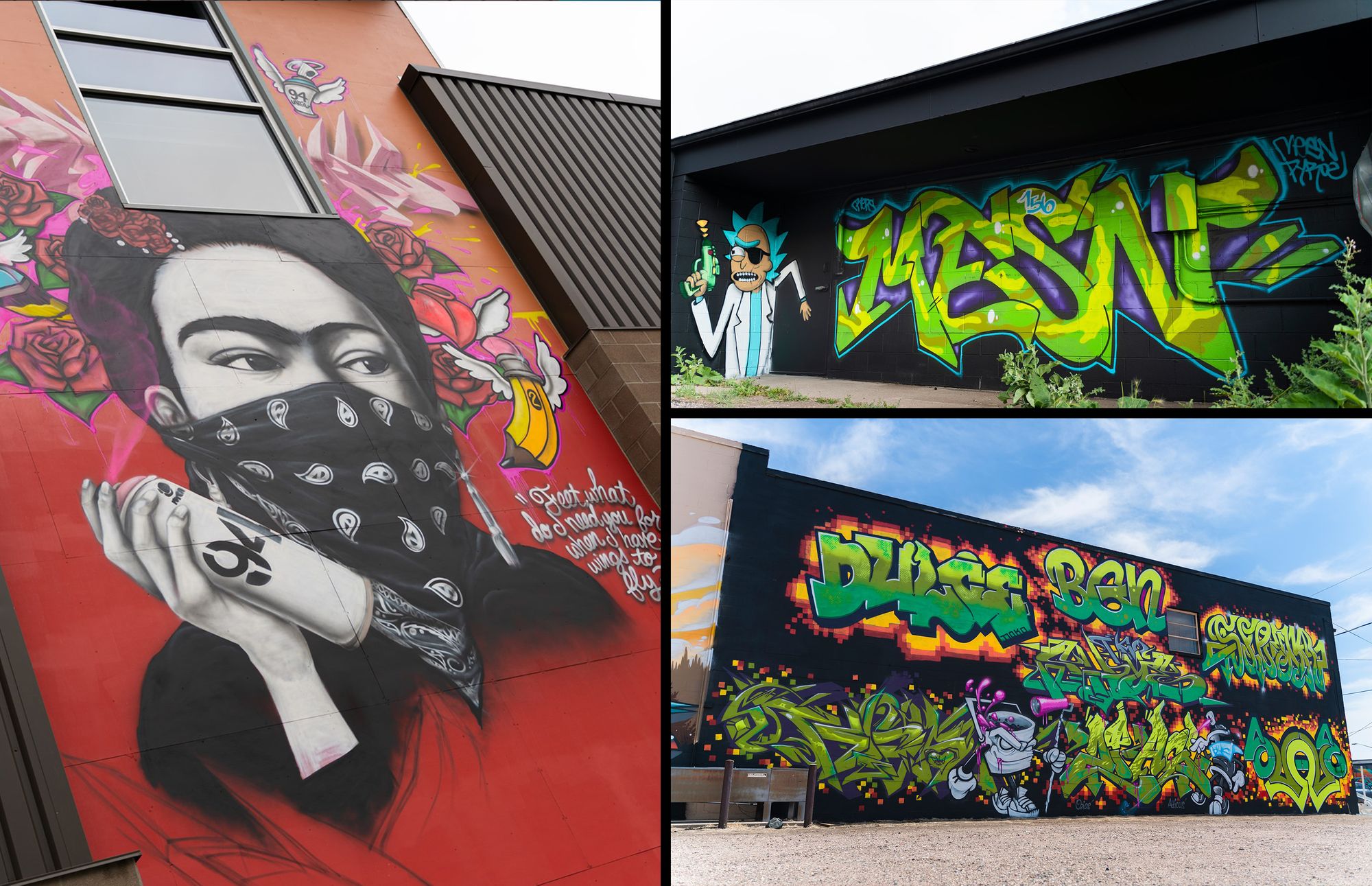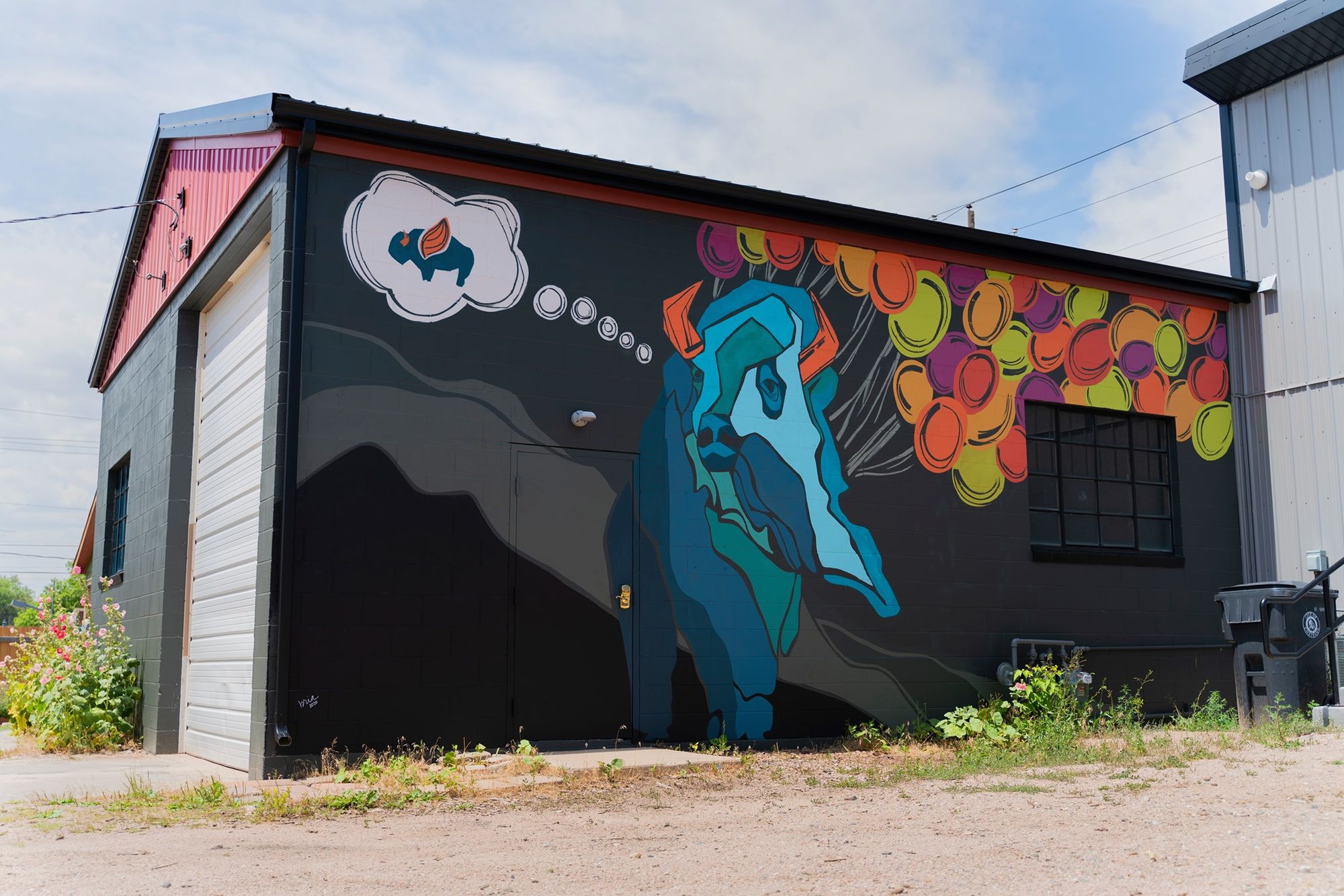 In 2015, the Downtown Development Authority in Cheyenne and Wyoming Main Street created The Cheyenne Mural Project. Through a grant four murals were to be painted to help improve the walkability and appeal of downtown.
The first mural commissioned by the Cheyenne Mural Project was awarded to Jordan Dean. His 60-feet, guitar playing, electric blue bison dances on the south wall of the Majestic Building, 1603 Capitol Avenue, just outside of the Paramount Cafe. It took Dean two weeks to complete the mural from morning to midnight.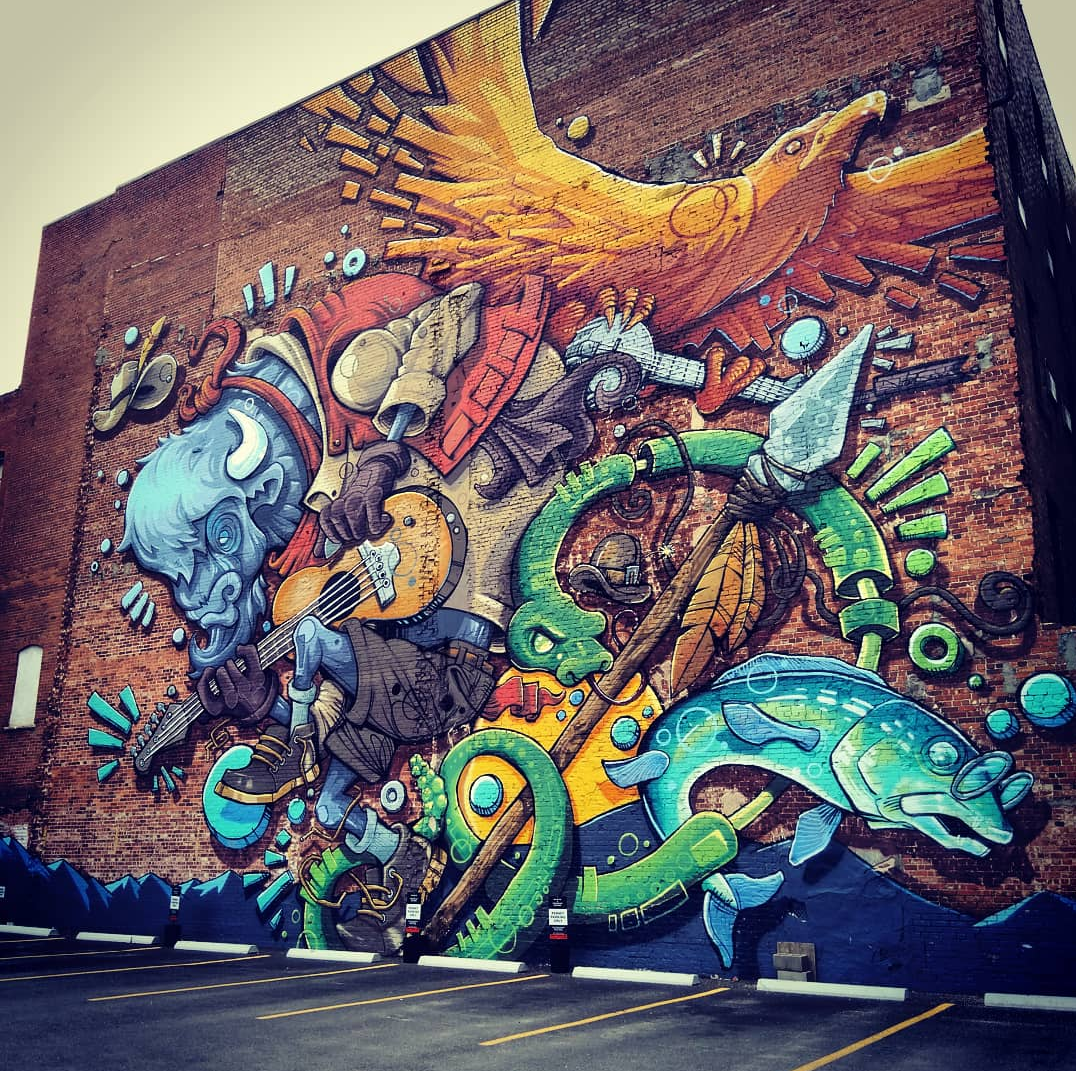 Many other murals have been completed over the years. This three-story cherub mural on the Murray Building was completed by Michael Cooper, and was commissioned by Ed Murray. The mural design is based on the cherubs of Donatello, an Italian Renaissance artist, and sculptor who lived in Italy.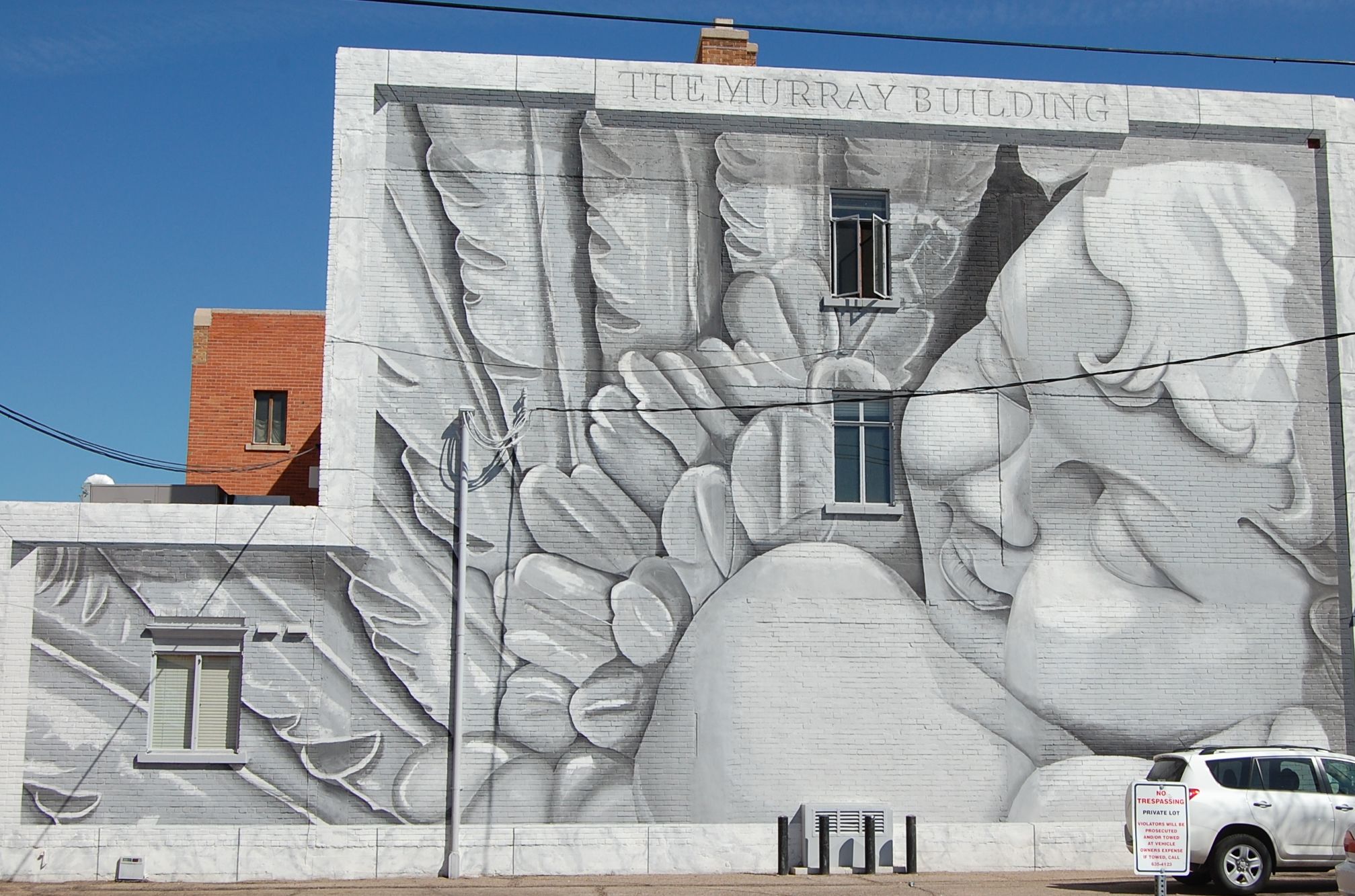 Eddie Fernandez received compensation for the Bruce Lee wall that he painted on the Cheyenne Martial Art Systems building, 2528 E. Lincolnway.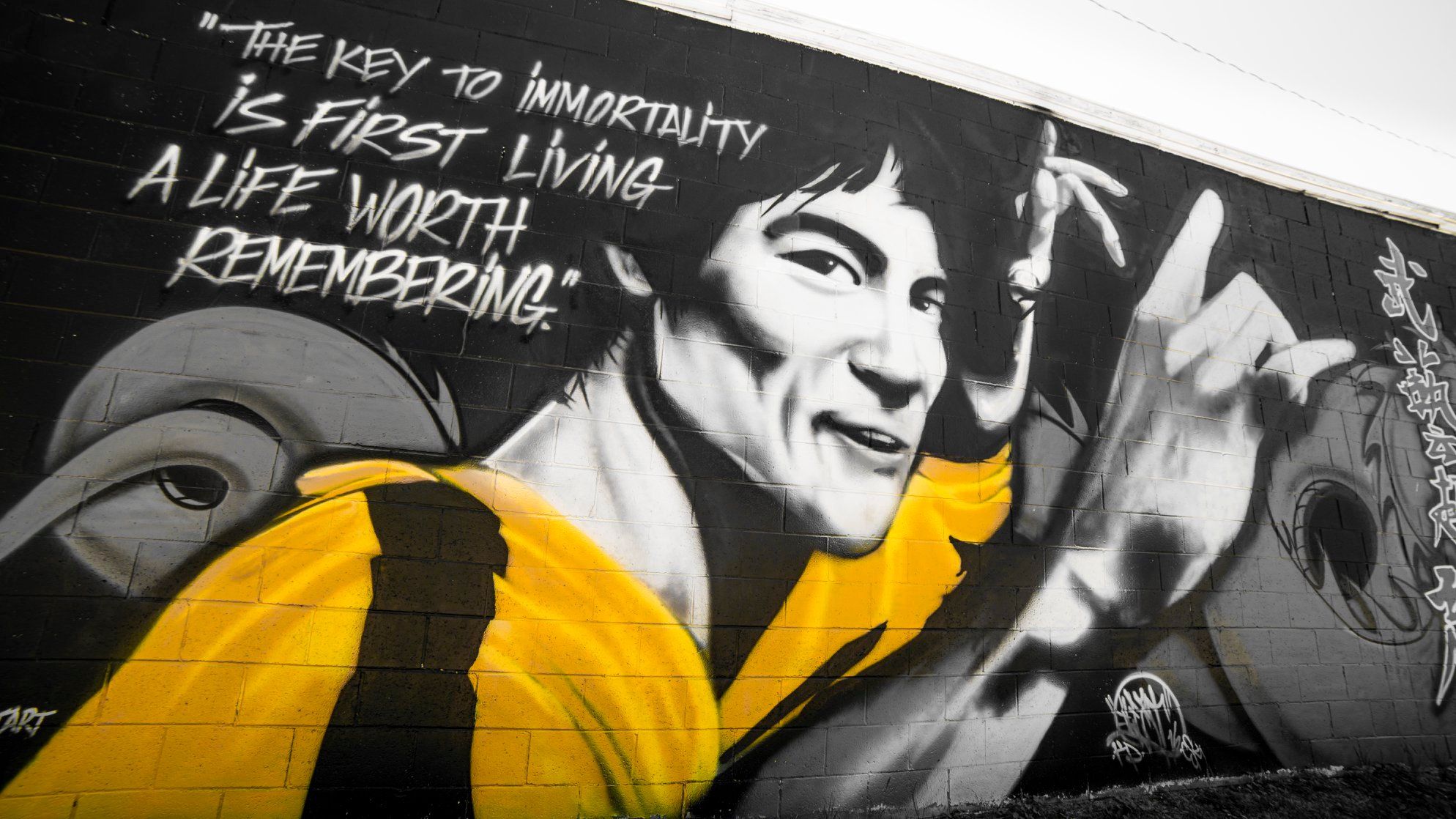 Checkout these and many more stunning murals throughout the Cheyenne area.
In June 2021, the DDA is looking to host "Against the Wind," a week-long celebration of graffiti and street art in Cheyenne. The festival hopes to bring in 10-15 local, national,and international artists to do a series of murals during the week to connect the existing murals.