Checkout These Home Decorating Trends For 2020
A new start to a new decade is a great time to update your home with these 2020 home decorating ideas. It is time to roll on a fresh color of paint, refresh your kitchen, or add a splash of color with a new piece of art. Incorporate one or more of these hottest home decor trends, and make a serious statement this year in your home.
1) Everything Old is New Again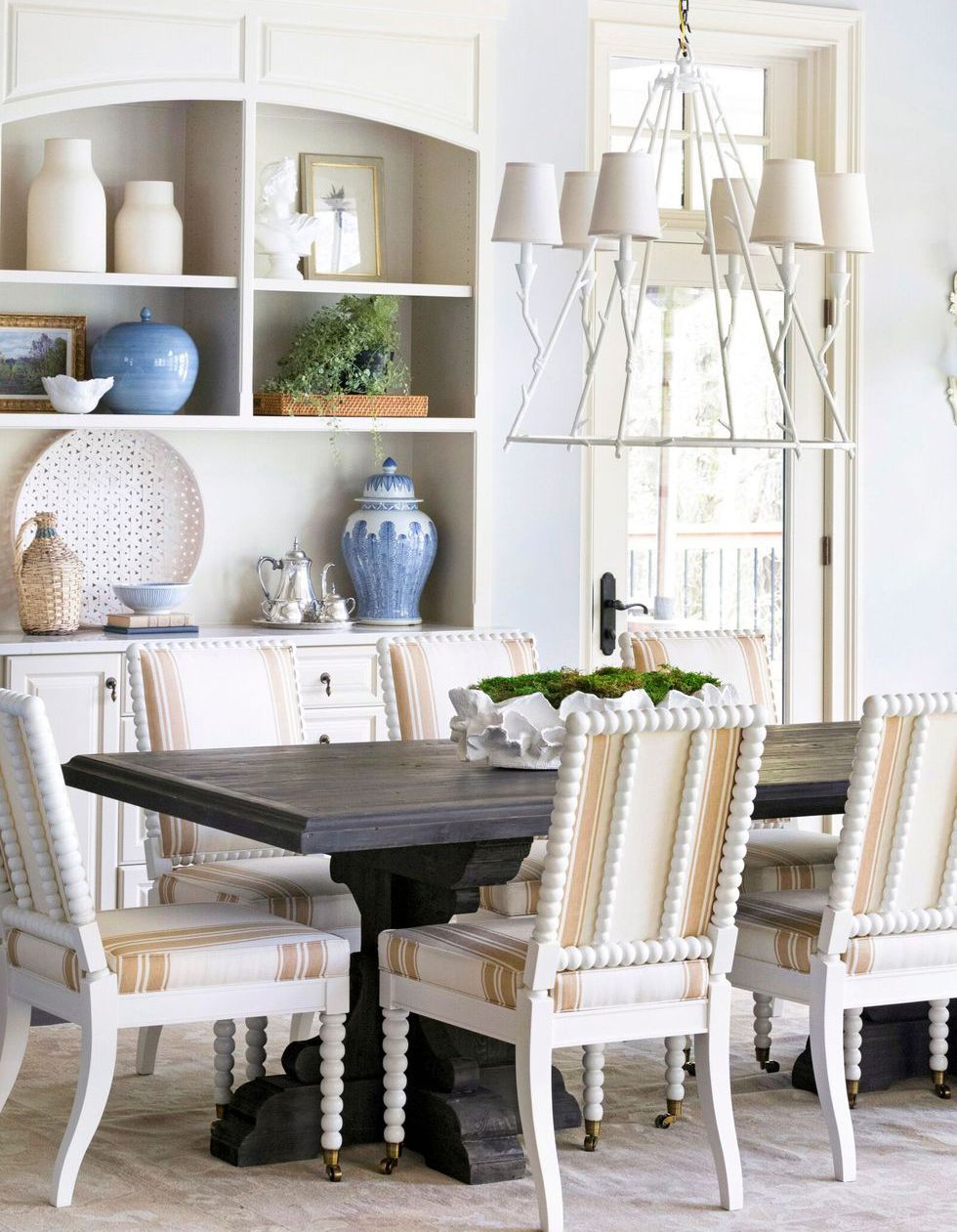 Vintage detailing, such as spooled legs and spindles, are making an appearance in furnishings that are similar to what we saw in the 1800's and early 1900's. It is best to incorporate just one or two vintage statement pieces to give that feel of vintage charm.
2) Pantone Color of the Year  - Classic Blue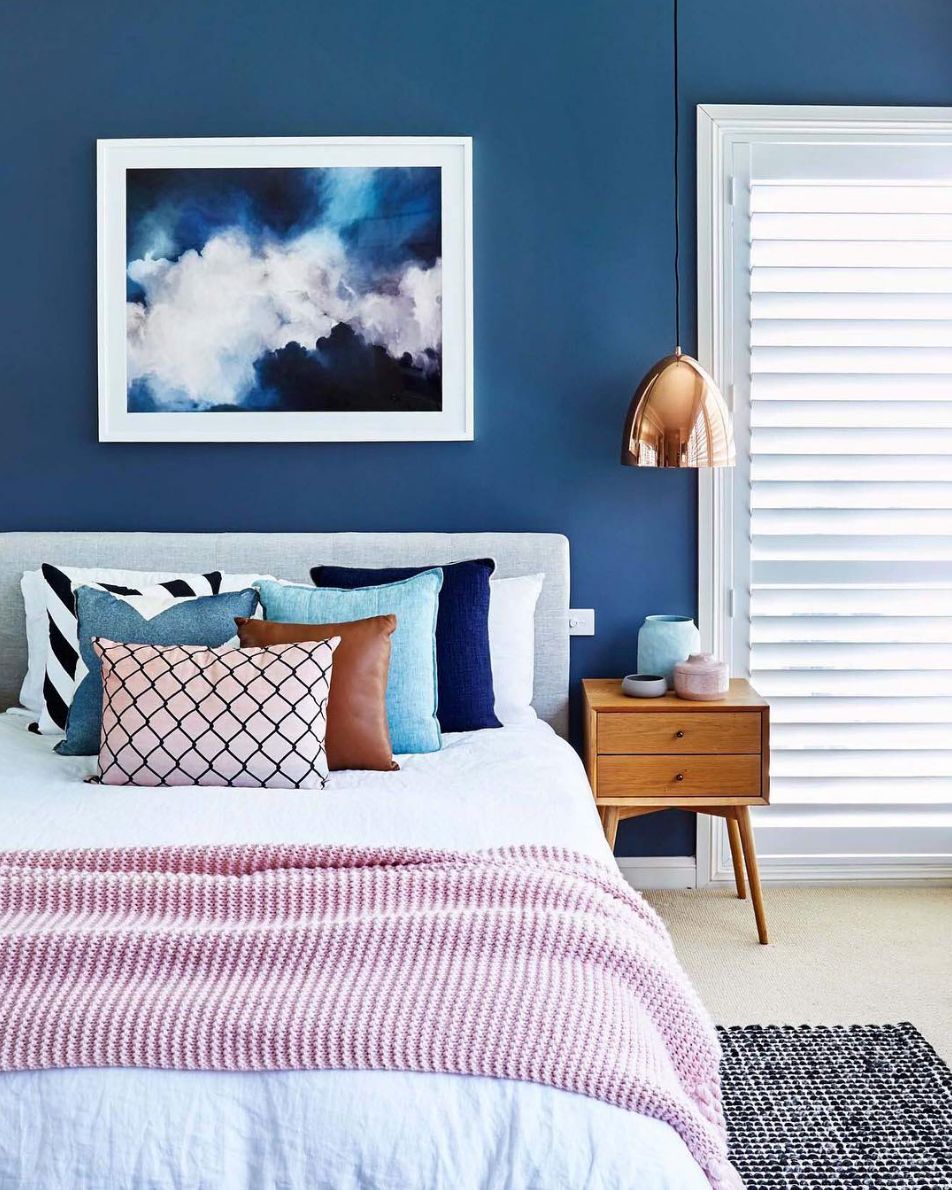 The beautiful Classic Blue color of the year is both sophisticated and versatile. A great way to get a dramatic look is to pair the rich blue with white. This will provide a dramatic new look that is stately and classy.
3) Be Bold with Black and White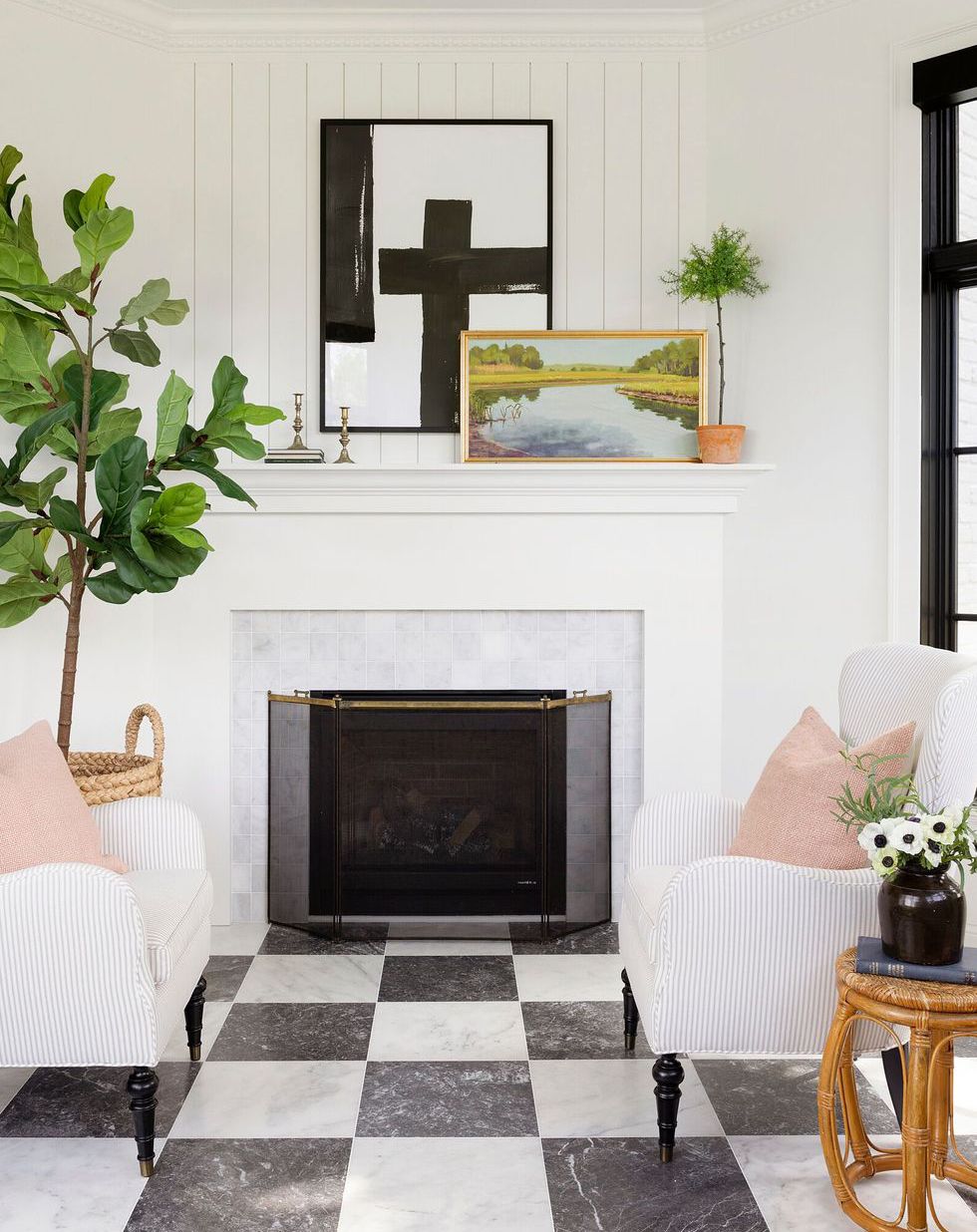 High-contrast designs are making an appearance in 2020. It is not just about white this year. Black is a great way to help white pop, such as a chair with a black fabric and a white frame or black and white checkered flooring.
4) Non-White Kitchens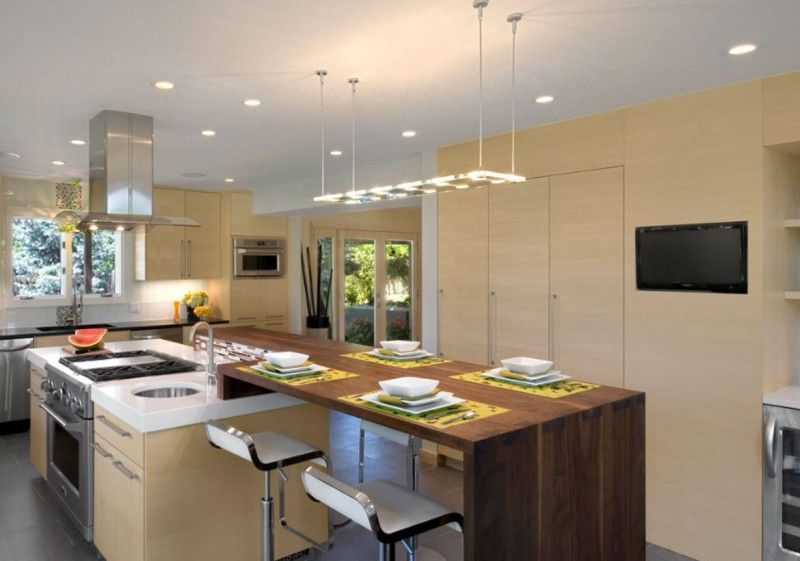 For a long time all white kitchens have been the trend, but designers are shifting toward more natural wood cabinets, islands and shelves. The trend is also to add neutral tones to the backslash tile or wall color.
5) Color-Pop Cabinets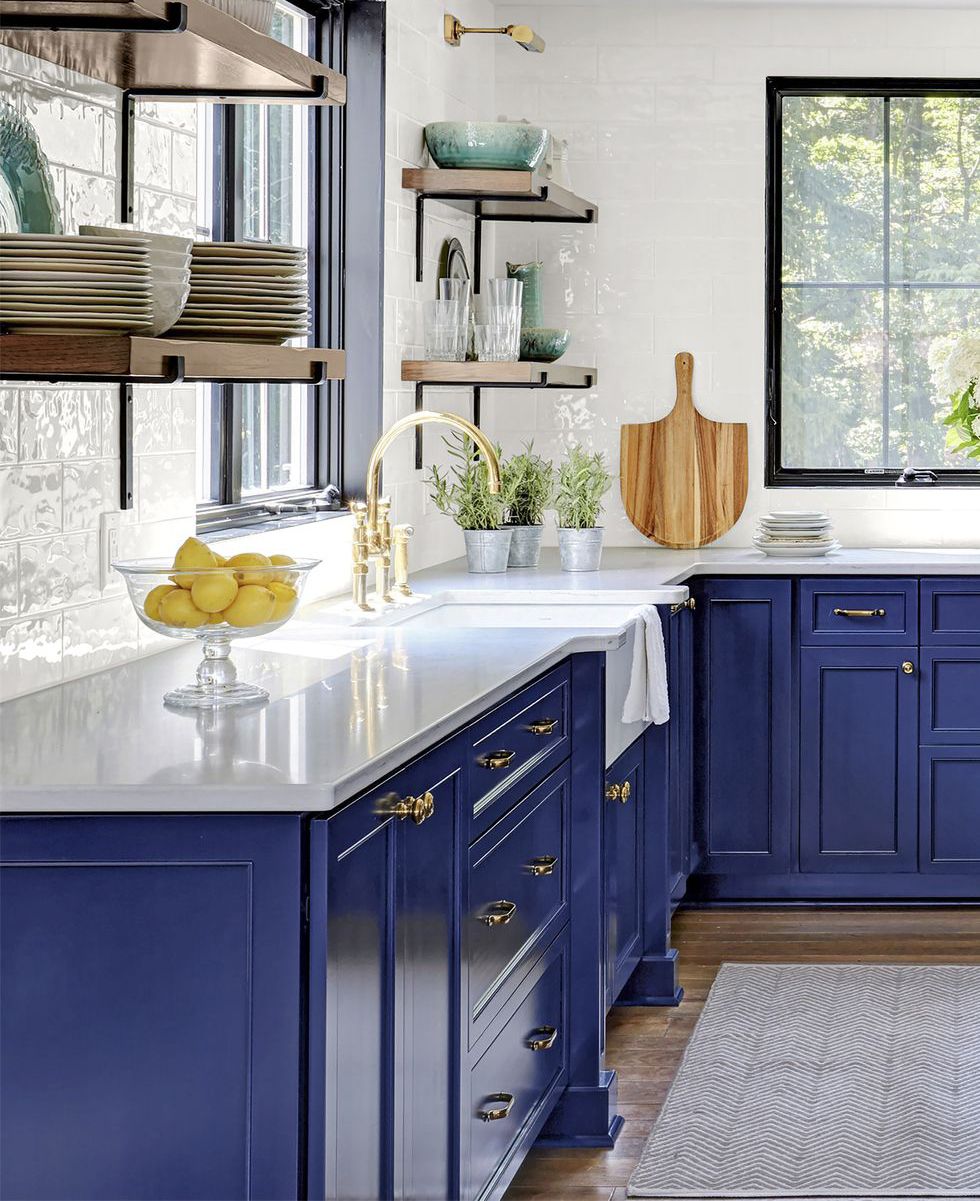 Jump out of that white kitchen and into color with colored cabinets. The current trend is to put a pop of color into your kitchen by adding colored cabinets to the island, or have the base cabinets in a daring color like dark red, bright yellow, green or navy blue.
6) Aged/Patina Accents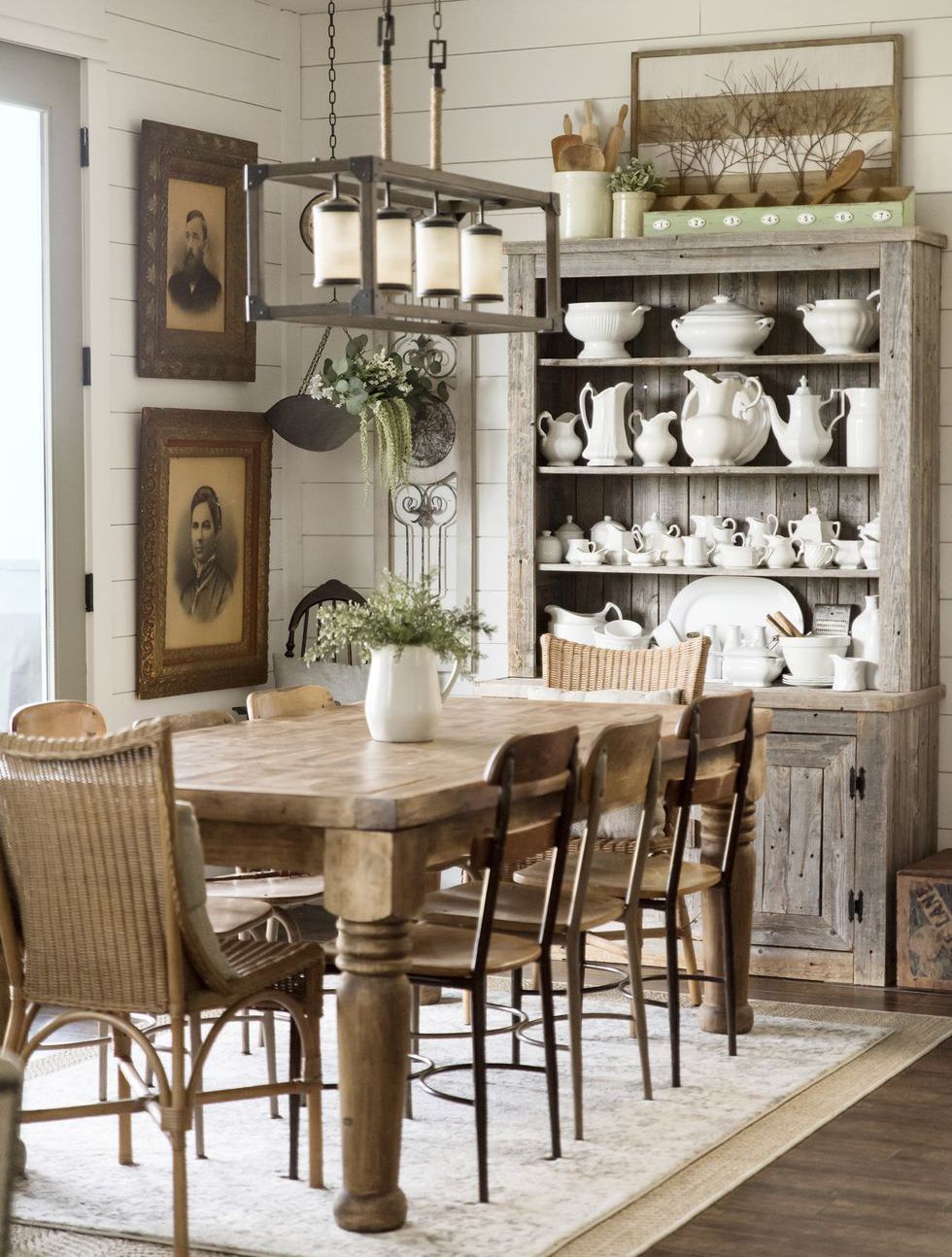 According to interior designer, Breeze Giannasio, "one of the emerging design trends is an appreciation of patina and age." Not only will we be seeing more vintage furniture, we will also be seeing patina showing up in color trends such as clay and terracotta. Earthenware and ceramics will also be a great way to add an aged look to your decor.
7) Antique Art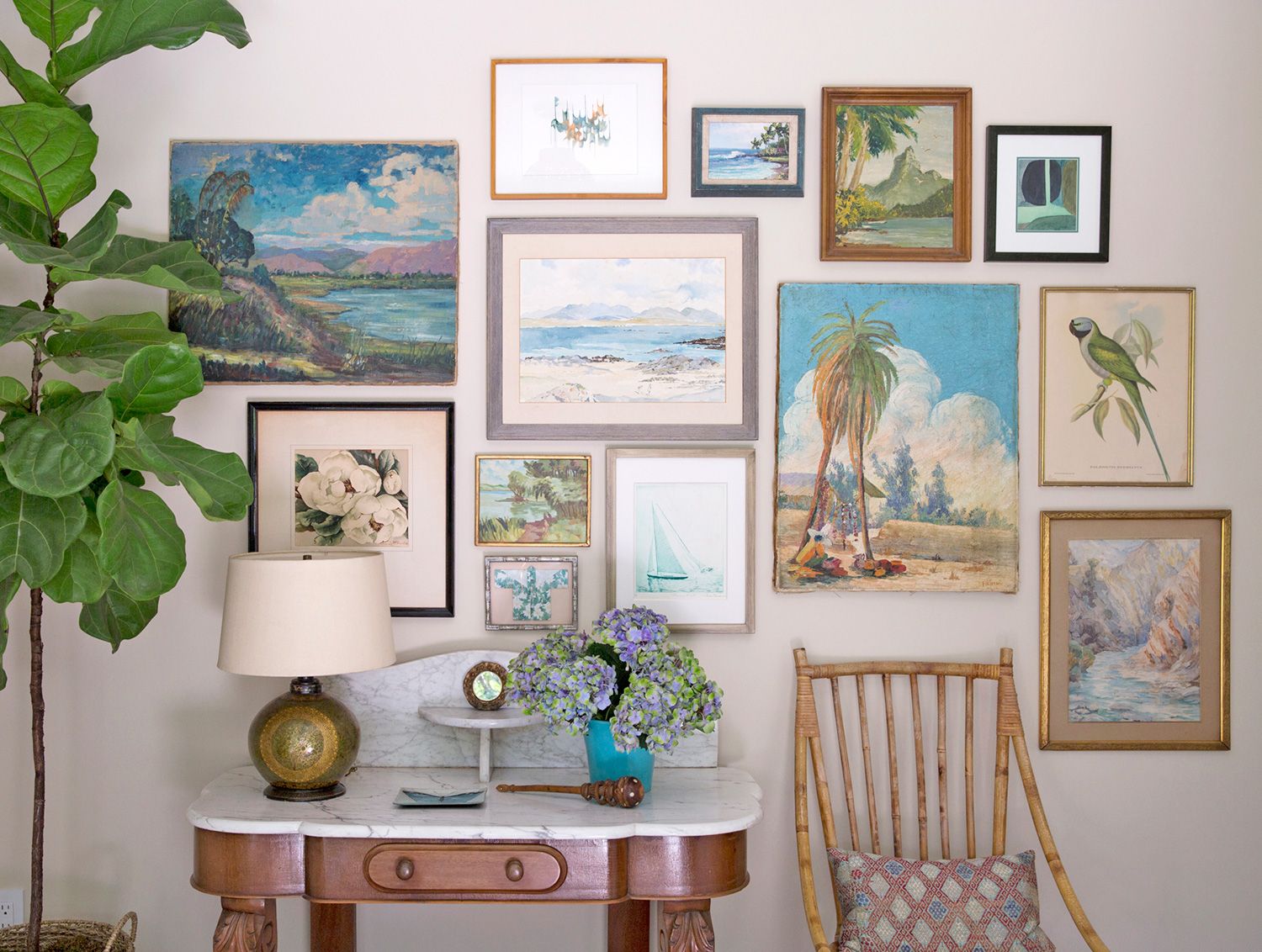 Add a story to your wall, by adding some antique art to your collection. The vintage style art is making a comeback, and looks great on the walls.