Checkout These Fun Events Happening In Cheyenne This Weekend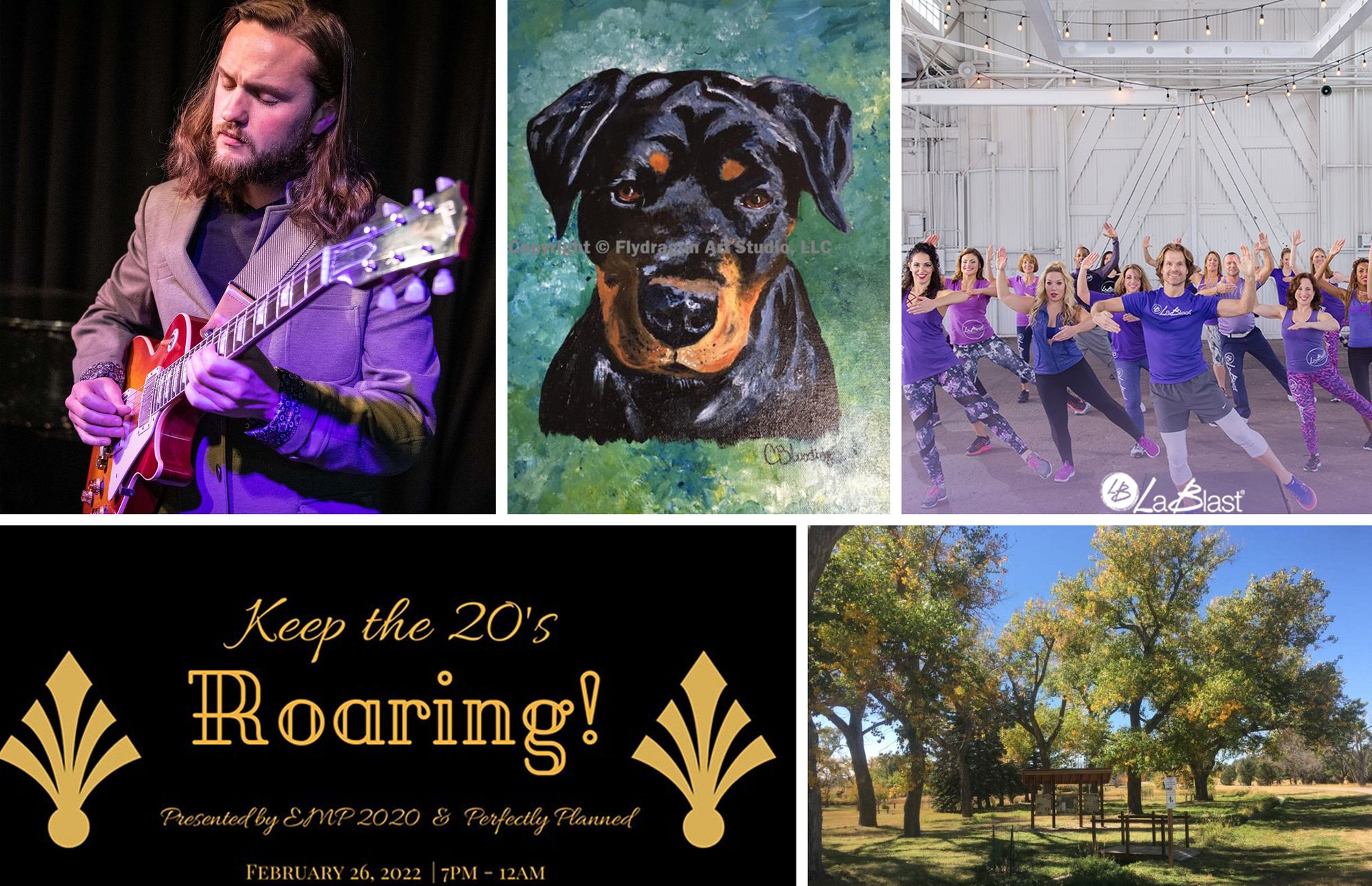 1) ANNUAL MULTIVERSARY CELEBRATION - Freedom's Edge Brewing Co.
February 26, 2022 / 1:00pm to 10:00pm / Free
There's so much to celebrate this month! Not only does Freedoms Edge turn TEN but we're also celebrating the completion of our second year as new owners! There will be a food truck, a special beer release, and locally made treats cause what birthday would be complete without sweets!
2) COMEDY NIGHT OUT FOR PARENTS - Dillinger's
February 26, 2022 / 7:30pm to 10:00pm/ $35
You deserve a night off - and a good laugh! Join us for a night of delicious snacks provided by Graffiti Cuisine and a night of comedy with Lisa Lane and Rihanna Brand. We will have silent auction items, a 50/50 raffle and all proceeds will go to the Unaccompanied Student Initiative! Ticket price includes the cost of food.
3) DON'T DRESS FOR DINNER - Atlas Theatre
February 11th - 13th, 17th-20th, 25th - 27th, 2022/ 7:30pm to 9:30pm / $12-$46
A weekend of romance turns out to be a weekend of confused alibis. The hilarious confusion ensues as characters have to improvise at breakneck speed! For dinner theater nights, dinner starts at 6 PM.
4) HIGH PLAINS ARBORETUM PLANT SALE - Cheyenne Botanic Gardens
February 26, 2022 / 10:00am  to 2:00pm / Admission: Free
Check out our 1st annual plant sale of trees and shrubs grown at the High Plains Arboretum. The sale will take place in the Cheyenne Botanic Gardens gathering rooms. The event will be open to members of the Botanic Gardens from 10:00 am - 12:00 pm and will begin with a presentation on the plants. Afterwards, the sale will open to the public from 12:00 - 2:00 pm. Memberships will be available for purchase onsite for non-members wishing to attend and order plants before noon.
5) TAYLOR SCOTT BAND - The Lincoln Cheyenne
February 26, 2022 / 8:00pm to 11:00pm / $18
The Taylor Scott Band, grown out of Americana and Country/Folk music, surprises audiences delivering an added authority of groove, funk, soul, and rock & roll to the pot.

6) PAINT YOUR PET - Flydragon Design Art Studio
February 26, 2022 / 6:00pm to 9:00pm / $44
Join us to paint your, or a friend's, furrty (scaled or feathered) pet. This is the perfect gift!! You will capture a beautiful image of your pet in just a few short hours! You must email a picture of your pet by 2/23/22, so check the website to reserve your spot today!
7) 39TH ANNUAL GLASS ART SHOW - Cheyenne Botanic Gardens
February 1, 2022 - April 2, 2022 Recurring weekly on Tuesday thru Saturday / 10:00am to 5:00pm / Free
Come explore the 39th Annual Glass Art Show! This spectacular showcase of regional Glass Artists from Colorado and Wyoming will be on displaying on the 2nd floor Hallway space at the Cheyenne Botanic Gardens. There are many pieces for sale this year so make sure you visit before your favorite piece is Sold! As always the show is free to view and all are welcome to come and look as often as you like!
8) Keep the 20's Roaring - Blue Community Events Center
February 26, 2022 / 7:00pm - 11:30pm/ Tickets starting at $65
Keep the 20's roaring, is a formal 1920's event featuring Bianca & the Flyboys! There will be a bachelor auction,  music,  food, drinks and more. Bianca & The Flyboys will be playing roaring tunes from 1920's and teaching everyone how to dance like its 1922! VIP options are available for an extra special night!
Portion of proceeds from the Bachelor Auction and event will donated to Grace for 2 Brothers.
9) LABLAST DANCE FITNESS CLASSES - CFD Old West Museum Carriage Hall
January 15, 2022 - March 26, 2022 Recurring weekly on Saturday / 10:00am-12:00pm / $10 per person/per session
Based on ballroom dances that you may see on Dancing with the Stars this is partner-free, includes all components of fitness, and uses a wide variety of music.