Check Out Southeast Wyoming's Hidden Waterfall Gems
Summer is a great time to take in the beauty of the great outdoors. Wyoming has some pretty epic waterfalls throughout the state. If you are looking for a weekend getaway, here are three great waterfalls to check out in southeast Wyoming.
1) Duck Creek Falls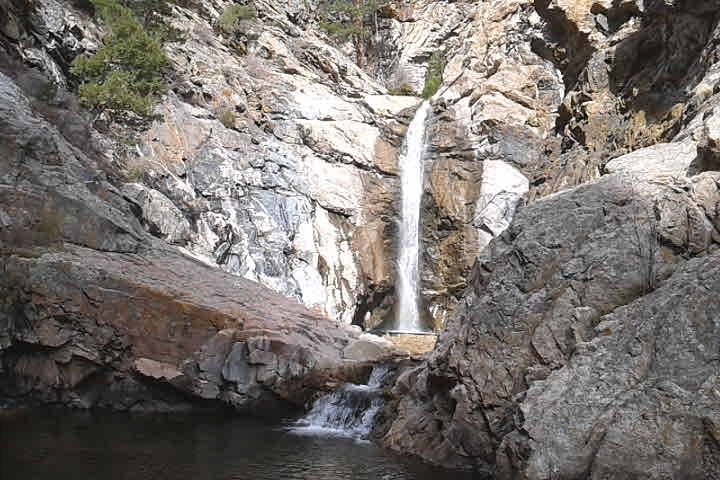 Duck Creek Falls is hidden deep in the back country of the Laramie Peak Wildlife Habitat Management Area, and is said to be the most spectacular waterfall in southeast Wyoming. It is located about two hours northwest of Cheyenne in a remote granite canyon of the Laramie Range. There are no formal trails or signs, and it takes about two hours of hiking within the Wildlife Habitat area to reach the falls. The waterfall drops close to 60 feet over a sheer granite cliff into a picturesque pool below, and is worth the hike to get there. There are no restrooms or drinking water, so bring water with you.
How to get there: Go north on I-25 toward Wheatland about 60 miles, take exit 73, Hwy 24 toward Laramie. After 15.6 miles turn right on Tunnel Road, then after 15.7 miles turn right into the Laramie Peak Wildlife Management Area. On the two track go straight for 1.7 miles, keeping left at each fork until you reach a "T", turn right there and then right again in .1 of a mile. Continue .3 beyond that and keep left at the "Y". Go another .4 and turn right at that "Y". Then .7, keeping to the left at any intersections. You will pass two tractor tire water tanks and then see a wooden stockade. Park off to the side of the road even with the stockade. To your right is lovely Hay Canyon, the start of your hike.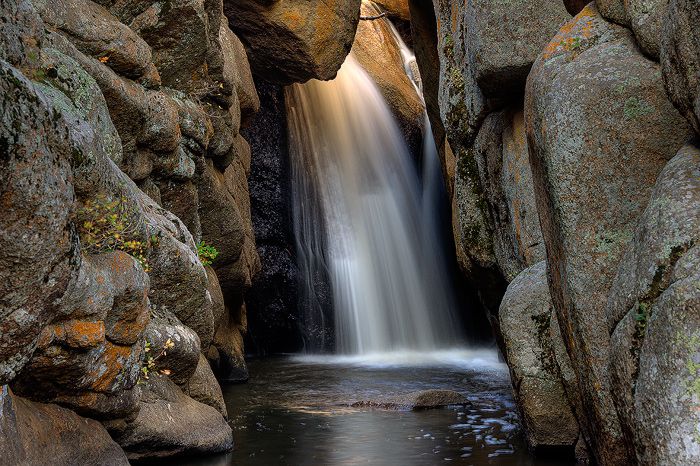 If you are looking for a little bit of an easier adventure check out Hidden Falls. It is a small but beautiful waterfall nestled among granite boulders in Curt Gowdy State Park. The 3.6 mile trail is primarily used for hiking, walking, nature trips, and mountain biking and is best used from April until October. You might even want to bring your swimsuit for dip in the cool, clean water.
How to get there: from Cheyenne take I-25 to exit 10 and travel 25 miles west on Highway 210, Happy Jack Road. The main park entrance will be on the south side of the road. Park at the Aspen Grove Trailhead, head south on the Stone Temple Circuit trail until you intersect the Pinball trail. Turn left at Pinball, and follow it until you reach the Crow Creek Trail. Take a right turn here and follow the trail until you reach Hidden Falls.
3) Rock Creek Trail Waterfall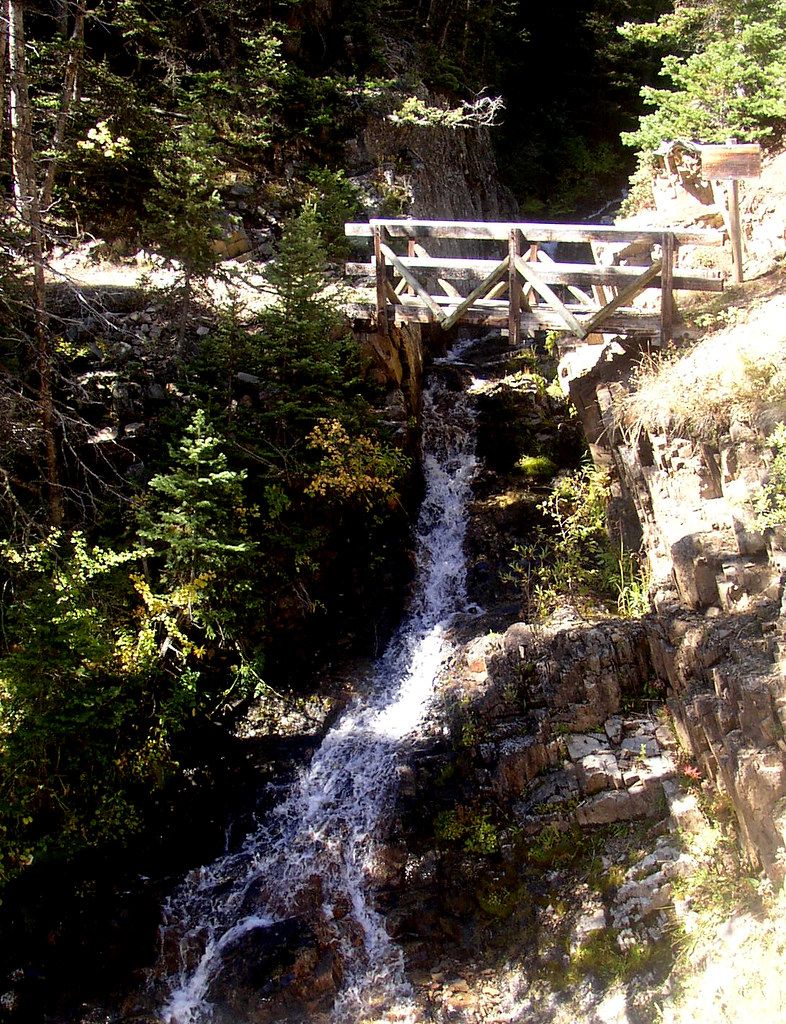 Speaking of hidden waterfalls, Rock Creek Trail Waterfall is one of Wyoming's hidden treasures.  This moderate to difficult trail is open to hiking, mountain biking and horseback riding, however horseback riding is not advised due to very rocky sections of trail and some very steep sidehills. Dogs are welcome. At 1.5 miles into your hike, you'll find an old miner's cabin, and nearby the cabin is an abandoned mine. A great way to take in some history while you hike! There are two bridges that cross over the creek, Stud Creek and Carlson Creek, that make for the perfect spot to stand over the waterfall and take in the power of the rushing water. 6.5 miles into the hike you will leave Rock Creek and follow Deep Creek the rest of the way to Sand Lake. If you have time a detour up to Crater Lake will be worth it.
How to get there : the easiest trailhead to get to is the one in the north. Follow I-80 west from Laramie and get off at Arlington (Exit 272). Turn left, drive under the highway and turn right on the first gravel road. Take the first left at Tyler Sims Outfitting and follow the road to the end. The south trailhead can be reached by traveling west from Centennial on WY 130 to Sand Lake Road and then following Sand Lake Road for 17 Miles to the parking area below Sand Lake.
Before you head out and enjoy the wonderful outdoors of our beautiful state make sure you are properly prepared for your hike. Hike with a "buddy" when possible, avoid venturing off the beaten path, stay hydrated and brink water with you, and know where you are going ahead of time. With being properly prepared, you will have a fun and relaxing time.