Check Out All Of The Fun Things Happening This Weekend!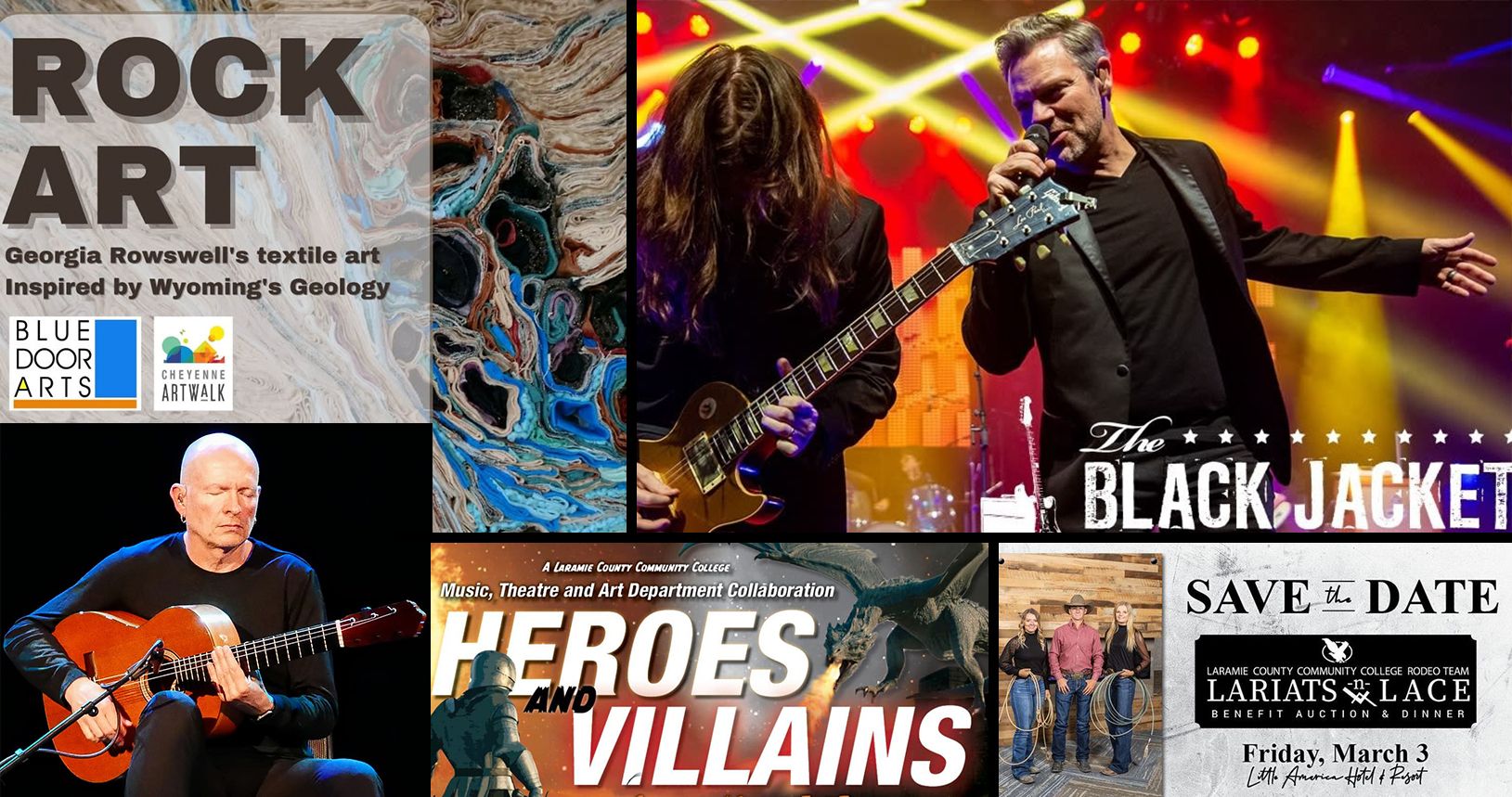 Anne of Green Gables — CLTP at Mary Godfrey Playhouse
March 3-6 2023 /  $14.50-$24.50
Marilla Cuthbert and her brother Matthew request an orphan boy to help work their farm. They are mistakenly sent the high-spirited red-head named Anne Shirley. Knowing they are ill-equipped to raise a child, Marilla attempts to send Anne back to the orphanage. With Matthew lobbying to keep Anne, Marilla ultimately agrees to let her stay at Green Gables. The trials and tribulations Marilla fears come to pass as Anne insults Marilla's best friend, "loses" Marilla's most cherished brooch, smacks the school's prize pupil with a slate, and inadvertently gets her best friend, Diana, drunk on cherry cordial. She also turns out to be bright, charming, resourceful and full of irresistible imagination. Marilla and Matthew admit she is the best thing that ever happened to them, and Anne comes to understand she is a loved, worthwhile person.
Pint & Plant Workshop - Blue Raven Brewery
March 3, 2023 / 2:00pm to 3:30pm / $36.00
Get ready for some tasty local beer, and awesome little air plants! We are going to be potting up some pint sized air plant terrariums.
Rock Art - Blue Door Arts at the Hynds
March 3, 2023 / 5:00pm to 8:00pm
During the months of March and April, Blue Door Arts will be showing Georgia Rowswell's work inspired by Wyoming's fascinating geology. There will be an artist's reception and special guests for the March and April First Friday Artwalk. Experience the art and have fun while learning about geology.
Cheyenne Art Walk - Art at The Asher
March 3, 2023 / 5:00pm to 8:00pm
We'll be featuring:
our Showcase Venue for March . . Art at the Asher
music by Johnny Velvick
delectables from the Noam's Table food truck and beverages for sale
information about all the First Friday Artwalk venues
The Spark of Inspiration: Exhibition - Cheyenne Creativity Center
March 3, 2023 / 5:00pm to 8:00pm / Free
The month of March is known as a time for passion, kindness, and togetherness.To commence the beginnings of a new year, we asked these artists: what gives you aspirations and motivation in your work?
LCCC Lariat-N-Lace Benefit Auction & Dinner - Little America
March 3, 2023 / 6:00pm to 10:00pm / $75-$100
Join the LCCC Rodeo Team for their annual fundraiser, Lariats-n-Lace.6 p.m.: Social Hour 7 p.m.: Dinner 8 p.m.: Live Auction All proceeds will benefit scholarships, the purchase of equipment and operational expenses for to the LCCC Rodeo Team and its student athletes. This year's event will include dinner, raffles and a silent and live auction.
Magic City's Annual Disability Awareness Walk - Frontier Mall
March 4, 2023 / 9:00am to 12:00pm / Free to Participate
March is Disability Awareness Month! Each year, promote awareness of individuals with disabilities, Magic City hosts the Disability Awareness Walk. We will be giving away free t-shirts, and providing refreshments to our walkers. Meet us in front of JCPenny (inside) at Frontier Mall between 9:00 and 10:00 on the morning of Saturday, March 4th, 2023 and be ready to walk for awareness with us!
Family Day: Women Making History - Wyoming State Museum
March 4, 2023 / 10:00am to 2:00pm / Free
Women are strong, smart, brave, powerful, and influential! Kickoff Women's History Month with the Wyoming State Museum as we celebrate the women who helped shape the present and the women who will shape the future. Learn about Amelia Earhart's important role in aviation, see what life was like for Wyoming homesteading women, make crafts, play games, and more!
Terrarium Workshop - Cheyenne Botanic Gardens
March 4, 2023 / 10:00am / $50
Learn to create a small plant community in a two-gallon glass jar in this workshop led by Director Scott Aker. Dry indoor air is hard on houseplants and forgetting to water them often leads to an early death.  All materials are included, along with notes that will help you keep your garden under glass looking great for a long time.
Ottmar Liebert and Luna Negra - The Lincoln Cheyenne
March 4, 2023 / 8:00pm to 10:00pm / $35-$50
Ottmar Liebert's global success can be attributed to a myriad of things – his creative vision, his determination, and a strong sense of melody.
Storytime at Wyoming State Museum's Family Day
March 4, 2023 / 10:00am to 1:00pm / Free
We're taking storytime to the museum! Head on over to the Wyoming State Museum for their Family Day to participate in one of our early literacy storytimes and other fun activities. Visit the Wyoming State Museum's website at wyomuseum.wyo.gov to register for the event. This month's Family Day theme is Women Making History.
Comedy Night Featuring Brandt Tobler - Blue Federal Credit Union
March 4, 2023 / 7:30pm to 10:30pm / $35-$55
Unaccompanied Students Initiative invites you to join us for a fun night out with the hilarious Cheyenne native Brandt Tobler! You have seen Brandt on Comedy Central, ESPN and FOX. Delicious appetizers and desserts will be served by LCCC Catering Services and a cash bar will be available. Come see the amazing art pieces by local artists Bria Hammock, AVID Wood Creations, The Work Bench and more that will be up for bid at the live auction and support our homeless youth in Cheyenne! VIP tickets are available that include a meet and greet with Brandt, one free drink ticket, a signed copy of his book Free Roll, and exclusive front row seating! This event is for adults only, 18+.
The Black Jacket Symphony - Cheyenne Civic Center
March 4, 2023 / 8:00pm to 10:00pm / $25-$30
Watch this unique recreation of Fleetwood Mac's "Rumours".
39th Annual Delta Kappa Gamma Used Book Sale - Frontier Mall
March 4-5, 2023 / 8:00am
The 39th annual Delta Kappa Gamma Used Book Sale will be held in several locations throughout Frontier Mall. Proceeds are used to support educational programs, scholarships for students pursuing careers in education, and grants to current educators seeking further degrees and professional development. Bringing your own bag or box is recommended.
Winter Farmers Market - Depot Lobby
March 4, 2023 / 9:00am to 1:00pm
Spend a Saturday morning and find the best local foods and crafts.
Growing Medicinal Plants - The Hawthorne
March 5, 2023 / 1:00pm - 2:30pm/ $45
Come have fun creating your own essential oil blend for yourself or a friend.
Heroes and Villains - Laramie County Community College
March 5, 2023 / 7:00pm - 10:00pm/ Free
Join us for Heroes and Villains performance, a collaboration of the LCCC Music, Theatre and Art departments in the LCCC Surbrugg/Prentice Auditorium.