Brand New Interactive Business Directory At Your Fingertips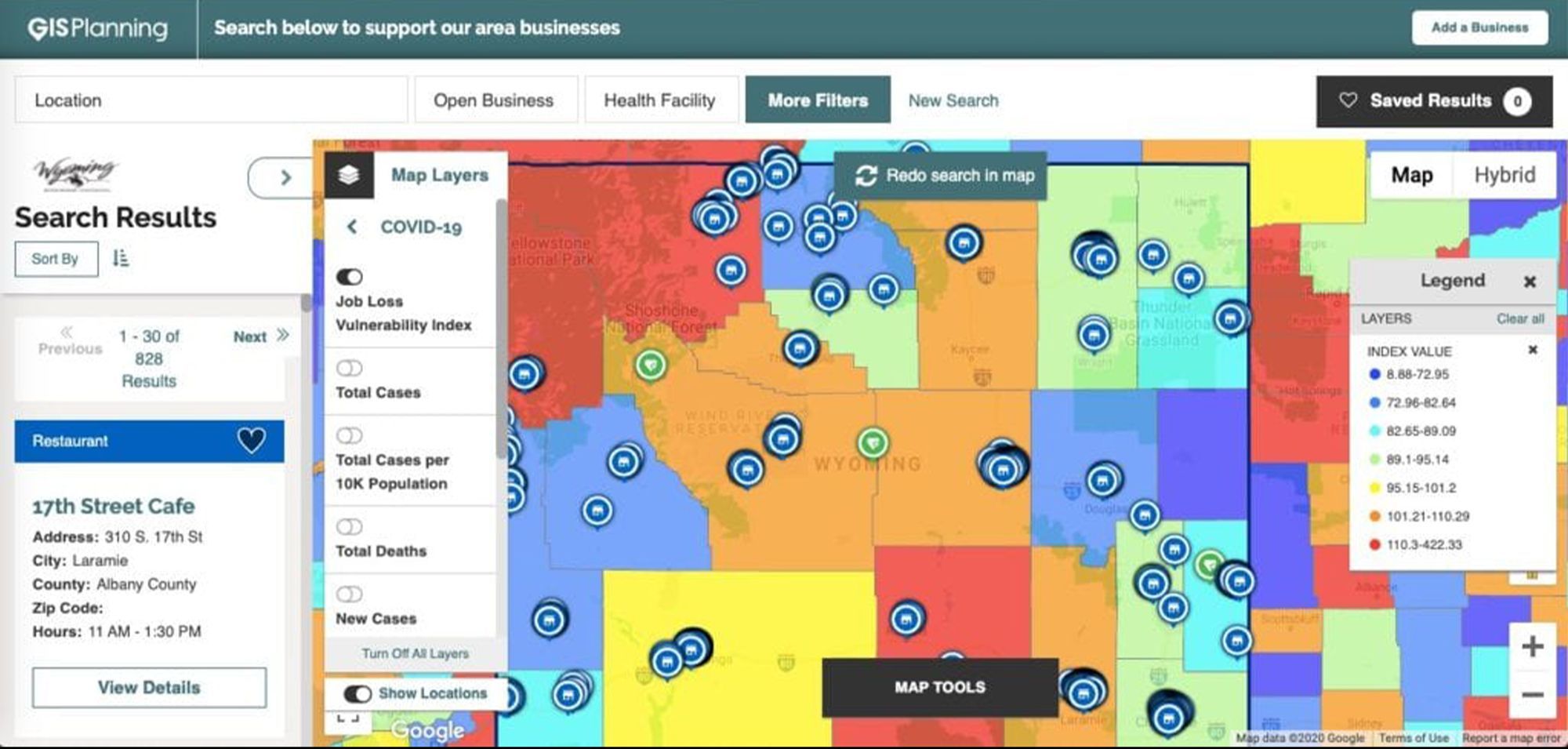 The Wyoming Business council has recently released a great new interactive business directory to serve as a one-stop site to help everyone see when businesses in their community are open, and how to access their services amid the COVID-19 pandemic. Go to wideopenwyo.org to search by business or by community to check out business hours, services such as takeout, delivery, online shopping, and information on special accommodations for at-risk populations.
Currently there are more than 800 businesses including: grocery stores, retailers, restaurants, day cares and so many more. The site uses Google Maps to provide an easy to use interactive map feature that not only provides business information, but it also provides data analytics that show COVID-19 related statistics county by county. Within the site you can add different layers onto the map to show job-loss vulnerability, total new cases, and total cases per 10,000 people.
Businesses are welcome to easily add their information to the system by clicking on "Add Business" and filling out a short and simple form.