Best Interior Paint Colors To Help Get Your Home Sold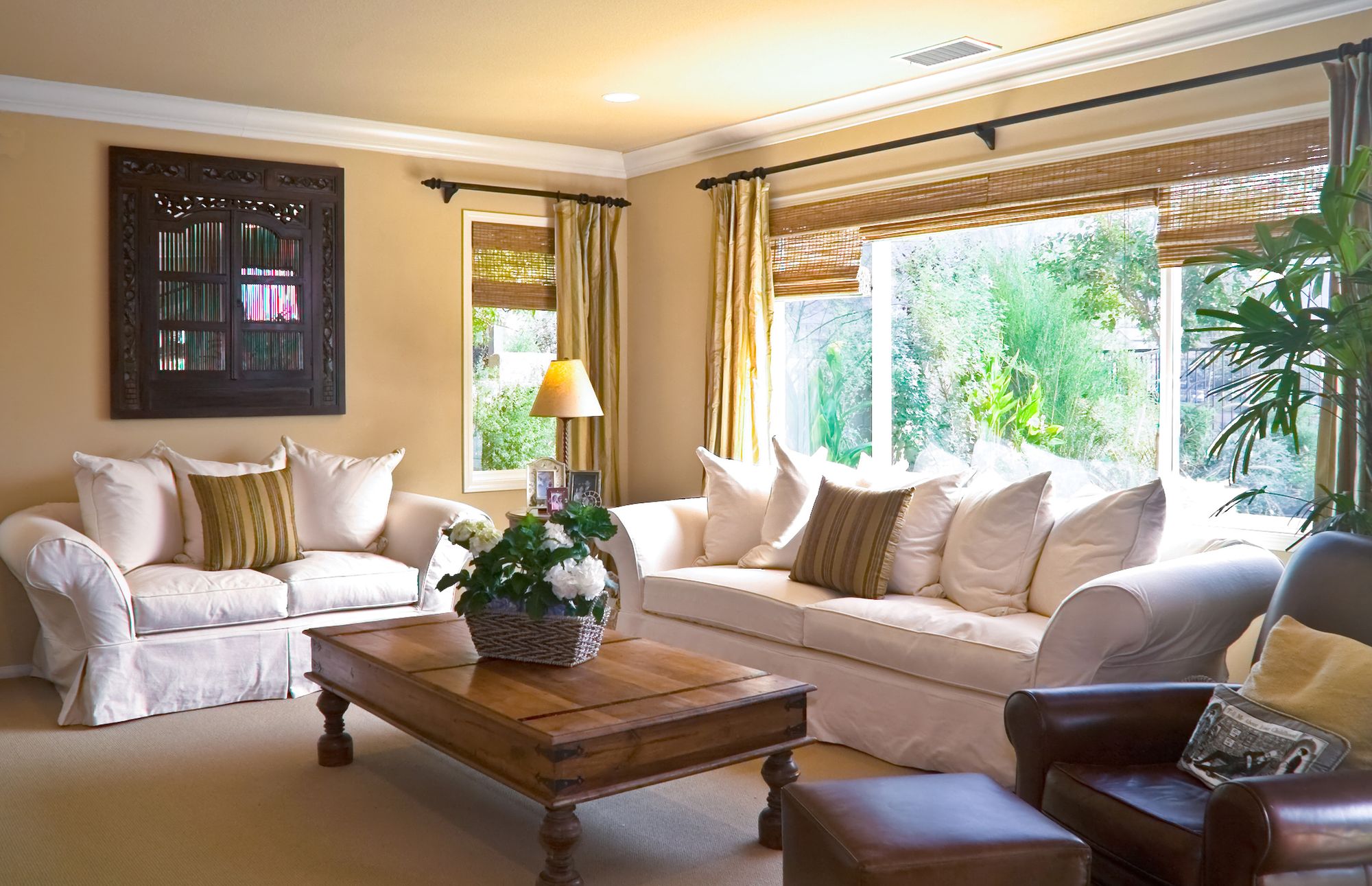 When selling your home, it is important to put your best foot (or house in this case) forward. A home's interior paint colors are very important in helping make a good impression on potential home buyers. According to Fixr, a home renovation recourse, earthy and warmer neutral tones are replacing grays as the most popular shades. Sixty-three percent of designers said that whites and creams are the shades to pick for those selling their homes in 2021. These light color schemes make your home feel more open and spacious. They also act as a "blank canvas" for prospective buyers.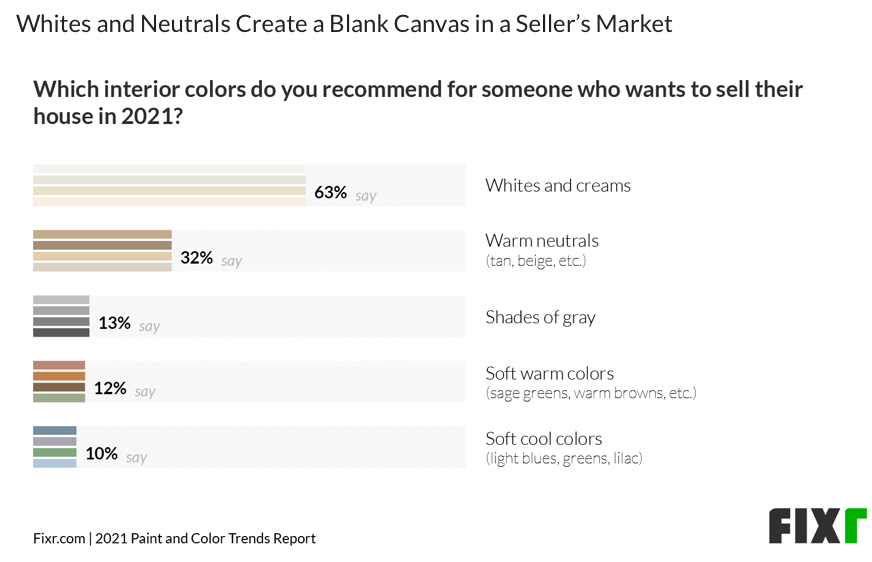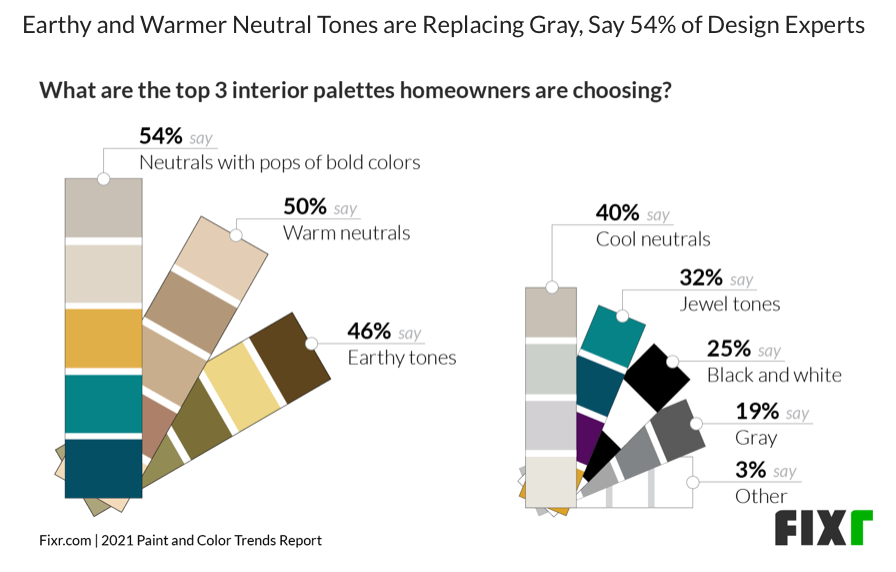 If you are looking to add some color to a neutral color pallet, designers are predicting that Benjamin Moore's Aegean Teal and Sherwin Williams' Urbane Bronze will be homeowners favorites in 2021. Blue is also a very popular choice to add to your home, because of its soothing vibes.

Fixr also found that light natural tones, and light colors in general, for furnishings are becoming more popular instead of the darker brown and dark gray furnishings. The light and natural tones on the furniture makes for ideal backdrops for adding some bold colors through the use of accent pillows or art. If you are wanting to incorporate an accent wall, textured walls and wallpapers are leading the way according to sixty-five percent of designers.