Art, Music, Contests and So Much More Happening This Weekend!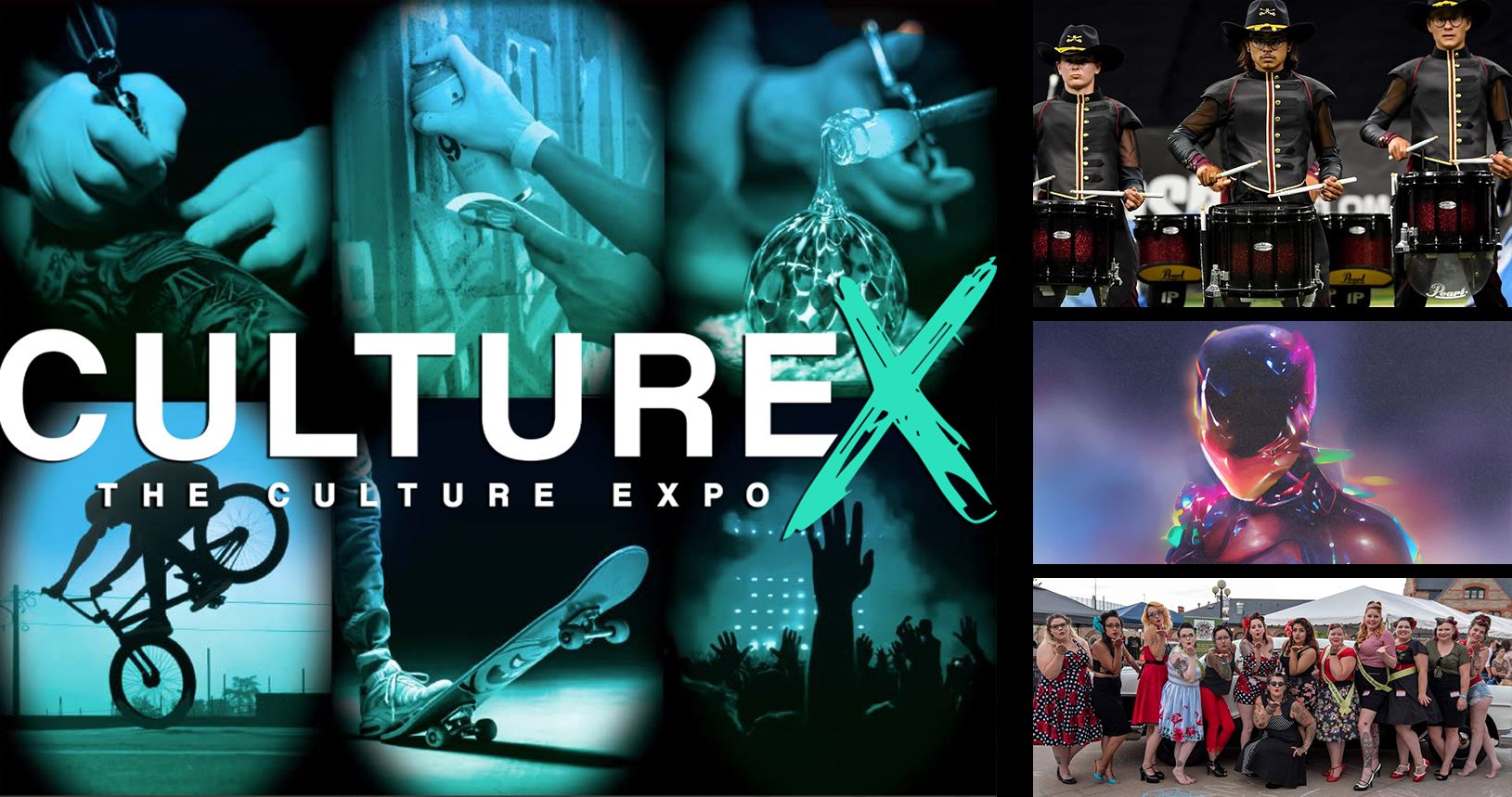 1) CultureX - Downtown Cheyenne
July 15 - 17, 2022 / Free
The Culture Expo is a weekend-long art festival celebrating urban arts culture and diversity. This event is in its 7th year, and since its inception as a tattoo festival, has evolved into a full art exhibition with components that include: tattooing, glass blowing, street art, graffiti, car shows, skateboarding, and performing artists including a free to the public concert. Take a look at the event schedule at thecultureexpo.com.
2) Drums Along the Rockies- Wyoming Edition - Bison Stadium at South High School
July 15, 2022 / 7:00pm / $20 general admission/$30 premium
Drum Corps International returns to Wyoming and the Troopers are back! Also, featuring The Battalion, The Academy, and The Mandarins.
3) Friday Night Dueling Pianos - The Metropolitan Downtown
July 15, 2022 / 8:00pm to 10:30pm / $20
Sing, laugh and enjoy a night of music! Doors open at 7:30pm for guests to enjoy cocktails in The Gallery until the show starts at 8:00pm. Limited menu available for food orders during the show and the bar will be open for the duration of the performance. This is a 21 and over event.
4) Fridays on the Plaza: Mystery Skulls with Sensei - Cheyenne Depot
July 15, 2022 / 5:30pm to 9:00pm / Free
"Mystery Skulls" is an American indie pop/electronica act by Luis Alberto Dubuc Jr. that originated in Dallas, Texas.
5) Hell on Wheels Chuck Wagon Dinner and Rodeo - Laramie County Fair Complex
July 15, 2022 / 5:30pm to 9:30pm / $25-$50
Any stop in Cheyenne isn't complete without a real Western experience. Nothing gets you closer to our heritage than a real cowboy dinner and a home-grown rodeo under a famous Wyoming sunset! Award-winning 3LazyR Chuck Wagon will be fixin' up some home cooking, made the old fashioned way: Slow-cooked over a fire all afternoon. Brisket and beans, garlic roasted baby potatoes, and warm cobbler will fill your belly and your heart with a true taste of the West. Then, mosey over to the rodeo arena to cheer on our hometown cowboy and cowgirls competing in events including Bareback Riding, Saddle Bronc, Breakaway Roping, Steer Wrestling, Barrels, Bull Riding, and more. Enjoy the West's favorite sport under the open sky with some of Wyoming's finest competitors!
6) Immortal Sÿnn, Dystopioid, and Prowler - The Crown Bar
July 15, 2022 / 8:00pm to 10:00pm
Immortal Sÿnn returns to Cheyenne playing with locals, Prowler and Dystopioid!
7) Summer Movie Series: Finding Dory - Laramie County Library
July 15, 2022 / 2:00pm to 4:00pm/ Free
Join us all summer long as we watch an ocean-themed movie each month! July's movie is Finding Dory (rated PG). Friendly but forgetful blue tang Dory begins a search for her long-lost parents, and everyone learns a few things about the real meaning of family along the way.
8) Aubrey Dale - Black Tooth Brewing Co.
July 15, 2022 / 6:00pm to 9:00pm/ Free
Free live music with Aubrey Dale and ice cold beer.
9) 6th Annual Pin-Up Competition- Cheyenne Depot
July 16, 2022 / 2:00pm to 3:00pm/ Early bird entry $20 Day of $25
Each Pin-Up will be scored by 3 judges on the following categories: Hair and Makeup, Class, Authenticity, and Style. After all scores have been tallied we will announce the winners lady, princess, and our Queen. 1st , 2nd, and 3rd winners will receive a crown, sash, and title. Are you ready to be crowned 4-Ever West Tattoo Festivals Pin-Up Queen? Let's make this years competition fierce and best dressed yet!!!! Each Pin-Up will be given a mini photo shoot with a professional photographer and have the opportunity to purchase their shots from that photographer.
10) 90's Country Party w/ Double Wide - Alf's Pub
July 16, 2022 / 8:00pm to 12:00am
Celebrate summer with the greatest 90's country band of all time. All the 90's country songs you know, a full show that'll have you laughing out loud, and some surprises too.
11) Twista with Petey Pablo and Sammy G - Depot Square
July 16, 2022 / 5:30pm to 9:00pm / Free
Grammy nominated multi platinum Recording artist Twista made his recording debut on "Po Pimp," a platinum single by his fellow Windy City rappers Do or Die.
12) Unicornz and Tutus Launch: Family Tea Party - 1400 E. College Dr.
July 16, 2022 / 1:00pm to 3:00pm / Kids 5-12 $10, Adults $20
Unicornz and Tutus LLC is coming to Cheyenne, WY! Please join us to launch the new local business in the first frontier! Welcome to the launch party for Unicornz and Tutus! We are super excited to have you join our tea party-themed event. As we deliver all our business offers, we are pleased to serve each family with a one-of-a-kind experience that you all will not forget. Elegance is every child's dream, so come dressed to impress! We strive to bring joy to all guests by promoting imagination, inspiration, and elegance.
13) Virtual BioBlitz: Talks & Trails - Curt Gowdy State Park
July 16, 2022 / 10:00am to12:00pm / $7 per vehicle
From 10:00 - 11:00, we will have booths set up for you and your family to learn about everything from bugs to birds. At 11:00, our Interpretive Ranger will lead a group hike on Kate's Trail so everyone can practice using iNaturalist and make some observations about the plants & animals all around the park! Wyoming BioBlitz is a great opportunity for families to spend time together doing something out of the ordinary. No level of expertise is needed, which means all ages can enjoy a weekend of exploring nature and the biodiversity in it. Please be aware, visitors must pay day use or overnight fees to be in Curt Gowdy State Park. For questions or concerns, please email Laura.Dale@wyo.gov or Renee.Slider@wyo.gov
14) Street Prints - The Stables at 15th St. & Pioneer Ave.
July 16 -17, 2022 / 10:00am/ Free
Join us for our 3rd year of Street Prints! This weekend downtown Cheyenne will be exploding with arts and cultural events and we will be set up right in the thick of it at the Stables on 15th Street and Pioneer Avenue. This year's event will bring in a number of new artists and some artist booths in our event area. This year's artists include: Alisha Isaacson, Kelsey Giroux, Kevin Anderson, and Ashley Hale.