All Aboard! Get Your Tickets For The Union Pacific Steam Shop Tour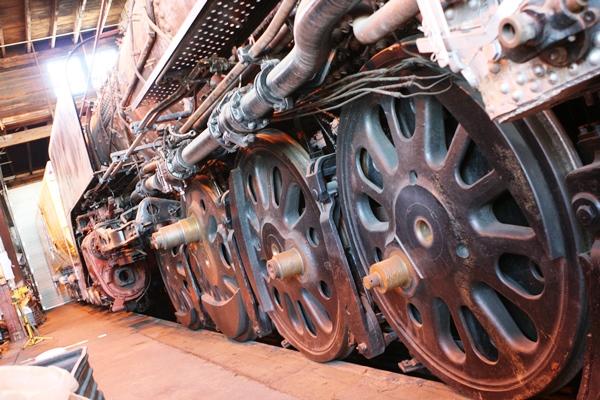 Don't miss out on the unique opportunity to tour the Union Pacific Steam Shop right here in downtown Cheyenne! Public tours of the Steam Shop, where Big Boy #4014 underwent restoration to operating condition, are underway. These fascinating tours include admission to the Cheyenne Depot Museum, transportation to the Steam Shop on the Cheyenne Street Railway trolleys, and of course a tour of the Steam Shop itself for just $30 per person.
Up coming tour dates:
January 17, 2020 from Noon - 2pm
February 7, 2020 From Noon - 2pm
February 22, 2020 From 10:30am - 12:30pm
All previous tours have sold out, so it is a good idea to get your tickets in advance. Tickets can be purchased at the Depot Visitor Center or by calling 307-778-3133. When you go you must wear sensible closed-toe shoes. Hard hats will be provided. For more information go to cheyennetrolley.com and look for the Steam Shop Tours.