A Wide Variety Of Fun Things To Do This Weekend In Cheyenne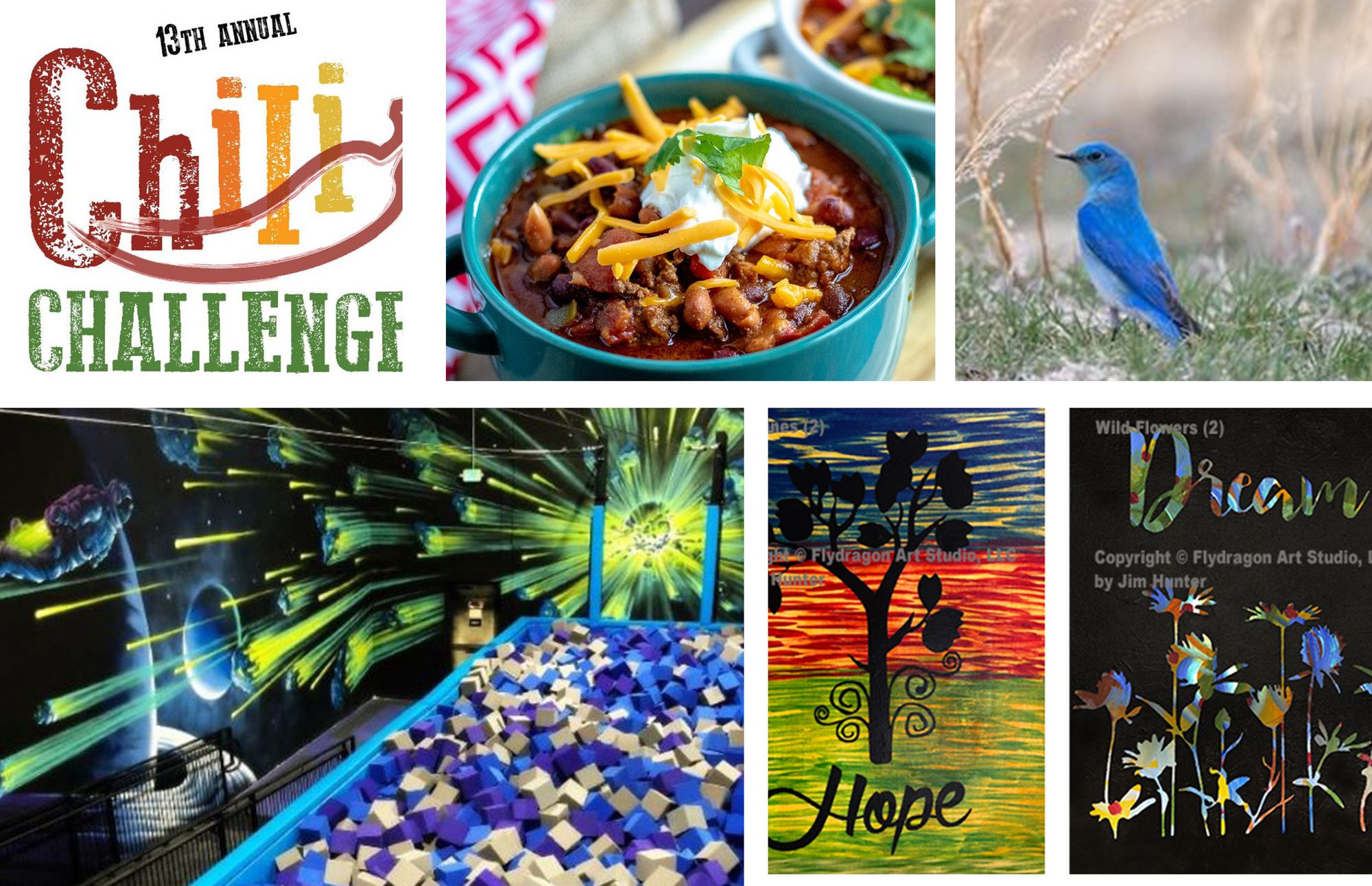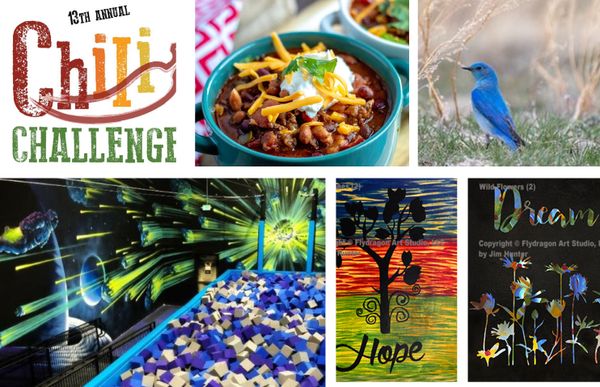 1) BOYS & GIRLS CLUB OF CHEYENNE'S 13TH ANNUAL CHILI CHALLENGE!!
January 28th, 2022 / 5:00pm to 8:00pm / Little America Hotel and Resort
Get ready for an evening of red hot competition at the Boys & Girls Club of Cheyenne's 13th Annual Chili Challenge! Come partake in the fun on Friday, January 28th from 5:00pm to 8:00pm at Little America Hotel and Resort for all you can eat chili, beer, soft drinks, music, entertainment and more! Tickets are only $20 for adults, $5 for kids, and children under 6 years old are FREE!
#1 Properties is happy to be one of the the 2022 Chili Challenge Red Hot Chili Pepper Sponsors! Join us for an evening of fun and delicious chili! This event is such a great way to raise money for The Boys and Girls Club of Cheyenne, and help support the youth of Cheyenne.
2) CRAZY CANVAS - Flydragon Design Art Studio
January 28, 2022 / 6:00pm to 8:30pm /$42
We are painting crazy canvases today. You will intuitively create the canvas background. Then, you can choose to create a silhouette out of your chosen design, or you can paint the negative space around your design. We will teach you how to "weed" and apply your vinyl. In the end the vinyl will be removed to reveal your creation. This is a fun and stress-free process. You will be painting on a 12X16" stretched cotton canvas. All supplies are included!
3) OLIVIA FRANCES WITH JONNI MARIE - Black Tooth Brewery
January 28, 2022 / 6:00pm to 9:00pm / Free
Join Nashville artist, Olivia Frances, for some free live music at Black Tooth! Enjoy cold beer and fantastic atmosphere!
4) CROSSROADS: MOVIE AND DISCUSSION - Laramie County Library
January 28, 2022 / 2:00pm to 4:30pm / Free
Enjoy a movie recommended by the Smithsonian's Crossroads: Change in Rural America exhibit film list, The Magic of Ordinary Days (rated PG). Immediately following, we will discuss the film and its major themes and impacts.
5) GALAXY NIGHT JUMP - Frontier Trampoline
January 29, 2022 / 8:00pm to 11:00pm / $20
We ramp up the party for 3 hours of non-stop jumping, climbing and bouncing madness. It's the best party in town! Grab your ticket online (bit.ly/35XU4zh) or purchase it at the door.
6) E-SPORTS TOURNAMENTS - The Annex Gaming Cafe
Recurring weekly on Saturday / Price varies
Weekly tournaments featuring your favorite games with cash prizes in both team and individual tournaments. Join our discord server and Facebook page for up-to-date tournament information.
7) How to Nurture the Prairie in Town and Country - Laramie County Community College
January 29, 2022/  8:00am to 4:30pm / $25 per ticket, includes full-day, or via Zoom (free, includes only the morning half)
Improve your bird-friendly gardening skills at this workshop, co-hosted by Audubon Rockies and Cheyenne-High Plains Audubon Society! This year, you have the option to attend in-person ($25 per ticket, includes full-day, hands-on activities, and lunch), or via Zoom (free, includes only the morning half).
During the workshop morning, you'll learn about regenerative land use, soils in your garden, and prairie birds. During the workshop afternoon, in-person registrants will get to practice winter sowing, get help on siting their own garden, and learn about local native flowers ideal for gardening.
8) LABLAST DANCE FITNESS CLASSES AT THE CFD OLD WEST MUSEUM
December 18, 2021 - March 26, 2022 Recurring weekly on Saturday / 10:00am to 12:00pm / $10 per person/per session
Whether you want a reason to get out of the house, or some fun motivation to help you with your resolution, the Museum is here for you! This Dance Fitness Program is based on ballroom dances that you may see on Dancing with the Stars. It is partner-free, includes all components of fitness, and uses a wide variety of music. Dance your way into the new year, and the new you.

9) BOYS & GIRLS CLUB OF CHEYENNE ART AND PHOTOGRAPHY EXHIBIT - Laramie County Library
January 7, 2022 - February 2, 2022 Recurring daily / Free
Visit the 2nd floor of the library to enjoy the incredible creativity of Boys & Girls Club members!