A New Way To Enjoy This Year's Cheyenne Christmas House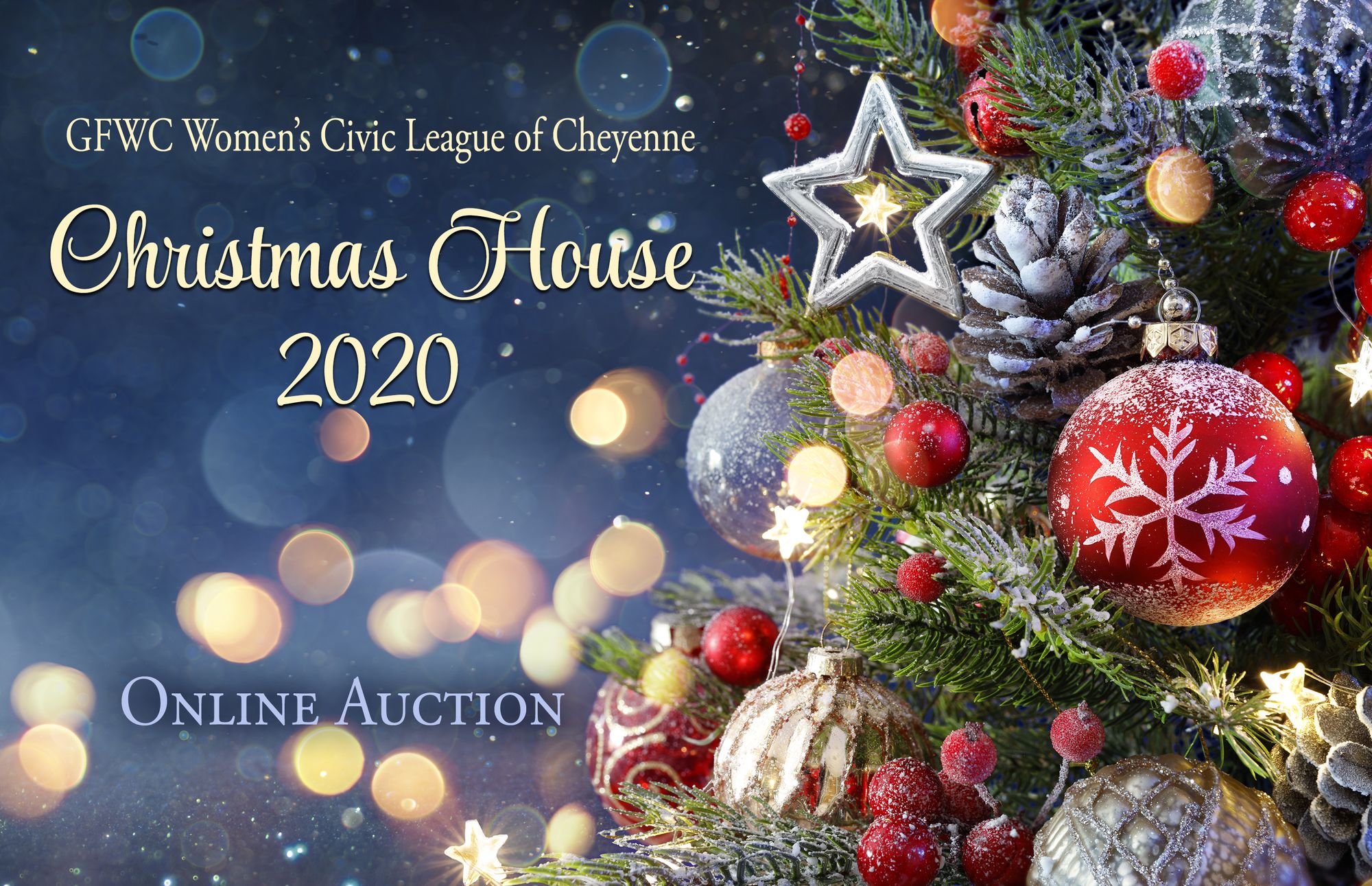 Although there will not be the traditional home tour, the GFWC Women's Civic League of Cheyenne's 2020 Christmas House will be holding an online auction this year. You will be able to find those special hand crafted pieces by members, some commercially made decorations, some vintage, and other nontraditional Christmas House items right at the tip of your fingers. There are over 150 items on the auction, plus you will still get to pick up some delicious baked goodies through the online bake sale with some of the usual Christmas House favorites.

The auction is under way, so don't miss out on your chance to participate by going to https://www.womenscivicleaguecheyenne.org/  There you will find a link to both the Merry and Bright Auction and Bake Sale. Each item has a picture and a full description making it easy to choose your favorites.
Nov 16 – Dec 5  - Auction Starts
Nov 16 – Dec 1 - Bake Sale
Dec 7 & 8 - Pick up winning bids        
2020 would have been the 52nd annual Christmas House, which is usually a two day event in December. Christmas House is the only fundraiser for GFWC Women's Civic League of Cheyenne, which donates all proceeds back to programs and projects in the Cheyenne community and provides scholarships for local students.
Over the past 51 years $1.5 million has been raised to benefit our community. Just last year $60,000 was awarded to 41 organizations, and 12 scholarships were given to local students from the Christmas House 2019 proceeds.
GFWC Women's Civic League of Cheyenne is dedicated to community improvement by enhancing the lives of others through volunteer service.  This 2020 virtual event will enable them to continue their mission, supporting local programs and projects.