7 Spooktacular Ways To Decorate Your Porch For Halloween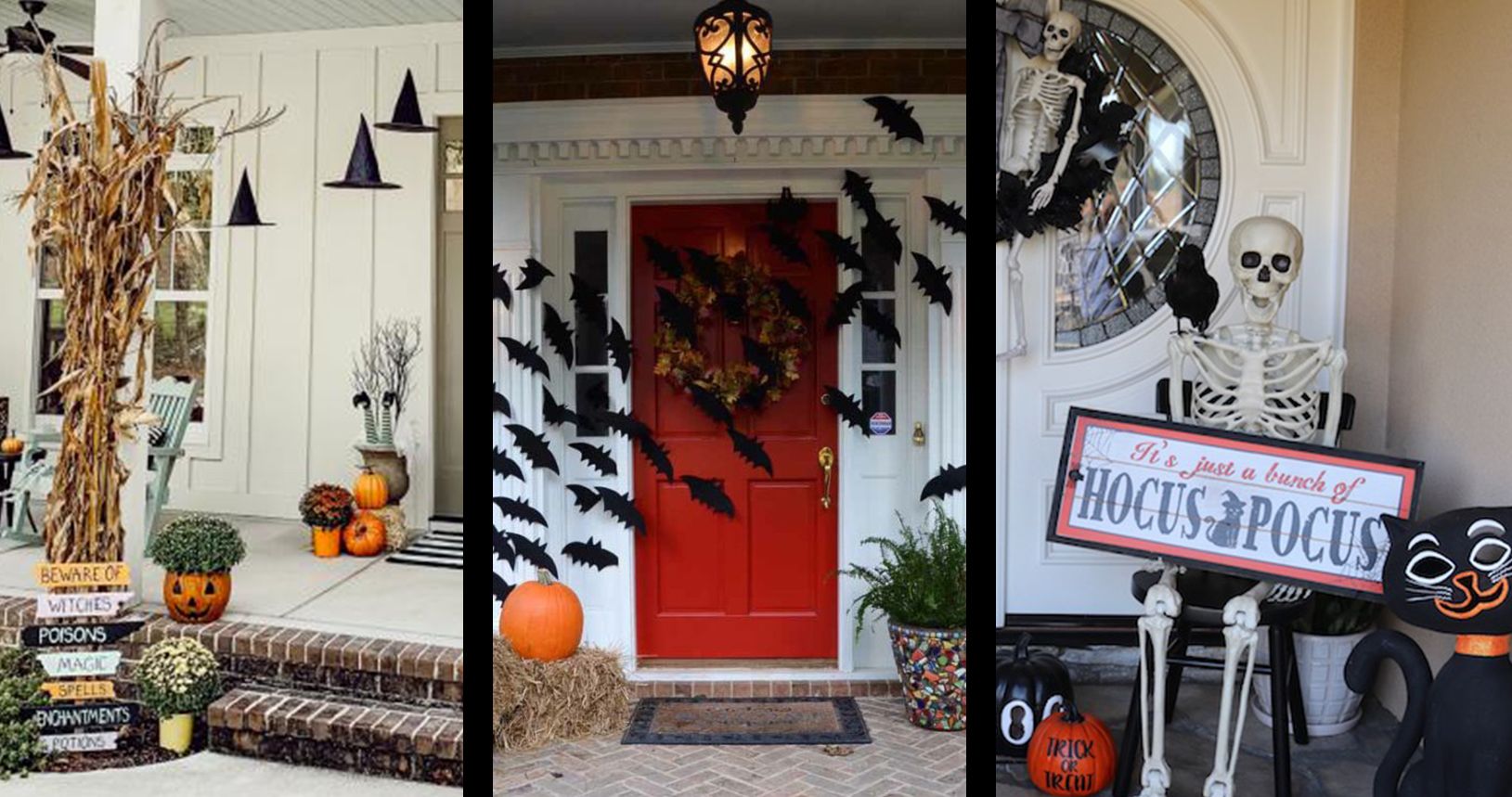 Fall is here and Halloween is just around the corner! It is time to get ready for the most ghostly night of the year, Halloween! Bring out the pumpkins, skeletons, and witches to decorate your front porch. Here are some fun and spooky ways to decorate your house for the big day, and have your very own haunted housed this October.
1) Floating Witch Hats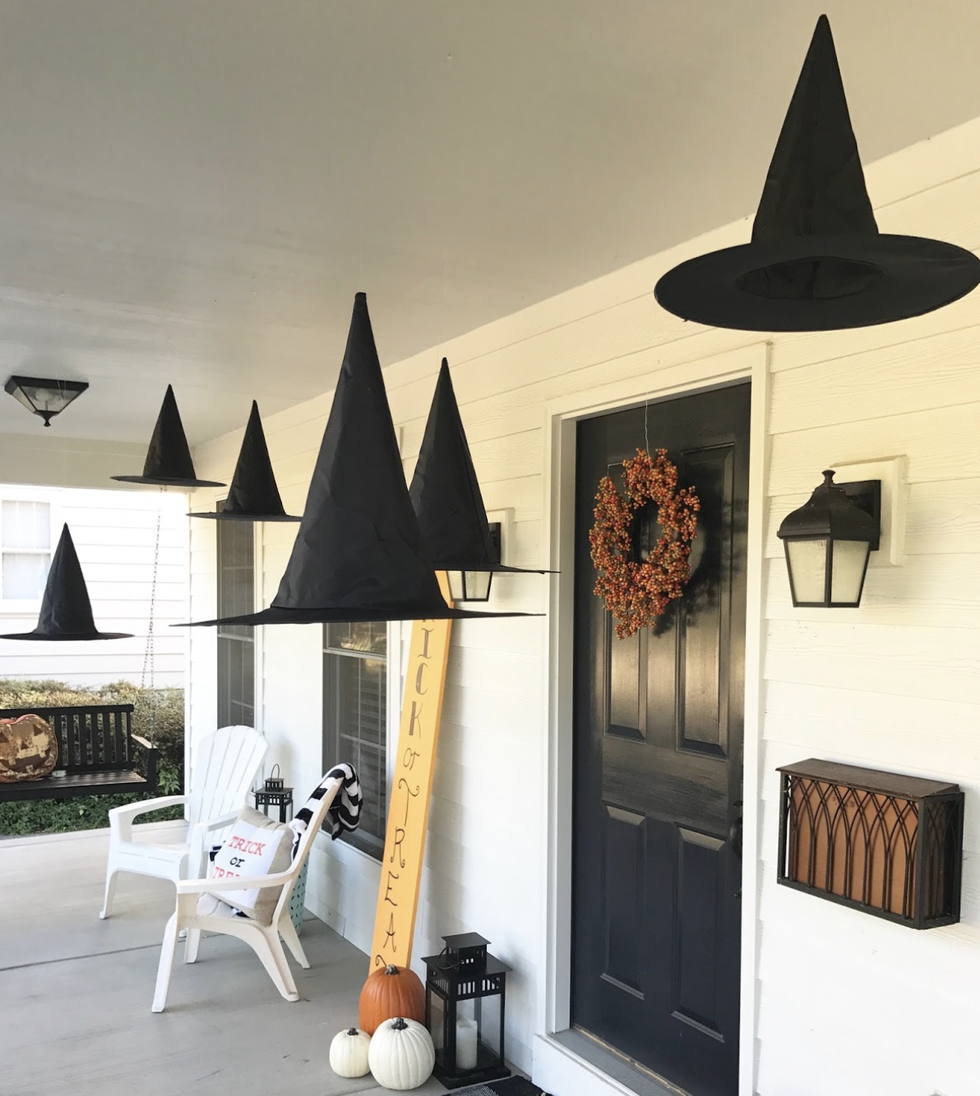 This idea is absolutely bewitching, if we do say so ourselves! Easily hang witch hats with fishing line and tacks to enchant your front porch this Halloween. To add some more magic, you can even make them light up.
2) Flying Bats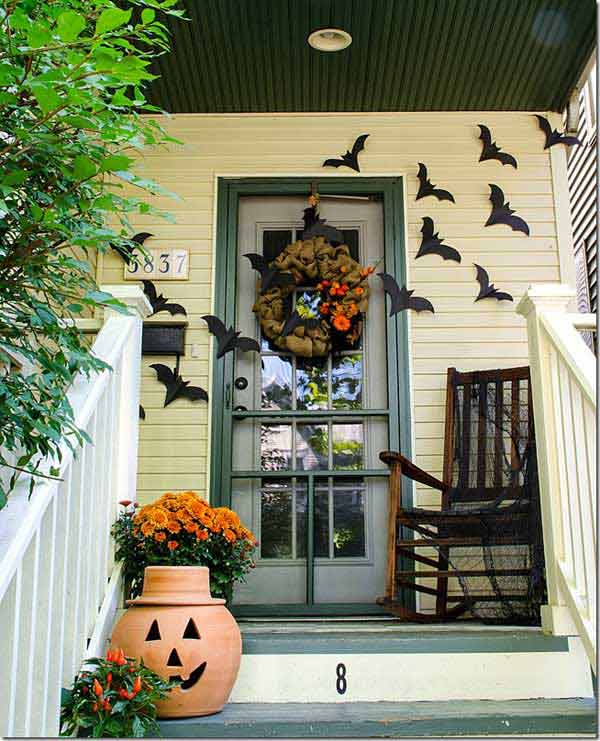 Guests might think twice about stepping foot inside in your home once they see bats flying across your porch!
3) Black Cat-O'-Lanterns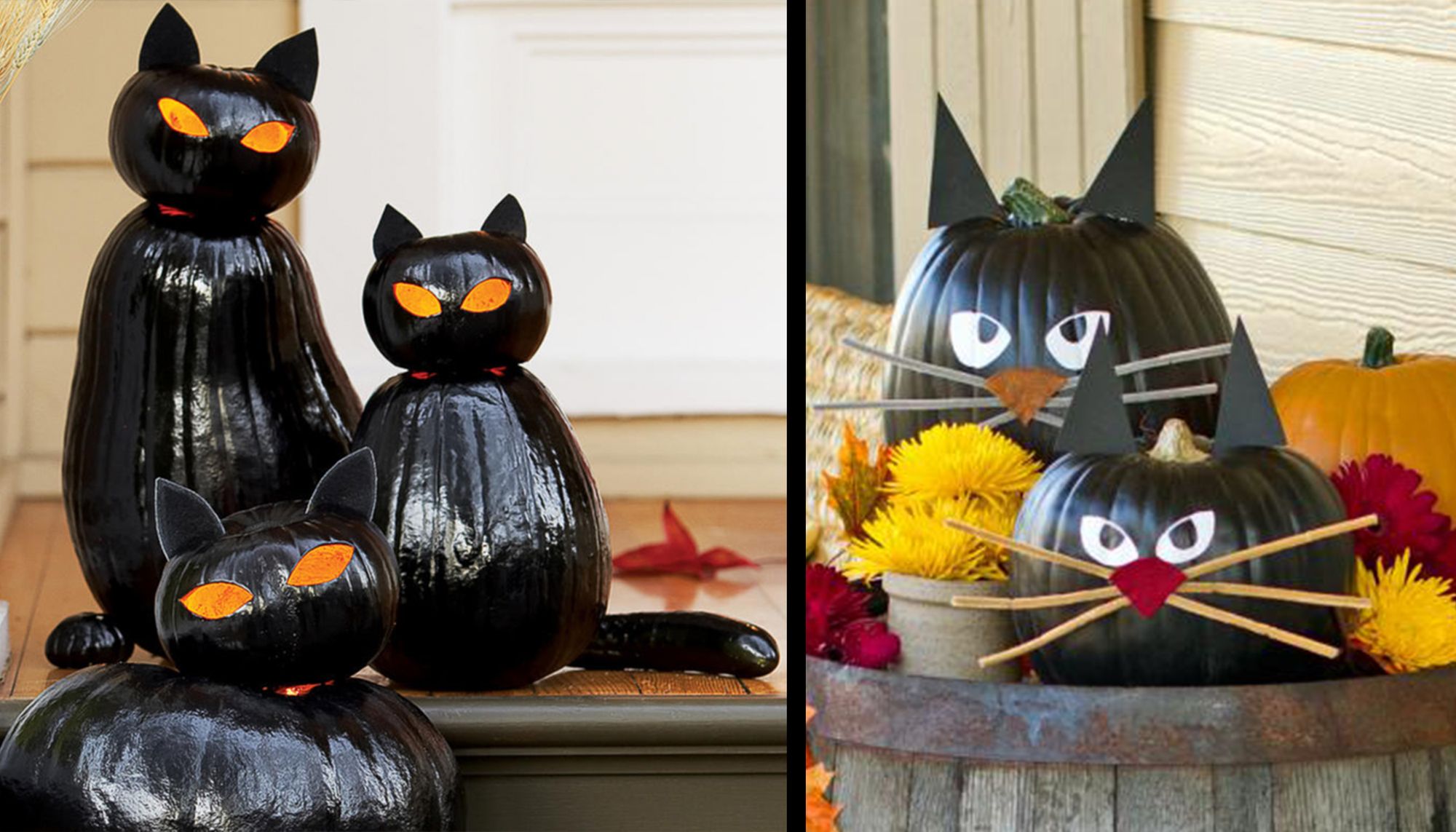 There's no need to be superstitious about this fun setup! Switch up your pumpkin decorations this Halloween by creating these black cat-o'-lanterns. They're made from stacked pumpkins and black paint. Place a candle inside to make their eye glow!
4) Life-Size Skeletons
Skeletons are a great way to have some bone-chilling fun with your outdoor décor. Dress them up and prop them on your porch chairs to greet your trick-or-treaters this year.
5) Bloody Handprints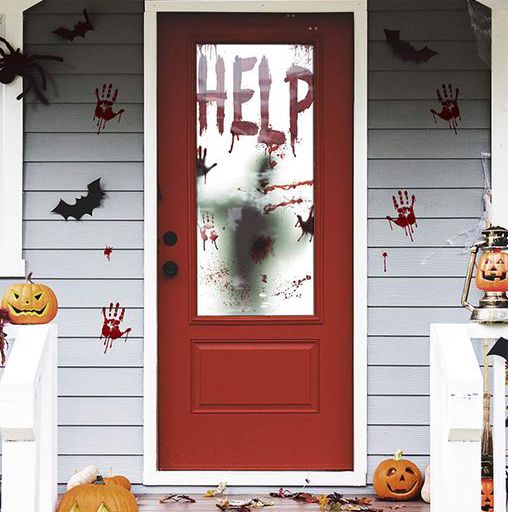 What would be scarier than bloody handprints, and a shadow of a person begging for help? Bloody decals are any easy way to bring this killer scene to life!
6) Giant Spider and Spider Web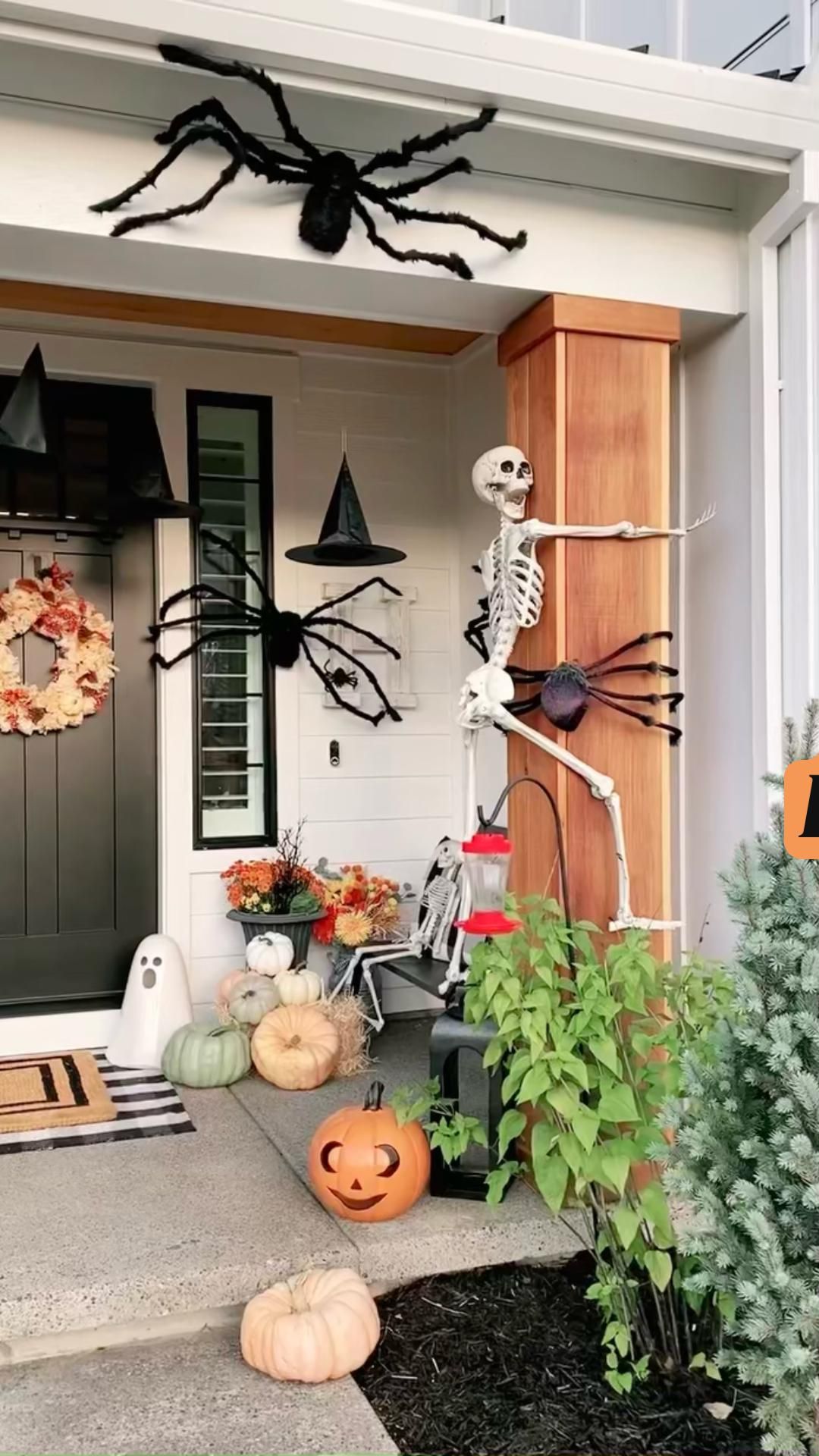 There's nothing creepier than a giant spider, and spiderwebs! These decorations will create a spooktacular Halloween haunted home.
7) Sophisticated Spin On Halloween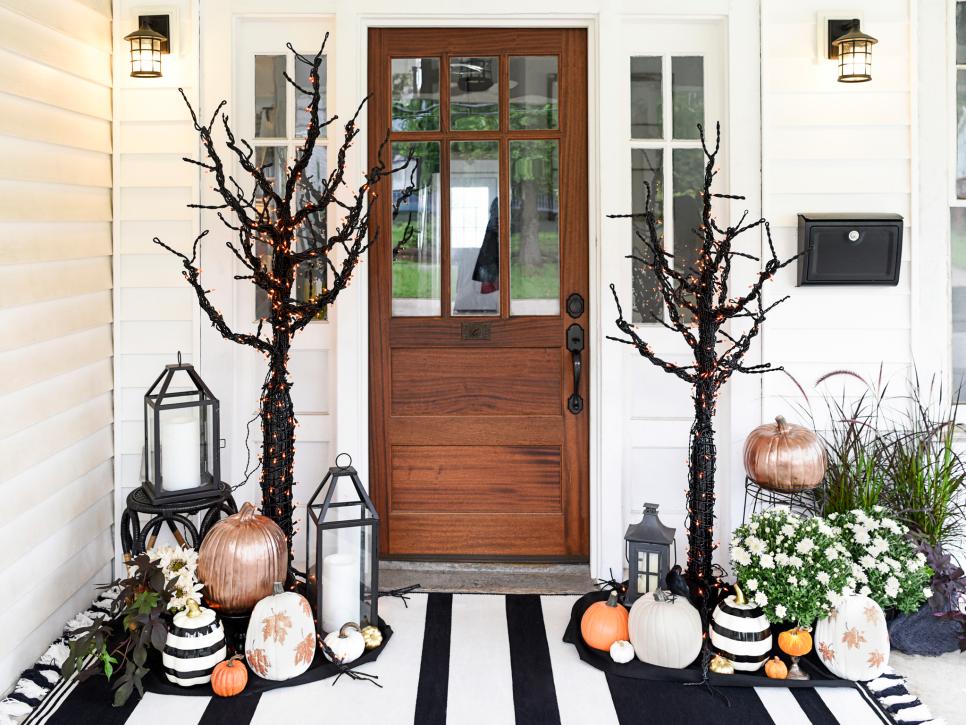 If you're going for less chilling and more chic this Halloween, put a twist on the classic jack-o'-lantern with some faux pumpkins, a black striped rug, and don't forget the black lanterns.