7 Landscaping Secrets To Make Your Yard Stunning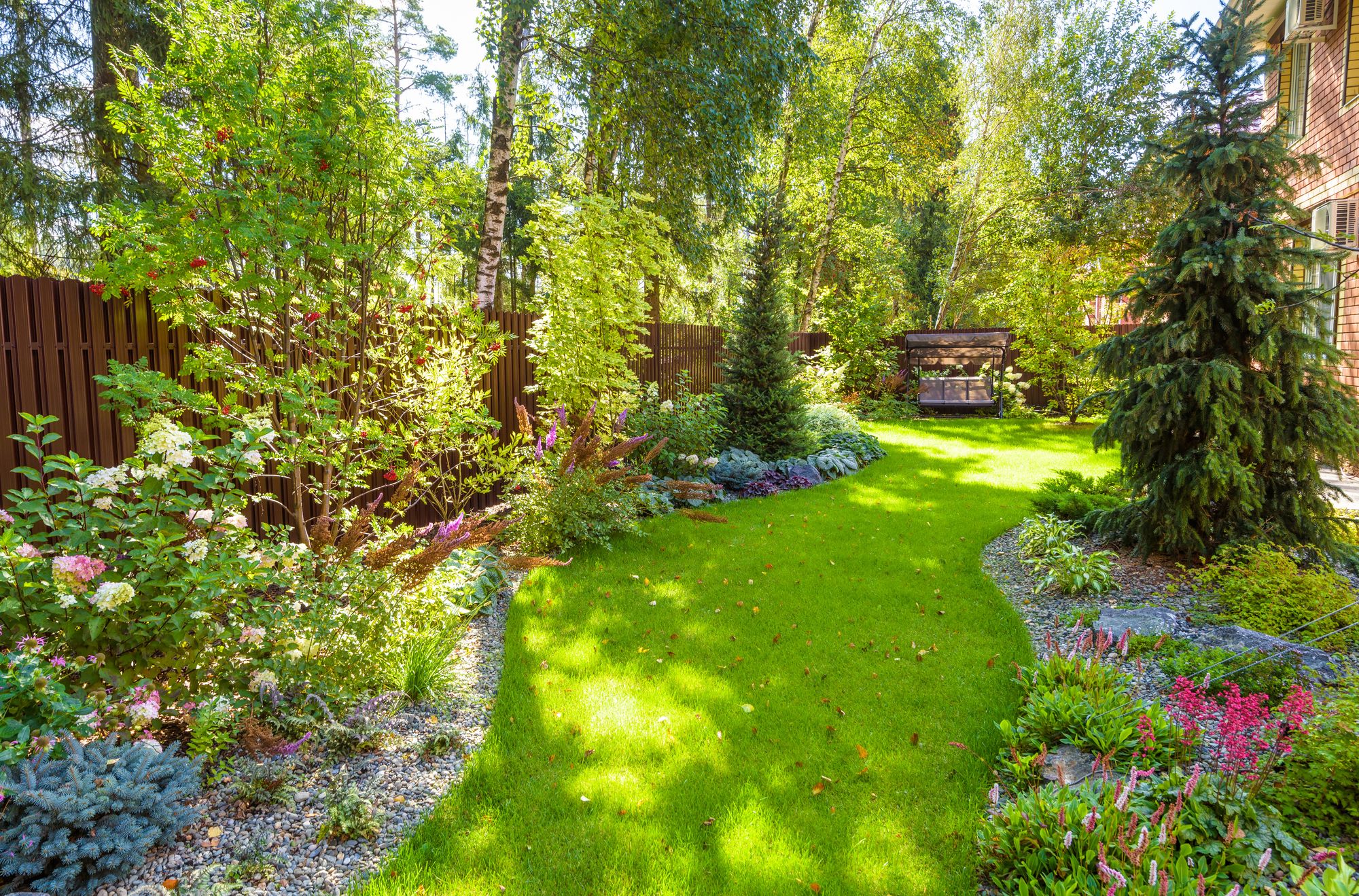 Smart and beautiful landscaping can boost your curb appeal, and make a wonderful outdoor place to relax and unwind. Landscaping can be expensive, but with these great do-it-yourself landscaping tips you won't have to break the bank to make a big impression. These professional tips will help bring color, texture, and points of interest to your yard.
1) Plan for Year-Round Appeal
You want your yard to be interesting throughout all of the four seasons, and the best way to do this is to begin with well-researched plant selection. In the spring and summer your goal should be to have flowering trees, bushes and plants. For fall plan on foliage that brings out the beauty of season as leaves turn red and gold. Evergreens will help keep you landscaping inviting during the winter months, and will soften the vertical lines of your house.
2) Layer Your Flower Beds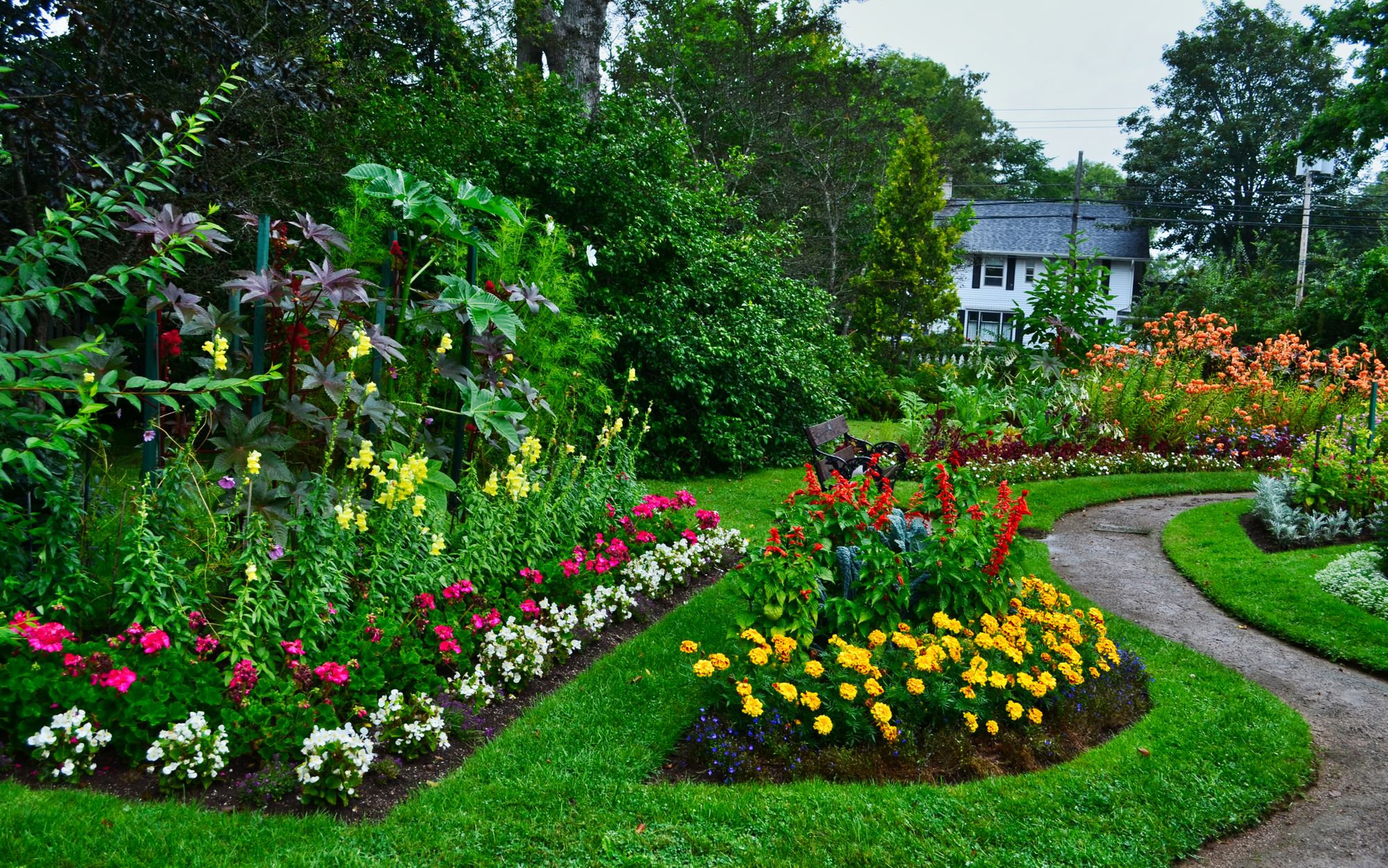 Flowers beds make for a colorful and inviting yard. The best way to make your flower beds pop is to layer them into 3 rows. The back row will have the tallest plants, the middle with the next tallest, and then the front row will consist of your shortest plants. It is important to use repetition in your flower beds and throughout your yard to provide a sense of unity in your design.
3) Connect Points of Interest with a Walkway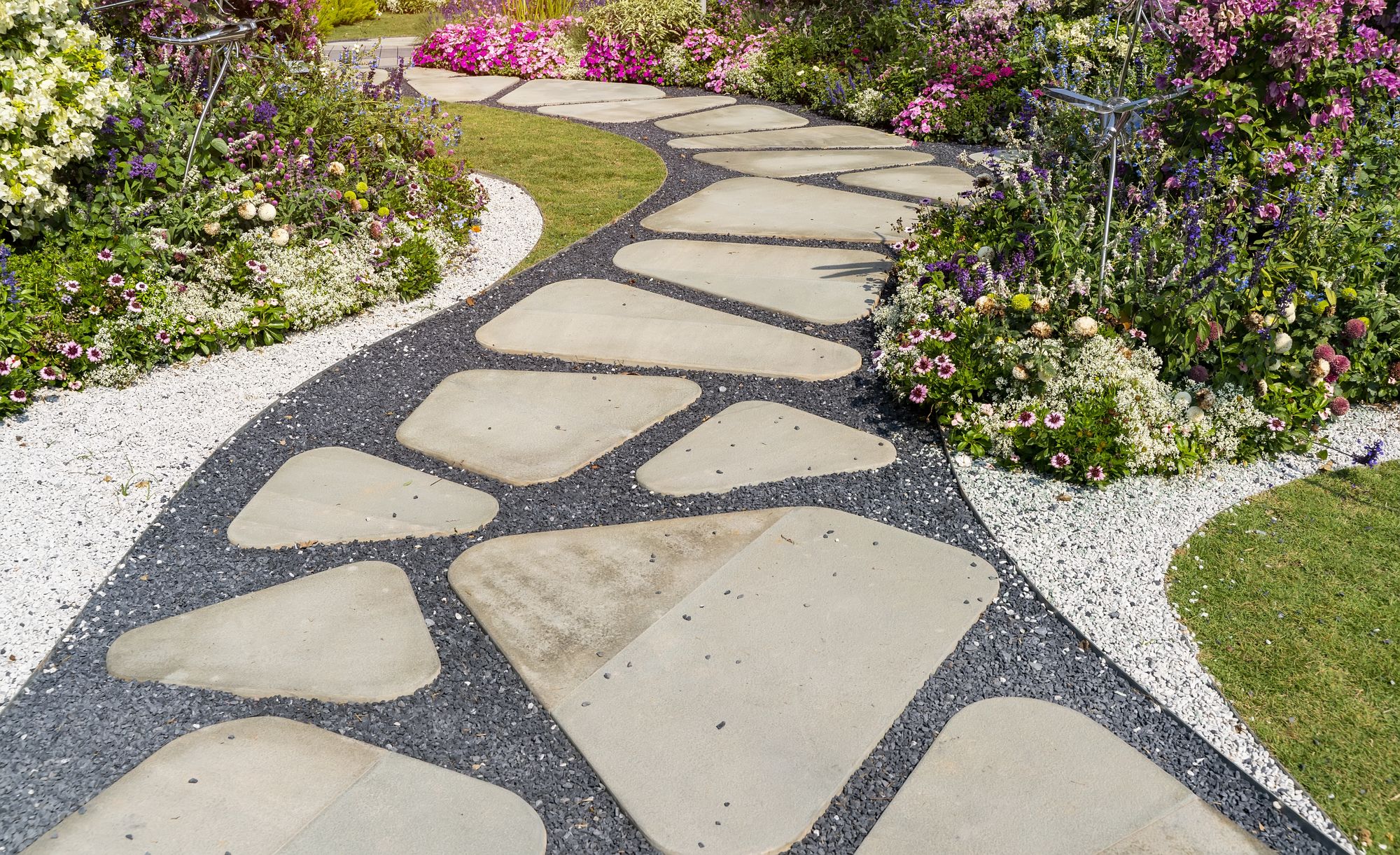 Creating walkways between your patio, fire pit and garden allows you to connect the elements in your yard into one cohesive design. Using concrete stepping stones, natural flagstone, decorative brick or crushed stone will help create charming walkways throughout your yard. Using similar or the same type of materials used on the exterior of your house will tie the pathway aesthetically to the home.
4) Install a Water Feature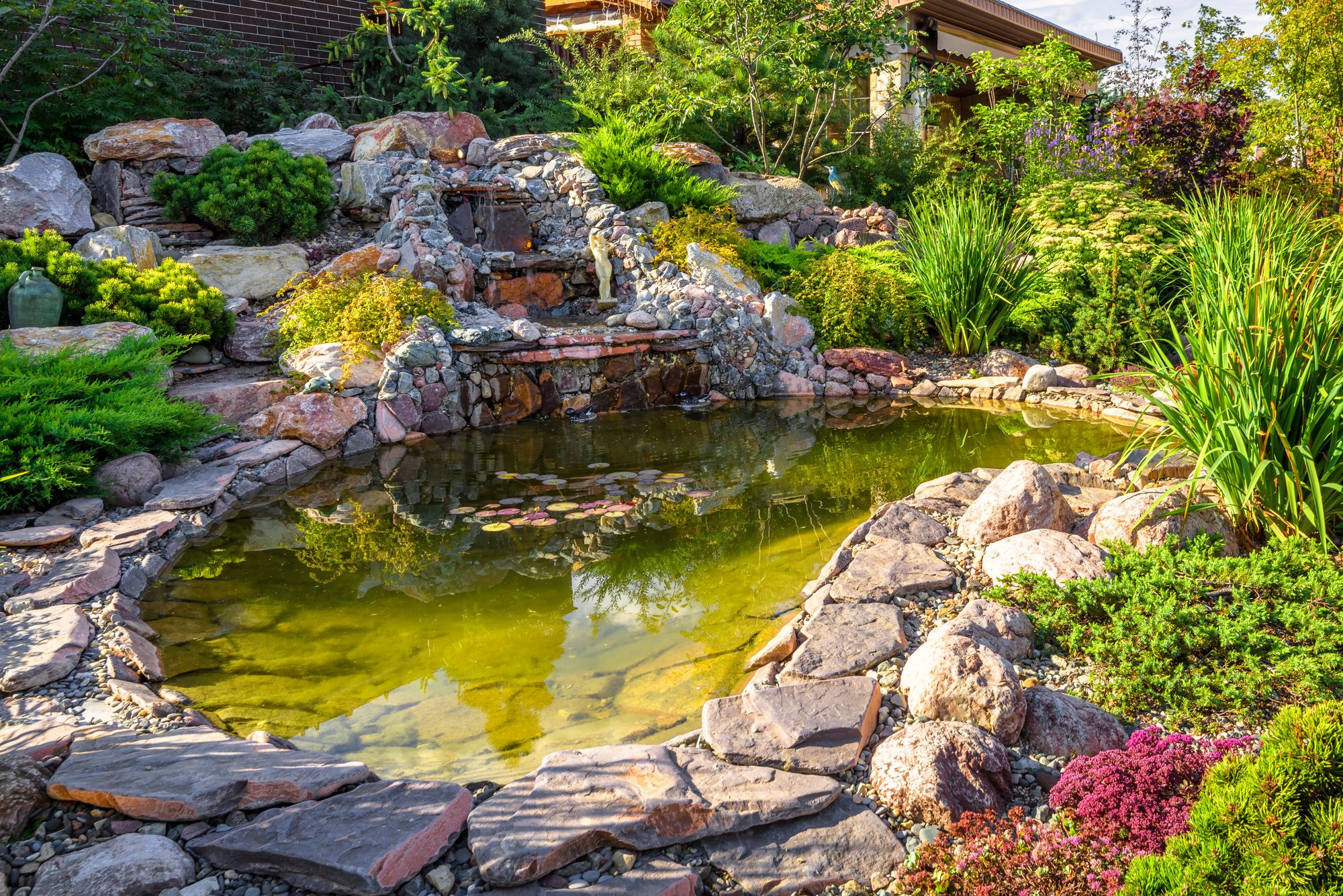 A water feature is a great way to add a focal point to your landscaping design. Not only will a water feature be visually appealing, it will also emit soothing sounds. A water feature can be as simple as a small, self-contained unit that stands alone on a patio. You could also go with a more elaborate design with a pond and fish. Regardless if you go with a large or small water feature, you will want to make sure it looks like it belongs in its surroundings. Again, using similar elements already found in your landscape or on the house will help tie it in.
5) Incorporate an Outdoor Seating Area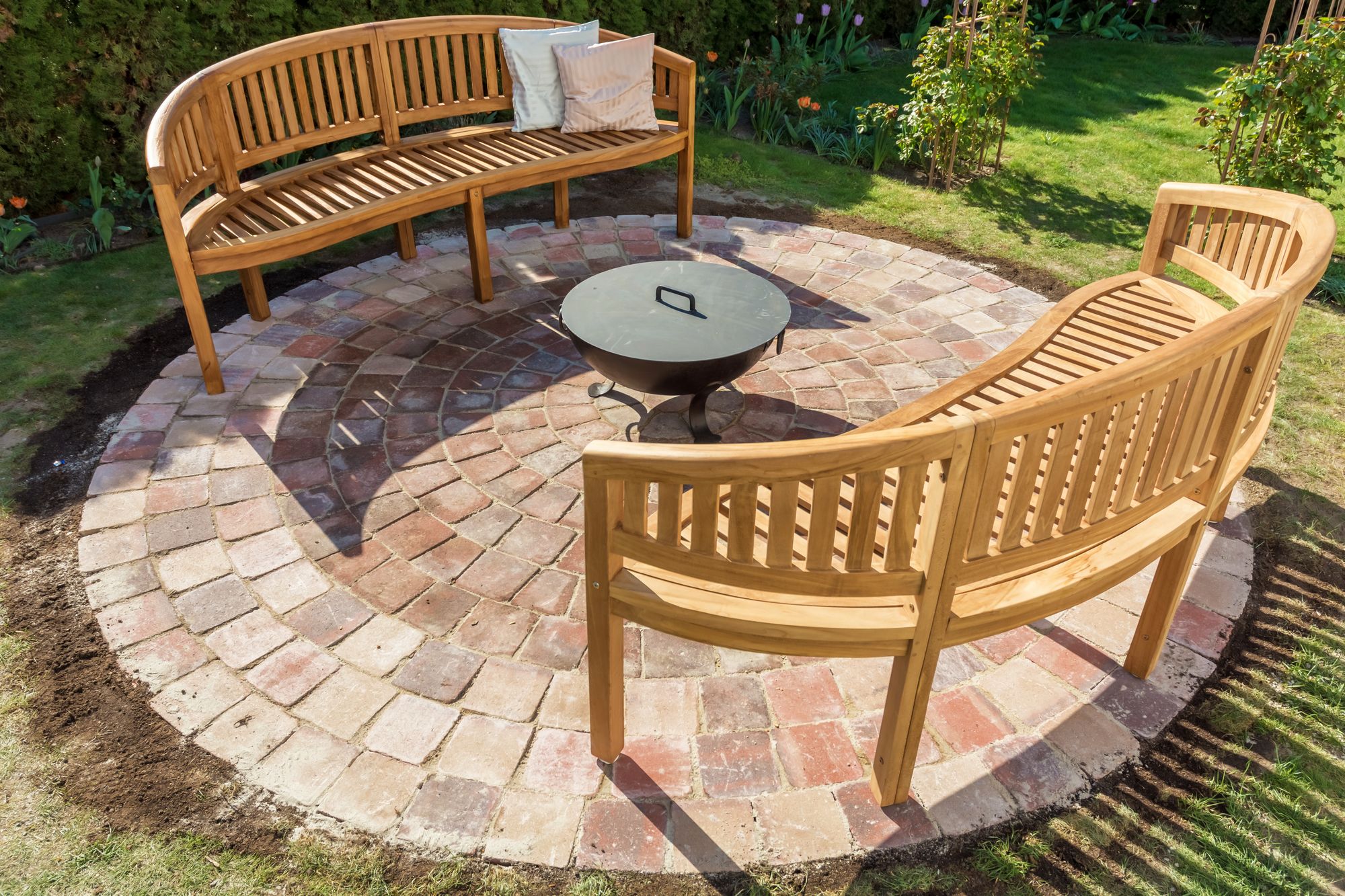 After creating a beautiful yard, you'll want a place you can sit and enjoy all of your hard work. A patio near the house or tucked away in a more secluded spot of your yard will provide you with an outdoor escape. Concrete, stones or pavers can be used for the patio. Just add some comfy chairs and benches to sit or lie down to read or take a nap.
6) A Berm Will Add Pizzazz to Your Yard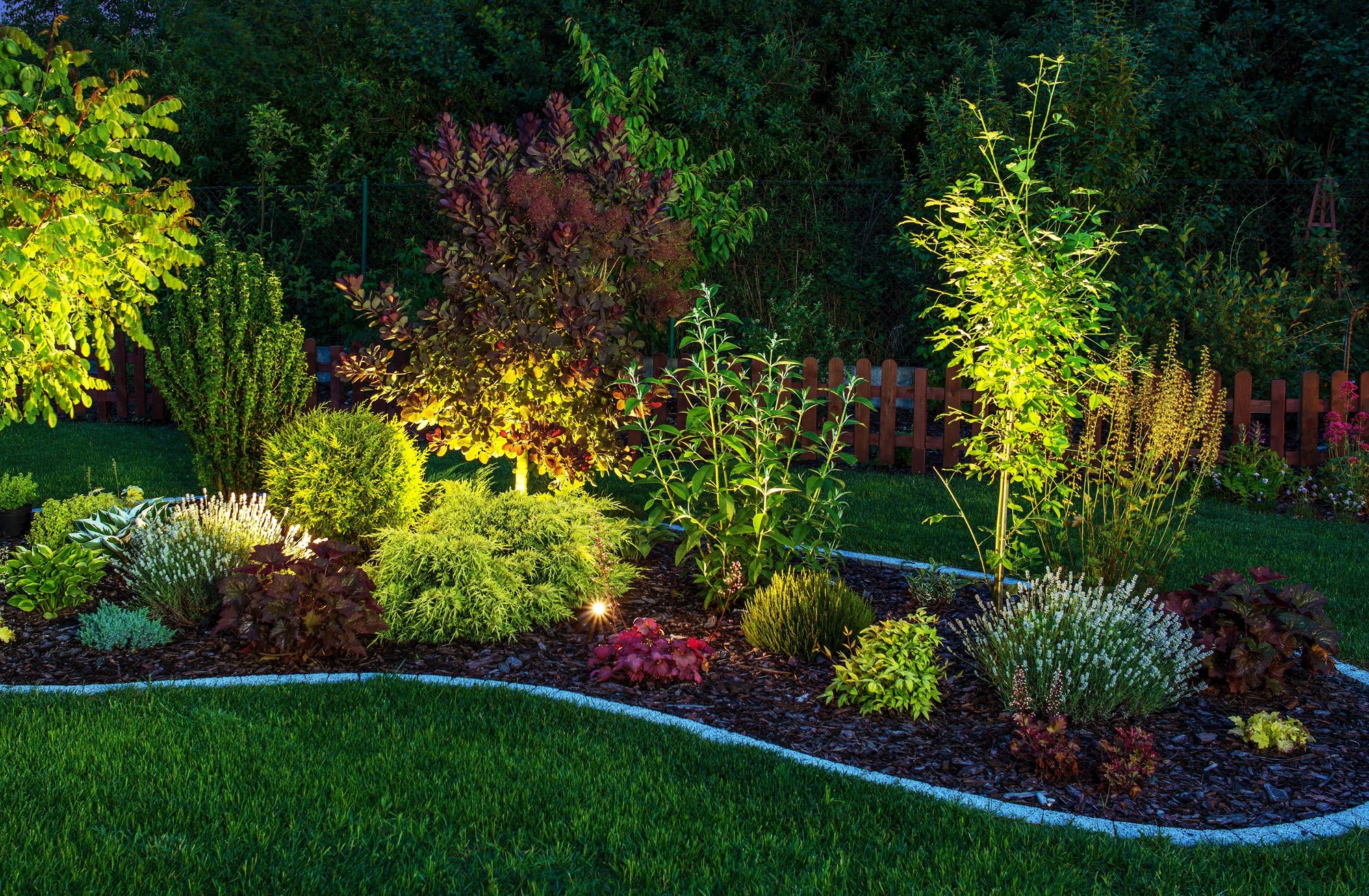 A berm is a mound that can be covered with rock, foliage, colored stones, or a flower garden. Berms add color and texture to areas that otherwise would just be flat and boring. They can be placed anywhere, however they tend to be more effective in the corners of the lawn.
7) Illuminate Focal Points and Walkways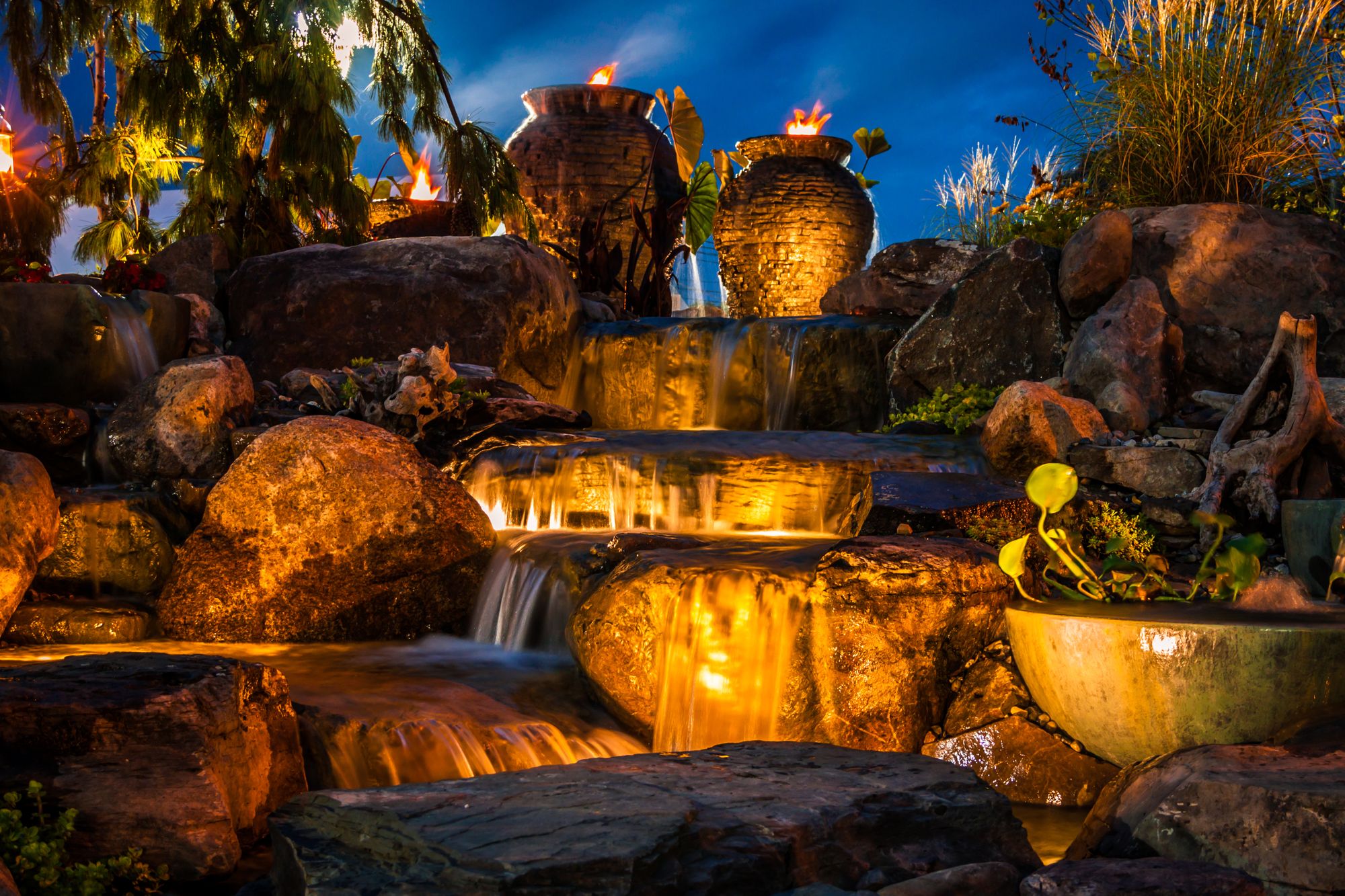 Adding landscape lights to your yard adds a whole new dimension to your landscaping. Lights can play many roles from illuminating steps and sidewalks, adding to the home's attractiveness, or to help showcase a point of interest. It is important to not feel like you have to put the lights in a straight line down a pathway. You can place them on alternating sides of the sidewalk to help break up the line.