6 Easy Ways To Update Your Home And Make It Fabulous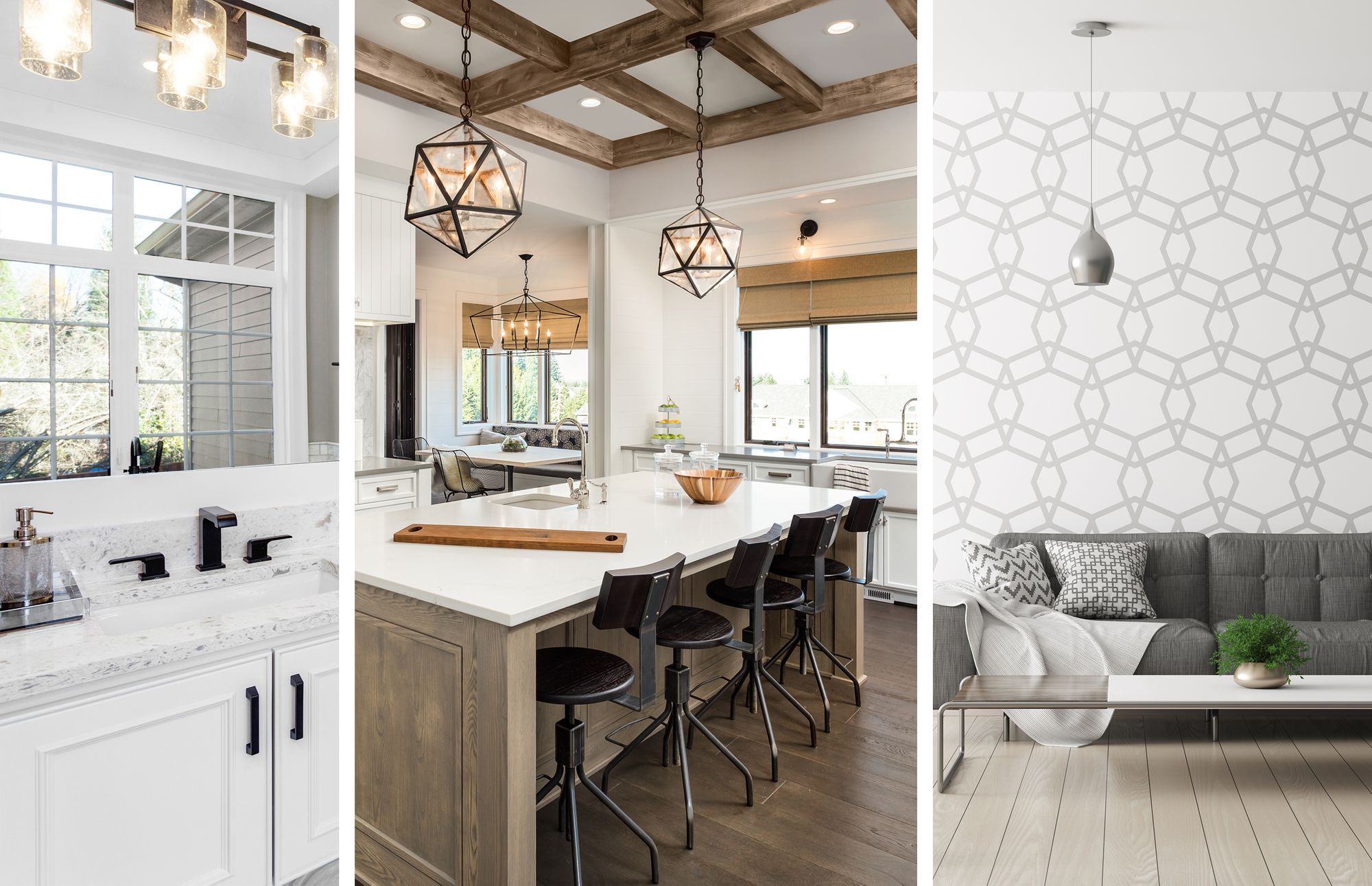 Here are some great ways to update your home without the messy overhaul or huge expense of remodeling. By changing out old cabinetry knobs, light fixtures, faucets, window treatments and faded paint, your home will go from outdated to fabulous!
1) Brighten Up Your Home
With the right lighting, you can truly bring a room to life. Brightly lit rooms appear to be open, airy and welcoming. On the other hand a poorly lit room will look small, dark and cramped. There are many ways to add additional light to your home. Some of the easier methods include using table lamps and floor lamps. Using tall floor lamps in dark corners is a great way to make a room brighter. Changing out lightbulbs to LED bulbs can also have a great impact with light. If you are feeling adventurous, you can also replace all those outdated ceiling fixtures with more modern fixtures to add more light and charm.
2) Update Drawer Pulls and Door Handles on Cabinetry
Old-fashioned and worn out handles and knobs in kitchens and bathrooms will make your home feel dated. Changing out the hardware on your cabinets is an easy way to make your home feel fresh and modern. There are many different finishes to choose from such as bronze, brushed nickel, and aged copper to name a few. Plus there are many different designs to choose from too. You can make your cabinets feel chic and modern, or you can add some fresh country charm with new hardware.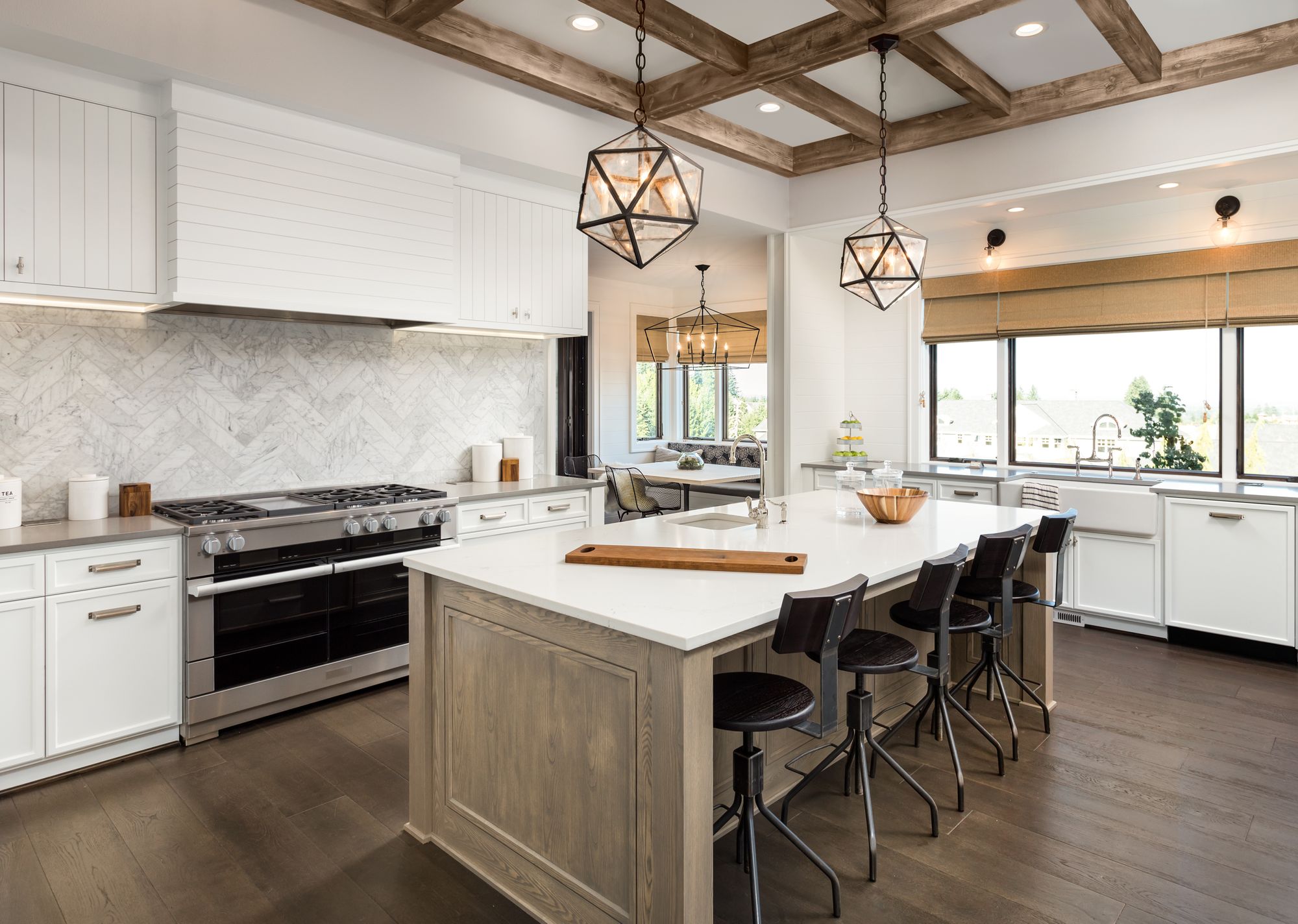 3) Update Window Treatments
Replacing or adding windows treatments is a great way to add style to a room. Windows can be dressed to perfectly suit your style and taste. You can go bold and graphic with geometric curtain panels, or beachy with gauzy white sheers, or minimalist with bamboo shades... the options are endless. You can also take cues from the colors found in your couch, comforter, or the color of your walls. Sometimes the easiest option is to simply match curtain panels to the color of your walls, which will create a harmonious look.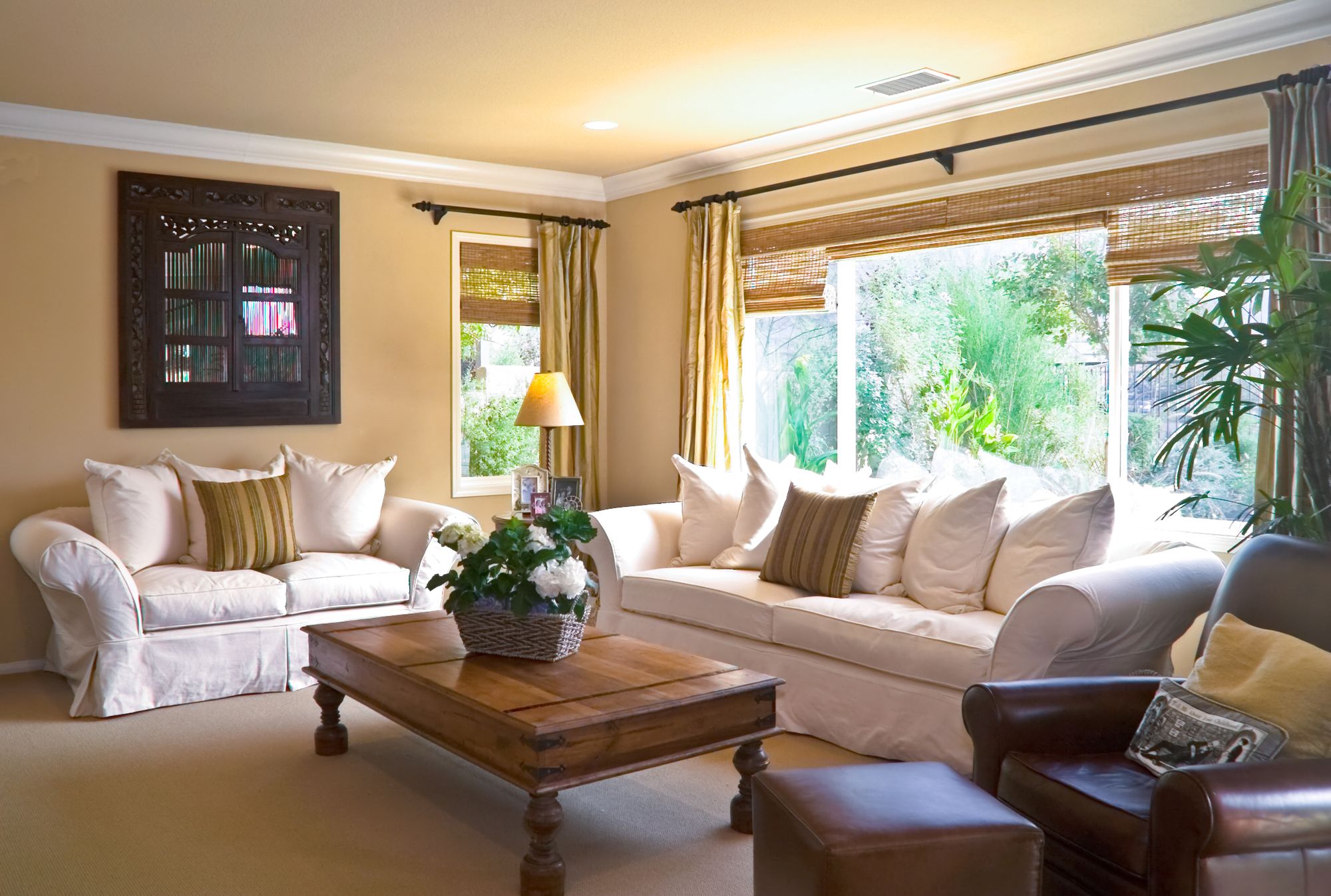 4) Add Easy to Install Wallpaper
Take a look at the new removable wallpapers that are currently hitting the market. The new lines of removable wallpaper come in amazing patterns and graphics that will make your room look like you hired an interior designer. The great thing about these wallpapers are they can be easily removed by simply peeling them off the wall. For an easy weekend project, consider covering the main wall of your bedroom with a peaceful pattern, or consider a living room update by covering one wall with a funky geometric patterned paper.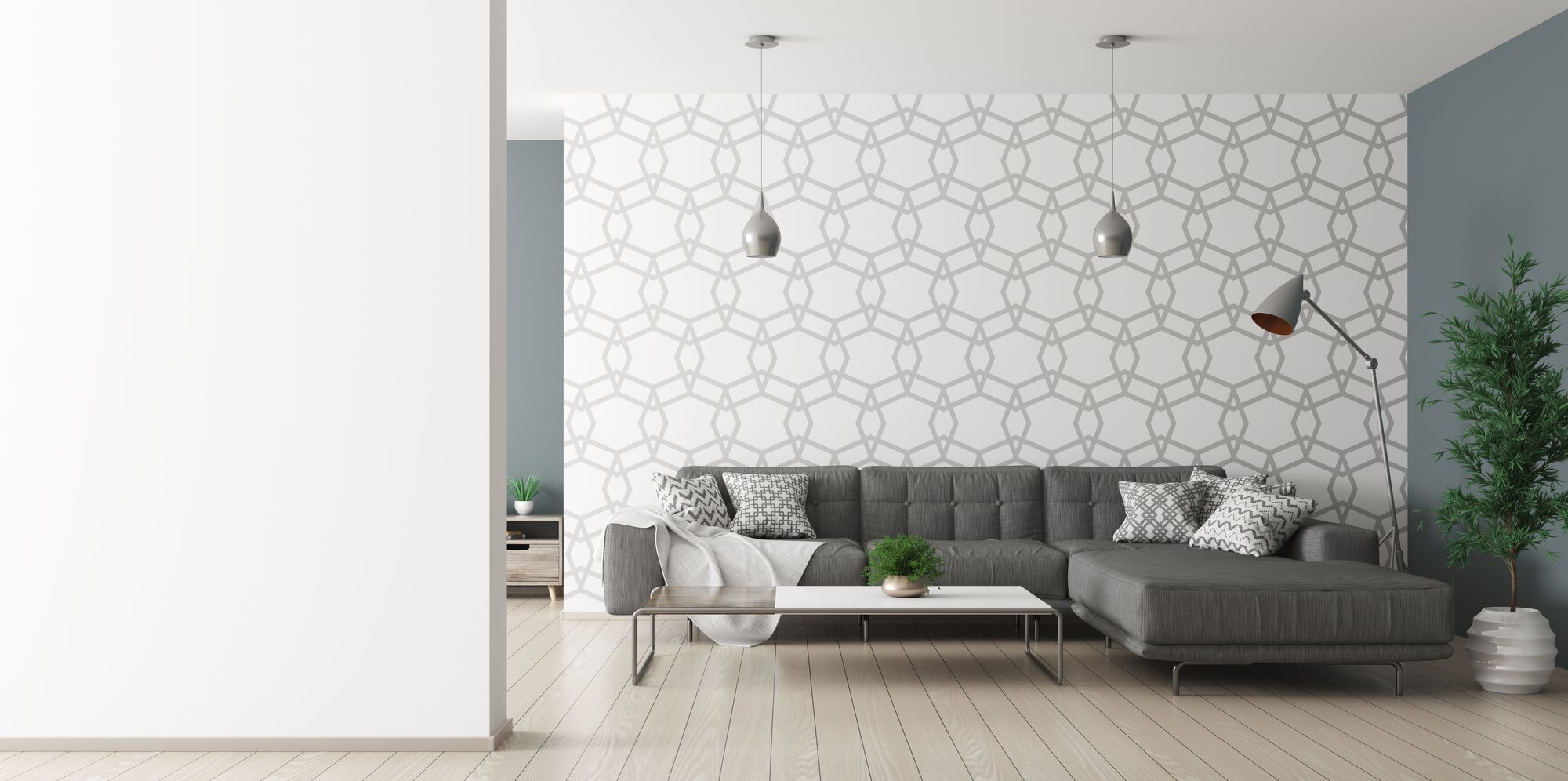 5) Spruce-Up Your Bathroom
Help an outdated bathroom look fresh again by changing the knobs, light fixtures, faucets, and shower curtains. By simply changing out one or two of the most outdated items, you can make your bathroom look modern and new. Adding a coat of paint can really go far in a bathroom, as well. New plush towels and a pretty plant can also add to a brand-new bathroom feel, without tearing out cabinets, walls or sinks.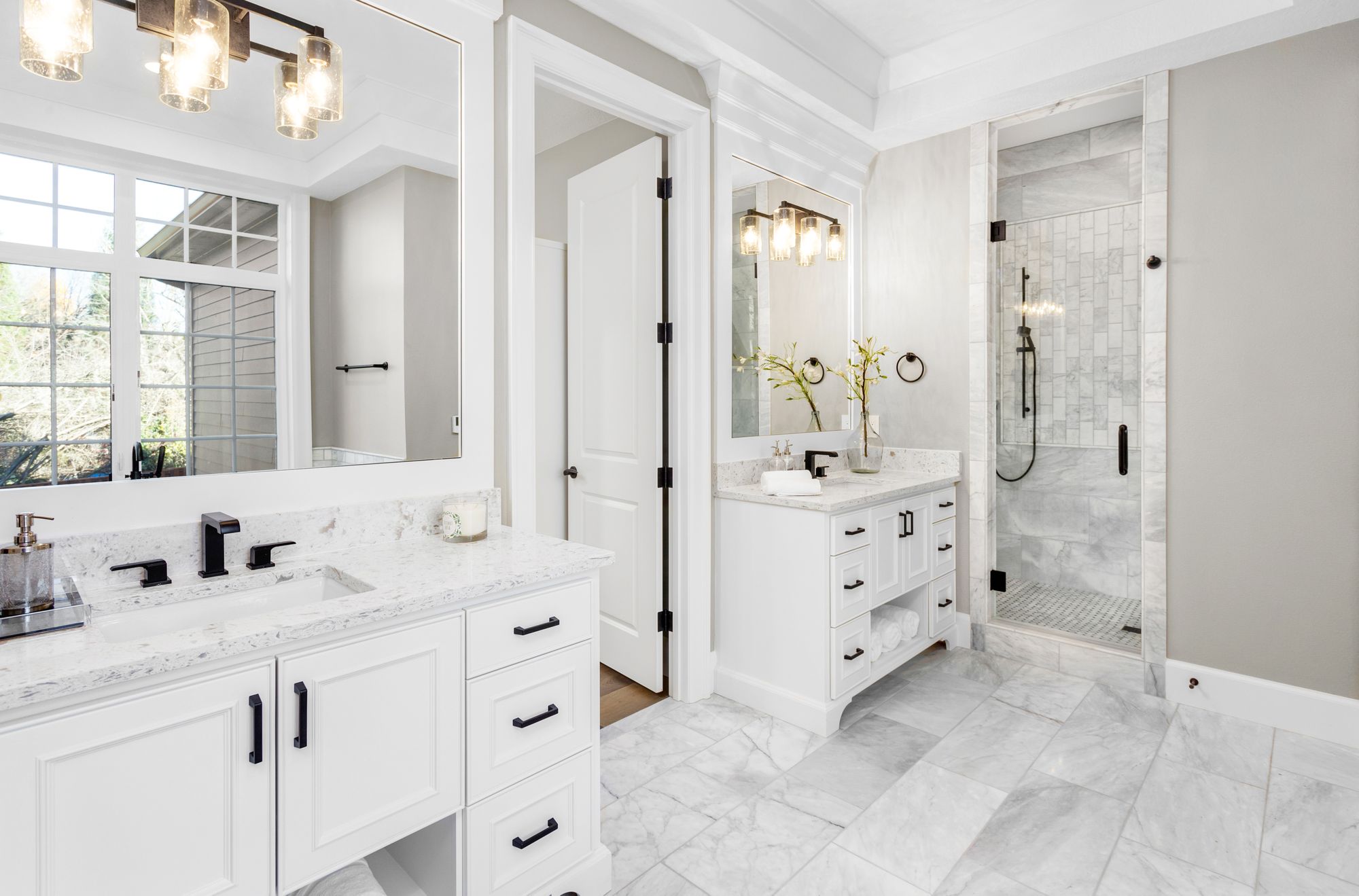 6) When In Doubt Just Clean and Paint
If you are feeling overwhelmed, then a great place to start is by simply doing a deep-clean, and then adding a clean coat of paint. This can take a room from drab to fab. Consider adding a punch of color on a accent wall, or just touch up your trim with a clean coat of white paint. If your home already has a fresh coat of paint, then look to other things that could use a touch-up.  Maybe paint your ceiling a cool blue, or bring new life to an outdated piece of furniture with a new coat of paint.