5 Ways to Help Your Kids Get Organized For The School Year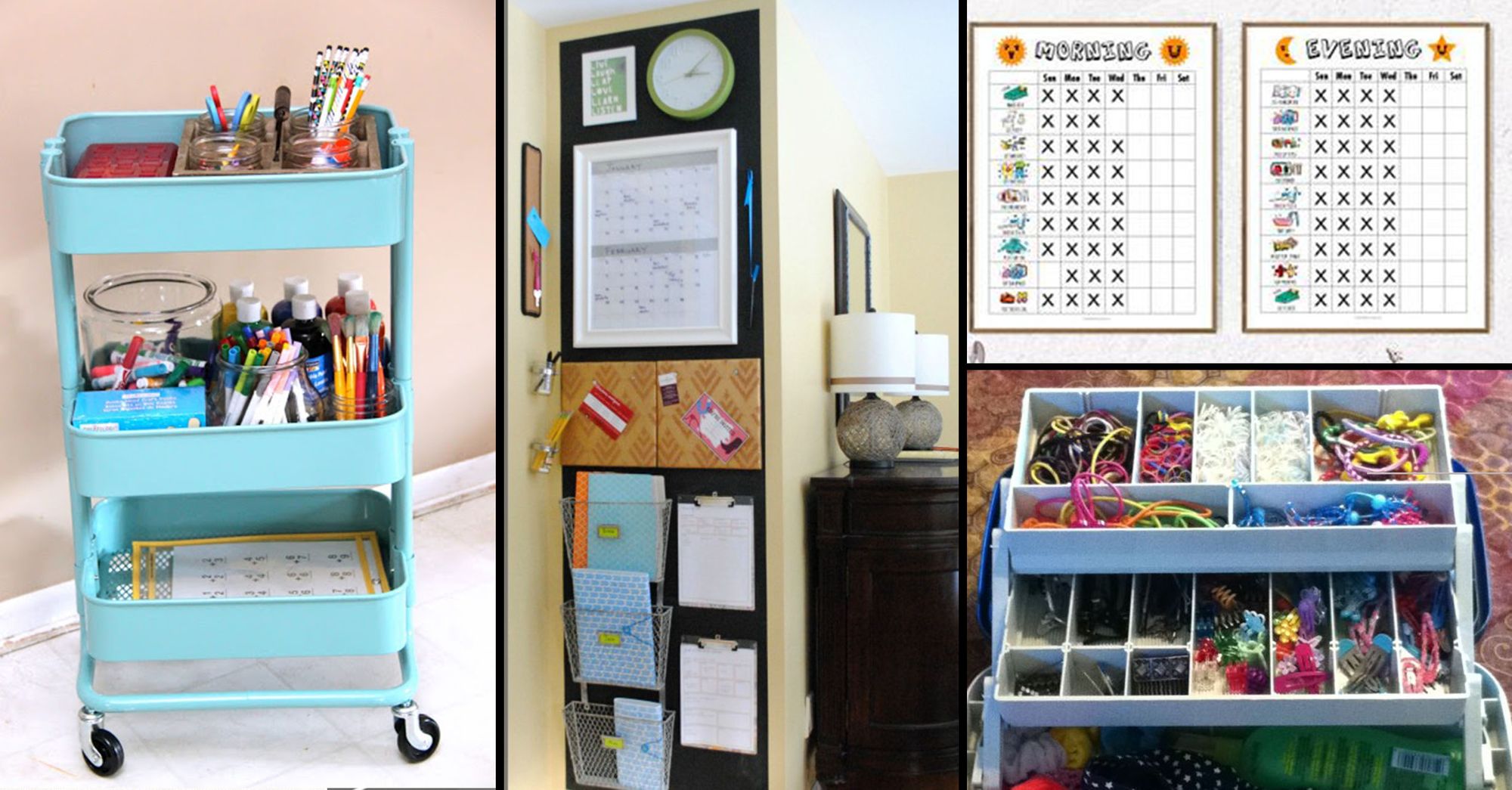 Having good organizational skills is key for success in school and in life. It is never to early to start helping your children develop routines and organizational skills, that will help keep their life on track throughout the school year.
1) A Family Command Center
With everyone in the family going different directions all of the time, a family command center is a great way to keep up with everyone's schedule. The center should include a place for the kids important paperwork from school, a 2-month calendar showing everyone's activities, a wall clock, corkboard for pinning papers and invites, file folders for papers, grocery list, bins to sort mail etc....
2) Homework Motivation Station
After a long day at school, it may be hard to get your kids motivated to do their homework. However, they will be more apt to do their homework if they have a fun and well organized place to do it. A great way to get kids started on their homework is to have all the supplies they need at their fingertips. Put all of their school supplies into a portable art caddy to help keep things organized. Another great idea is to have a portable homework station. This can easily be done by using a kitchen cart on wheels. Just load up the multi-level cart with school supplies, and the kids will be prepared to get their homework assignments done.
3) Routine Charts
Using routine charts is a great way to help teach your children how to be more self-sufficient. These charts will help keep your kids on track with getting ready in the morning, or getting ready for bed. They can also be used to help get chores done around the house. Routine charts help your kids become more independent, which in-turn helps everyone's day run smoother.
4) Organizing Accessories
If you have a daughter, you know that keeping accessories neat and organized can be a challenge. A fun way to keep accessories organized is by using a tackle box. They have great compartments that can easily store hair ties, bows, jewelry, scrunchies etc.... Plus it folds up into a nice and easy compact box that is easy to store.
5)  Conduct a Weekly Cleanup of Backpacks
Kids have a way of collecting many different things in their backpacks throughout the week. Make it a habit to clean out book bags every week. Old tests and papers should be organized and filed as needed. Any trash should be thrown out. Any school supplies that have found their way to the bottom of the bag, should be returned to their proper place in the homework center.