5 Fantastic Back-To-School Ways To Have Stress-Free Mornings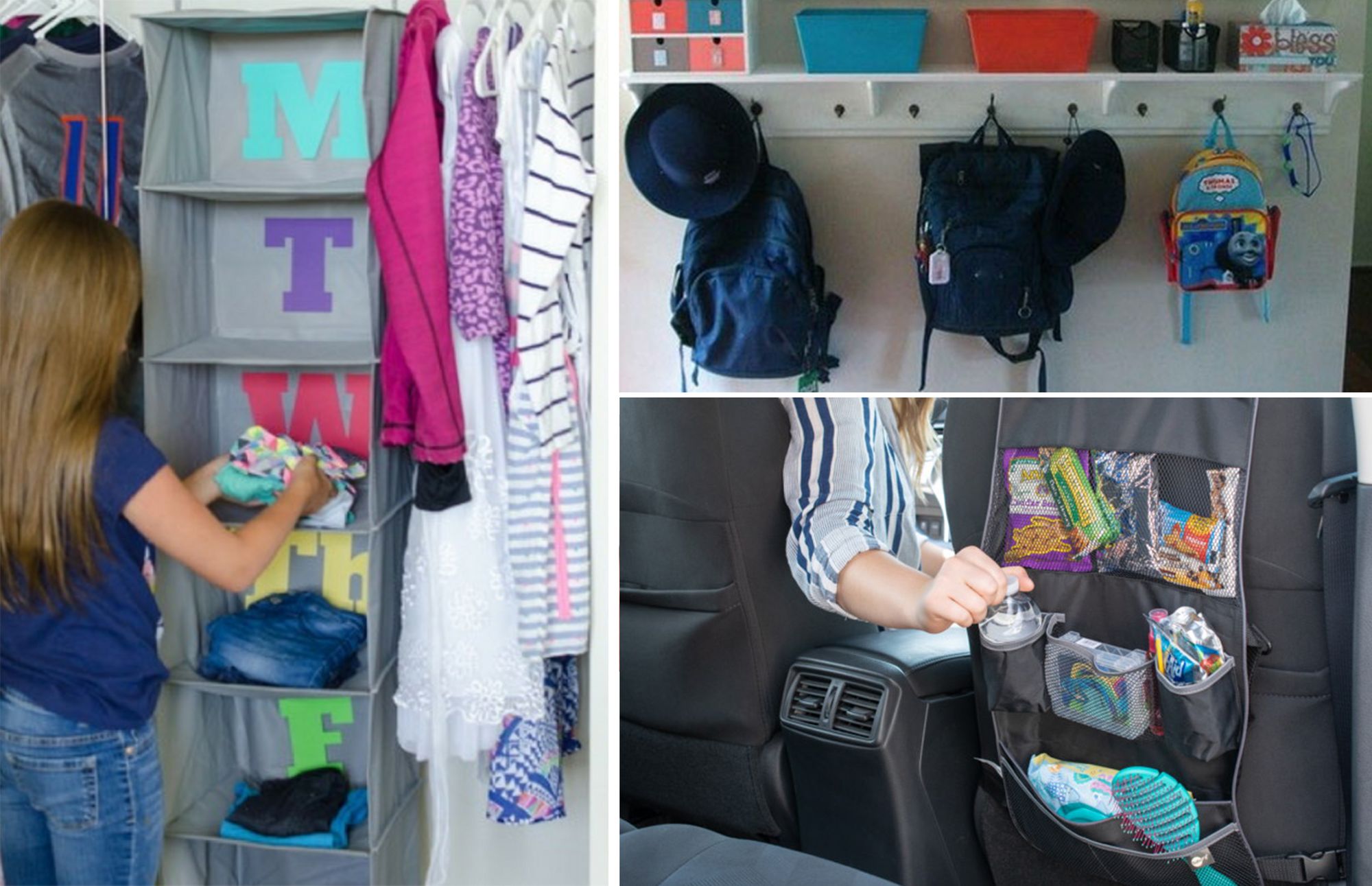 For most families mornings can be very stressful when trying to get everyone ready and to school on time. To help combat chaotic mornings, here are some great organizational tips and ways to help prepare for the school day.
1) Organize Clothes By the Day
A great morning time saver is to have clothes picked and laid out for the entire week. There are a few different ways to keep clothes organized by days. One way to do this is by having a label for each day on separate hangers, and then hanging up the appropriate clothes for that day. Another great way to organize clothes for the week is to use a hanging organizer. These organizers have individual cubicles that can be used for each day, which makes it easy to organize daily outfits.
2) A Lunch Station For Kids
A great way to get kids involved in getting ready for school is to have a school lunch station. The lunch station should be a dedicated lower cabinet that has everything lunch related with healthy food and drink options. This will make it easy for kids to make their own lunches, and you will know they are choosing lunch items you approve of.
3) Designated Backpack Zone
When the kids can't find their backpacks in the morning, it adds to the frustration of trying to get out of the door on time. Have a designated place that kids can hang up their backpacks after getting home from school each day. This will not only allow the kids to know exactly where their backpacks are each morning, it will also help keep them off of the kitchen table and from cluttering the house.
4) Morning Checklists
A simple morning checklist with a checkbox for each day of the week with the following categories: get dressed, eat breakfast, brush teeth, get backpack, get lunch, and put on shoes, is an easy way to help keep your kids on task of what needs to be done in order to get ready for school. Plus they will feel a sense of accomplishment with each check mark they make.
5) Kids Car Caddy
Having a kid car caddy is a great way to combat those mornings that you are just lucky to get everyone in the car. Pack a car organizer (or use a toiletry organizer) with things that your child may have forgot to grab on their way out the door such as: grab-n go breakfast options, water bottles, hair brush, baby wipes, hand sanitizer, flash cards, pencils, crayons, small books, etc....  
Hopefully these back-to-school organizational tips will simplify your life, and help get everyone to school on time!