5 Extraordinary and Unique Places To Stay In Wyoming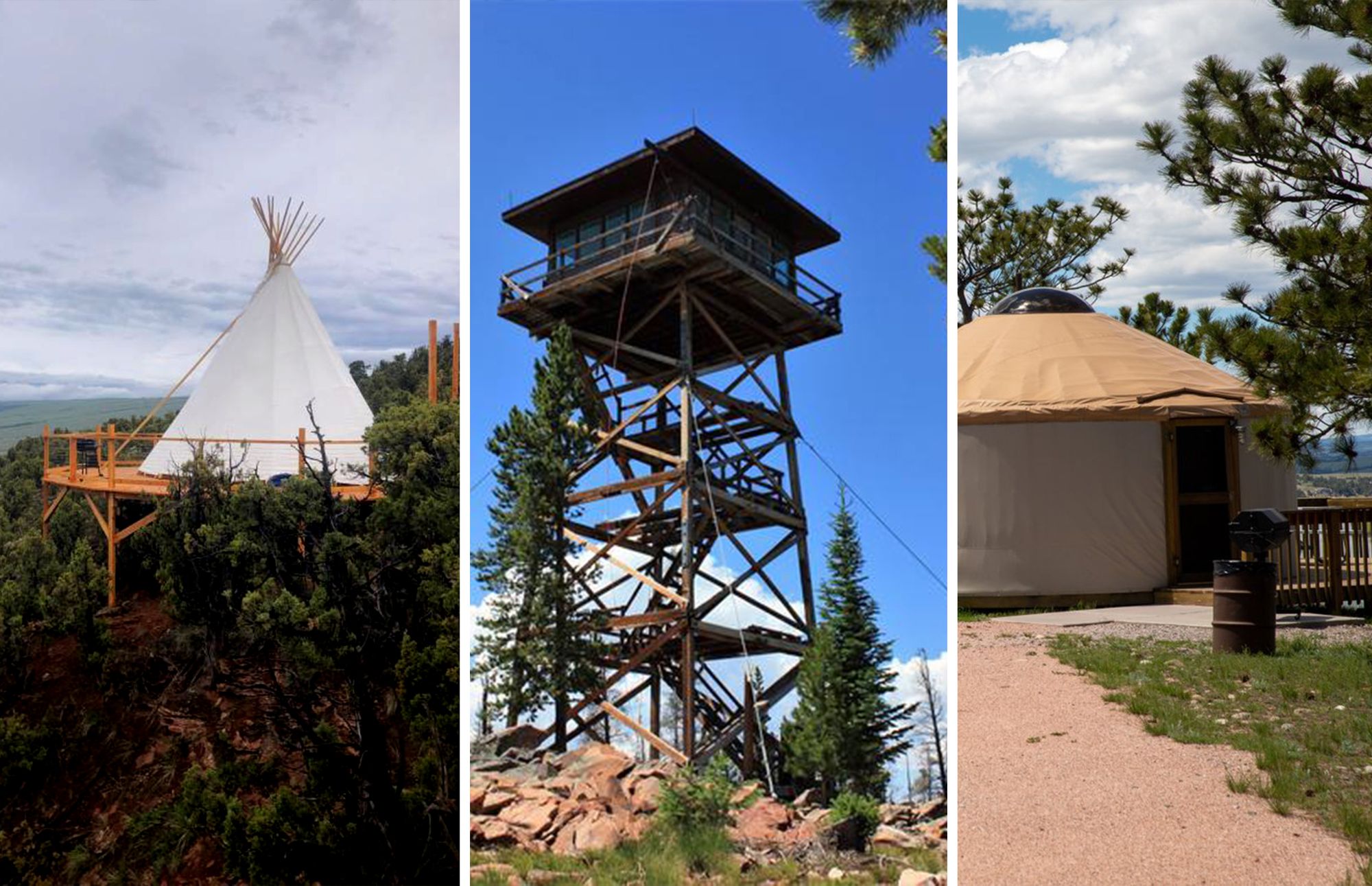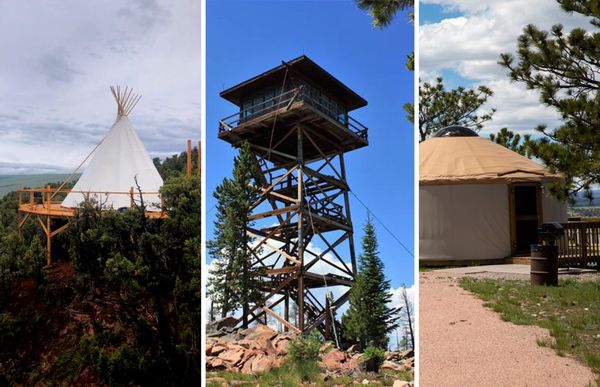 Looking for a unique place to stay during your Wyoming vacation? Try out these one-of-a-kind lodging experiences that will takes you outside of a hotel room. Here are some fun non-traditional accommodations to stay at in Wyoming.
Thermopolis Tepee
The Thermopolis Tepee has everything you need for a comfortable night stay along with some awesome views from the front deck! The tepees stick out of the hillside, and gives you a great view of the Wind River meeting the Big Horn River. Located just 5 miles from Thermopolis, and the Hot Springs State Park.
Yurts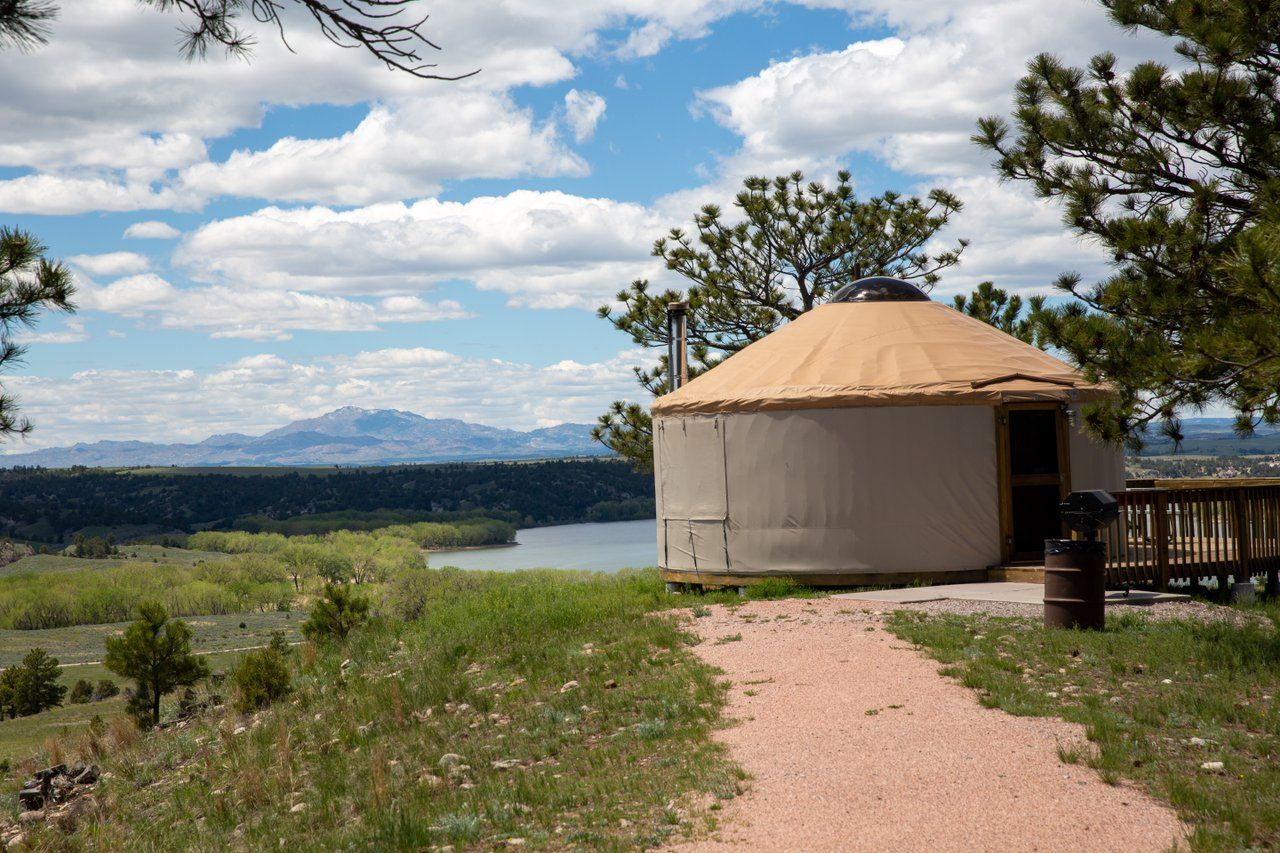 Take your average camping trip to a whole new level by camping in a yurt! Built on wooden platforms and protected with canvas walls, many yurts are available year-round. Get a cozy night's sleep in a full bed and kick on the heater on cooler nights. Most Wyoming yurts are solar powered and fully equipped with beds, a dining table and chairs, lighting, a heater, ceiling fan and grill. Book your yurt through the Wyoming State Parks and through the Wyoming National Forests.
Glamping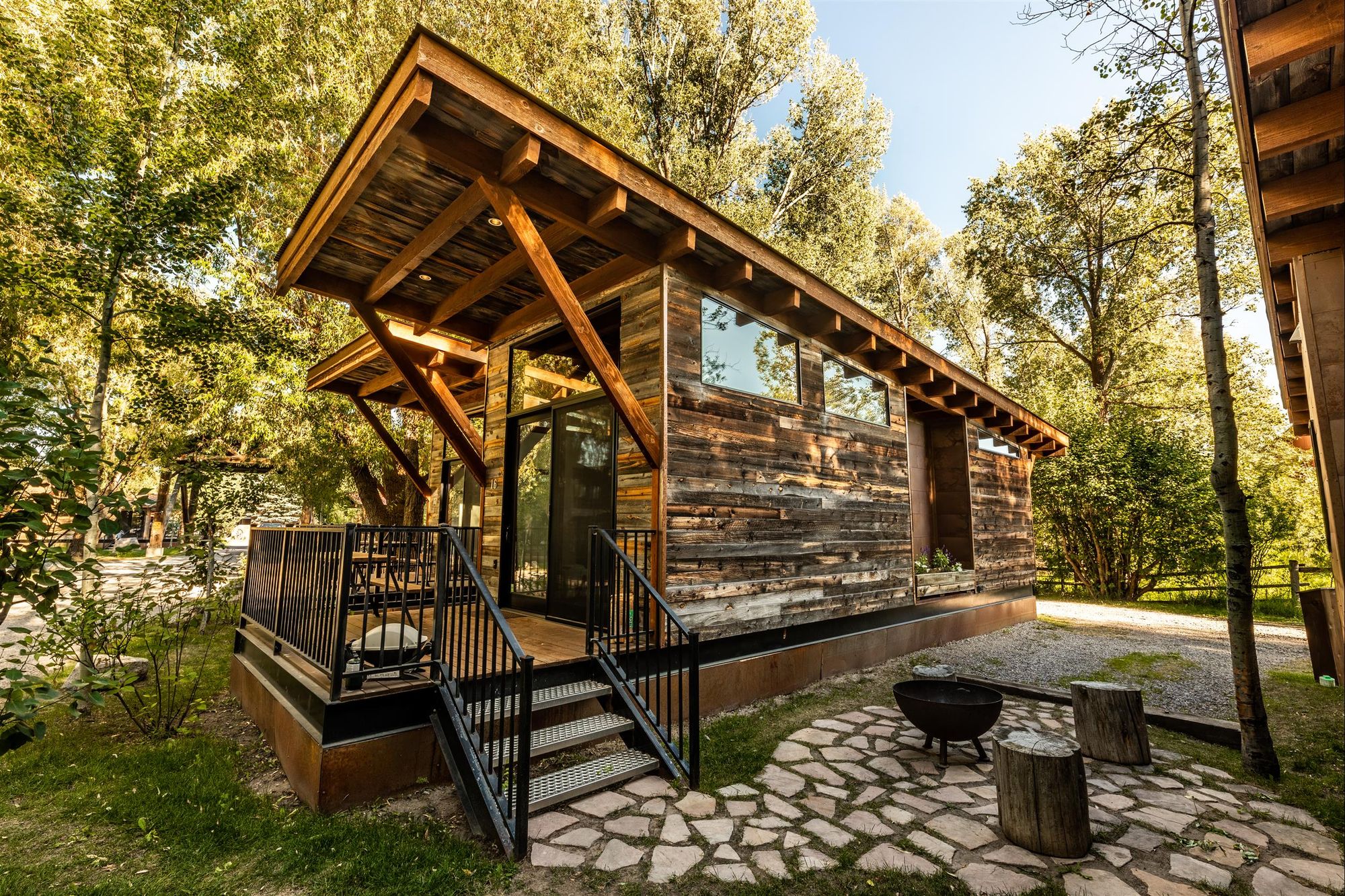 Camping heightened by extravagance will have you appreciating the great outdoors in luxury. Glamping eliminates camping-related worries that might send some guests running, including sleeping on the ground and going a few days without showering. With electricity and many comforts of home, glamping destinations offer full-service amenities that allow you to make the most of a week in the wilderness.
Fire Tower Lookouts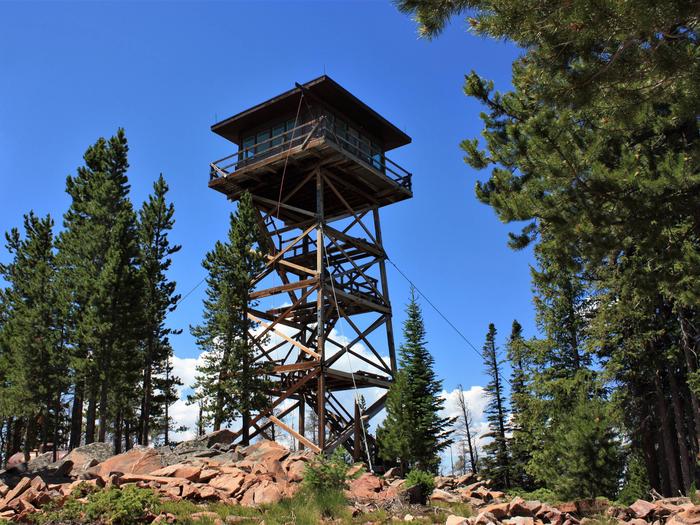 Perched among the treetops, you can see for miles from these one-of-a-kind places to stay. Restored to accommodate guests, the authentic towers were once used as the quarters for Forest Service fire lookouts. You'll love spending time on the outer deck while taking in panoramic views of the forest below. Amenities can include a table with chairs, cookware and dishes, cleaning supplies, a propane heater, cook stove, oven and lighting. Lodging can be booked through Wyoming's National Forests.
Sheep Wagon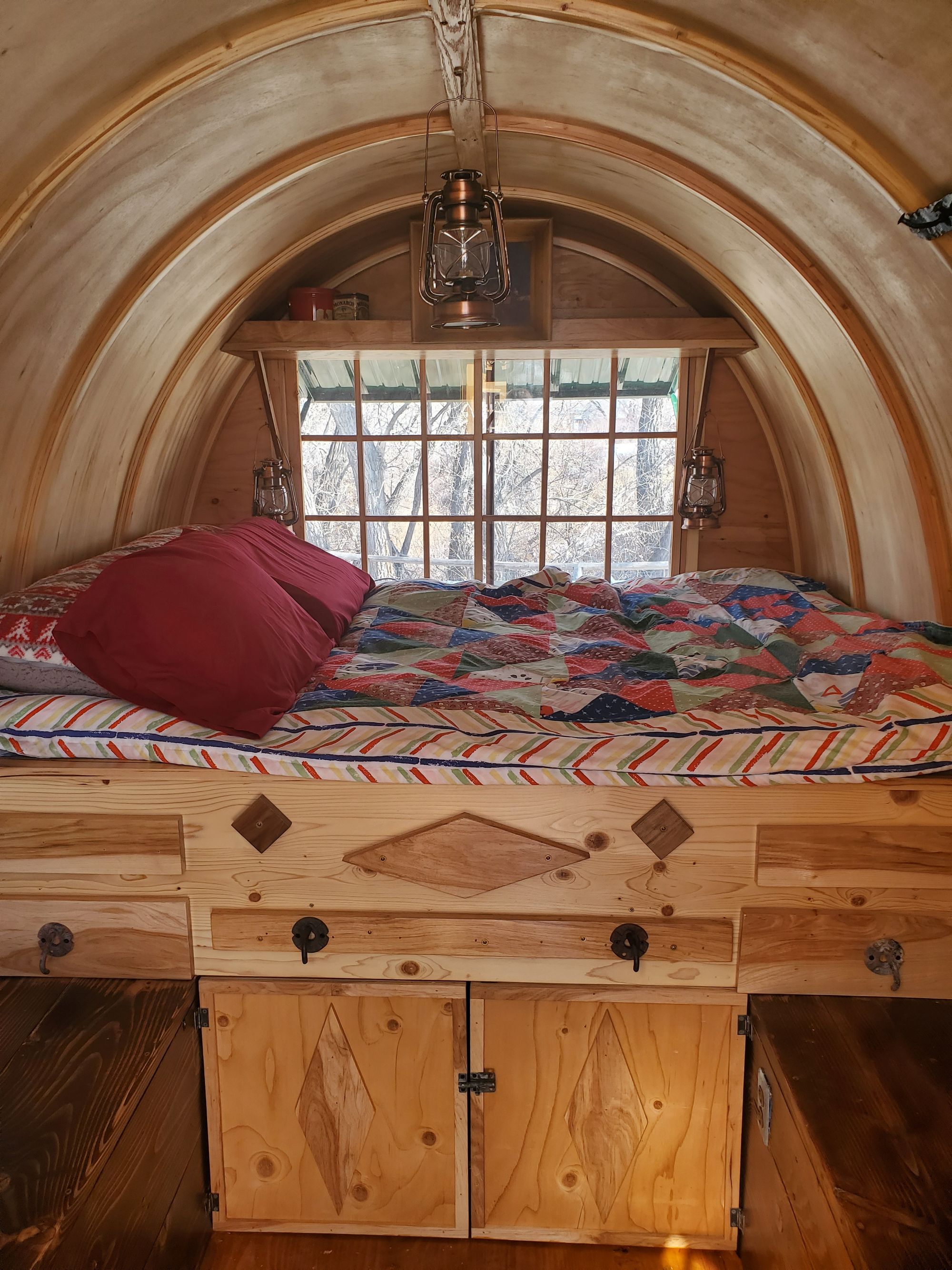 Want to live like they did in the homesteader days? This sheep wagon is available for rent located near Cody. You can rent and stay in one of their fully furnished Glamping Sheep Wagons on the picturesque Shoshone River bank. Conveniently located just 5 miles from Cody, Wyoming, and only an hour's scenic drive to Yellowstone National Park!