5 Easy Steps To Prepare Your Lawn For Spring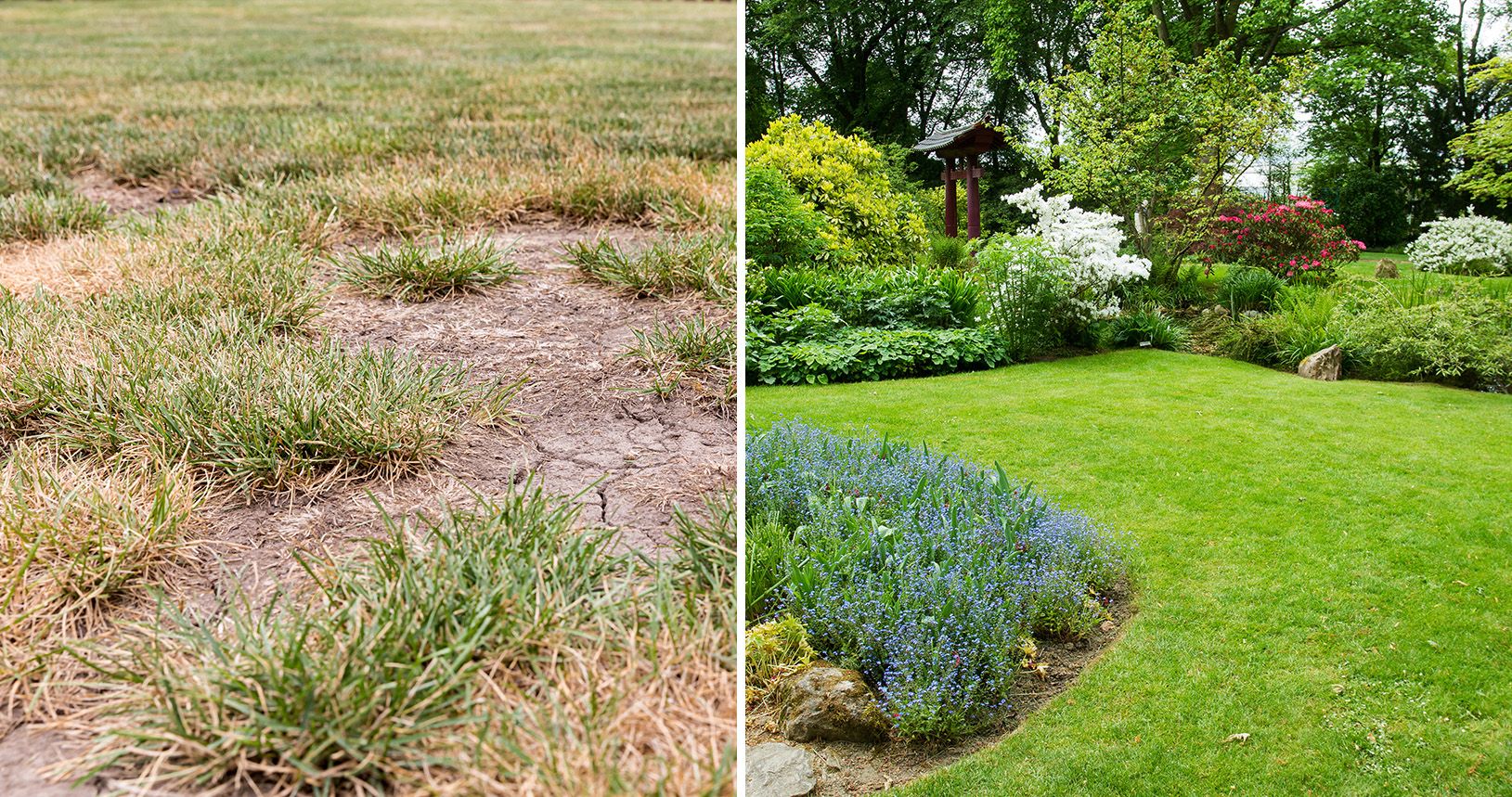 Harsh winters can wreak havoc on our lawns, shrubs, and trees. Months of lying dormant under a blanket of ice and snow make them weak and hungry. With spring in the air it is time to start thinking about lawn maintenance. Follow these simple lawn care tips to help bring make your lawn back full and beautiful.
1) Clean Your Lawn
The first thing to do to get your lawn ready for spring is to rake up all of the leaves, twigs and other debris that has gathered over the winter months. The easiest way to do this it to us a rake. The other added benefit of spring raking, is it will help loosen up matted grass caused by snow mold.  
2) Aerate Your Lawn
Aerating your lawn will help it rebuild by helping loosen up soil. This will help reduce thatch accumulation, decreases pesticide and fertilizer runoff, creates a healthy layer of topsoil beneath the grass, and helps the soil retain water and nutrients.
3) Apply Fertilizer, Pre-Emergent and Weed Killer
It is helpful to go with a combination of fertilizer, pre-emergent (helps to prevent crabgrass), and weed killer to get your lawn in shape for the summer. It is best to apply these products again after 6-8 weeks. There are also many different lawn services that can help you with your lawn maintenance, and can apply these products for you.
4) Overseed Your Lawn
Looking to cover up bare spots in your lawn? The best way to help have a full and lush lawn is to overseed these areas in the springtime. You will also want to apply a slow-release nitrogen fertilizer to ensure vigorous lawn growth.
5) To Mow or Not to Mow
In the spring it is important to wait until temperatures have been consistently reaching over 40 degrees Fahrenheit. If you cut the grass before it has fully thawed from its winter nap, you could damage the tender blades.