10 Fun Things To Do This Upcoming Weekend In Cheyenne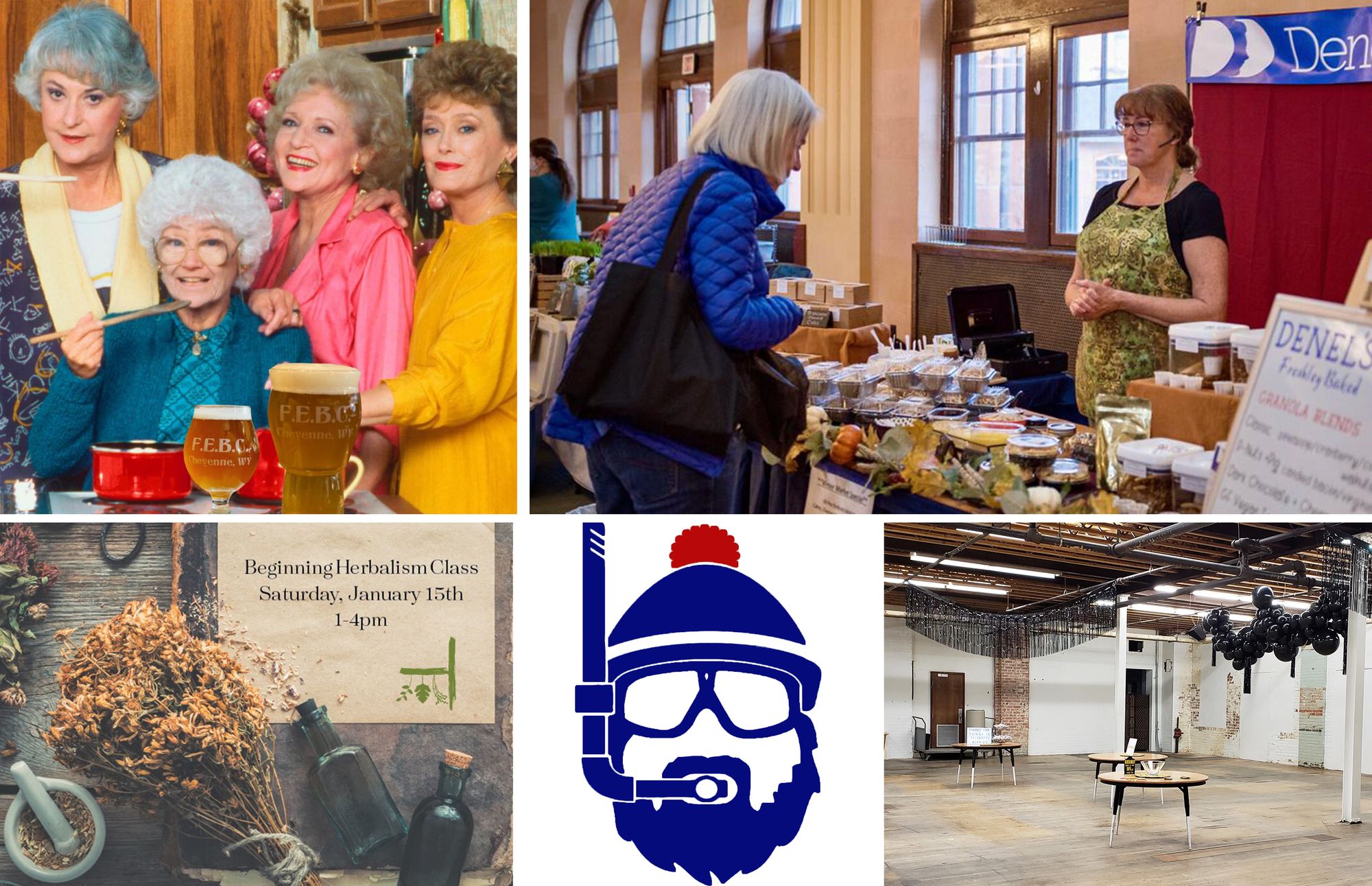 1) DUELING PIANOS - The Met Downtown
January 14th - 15th, 2022 / 8:00pm to 11:00pm / $20 per ticket
Come laugh and sing along in an evening of musical entertainment by two dueling pianists directed by your requests!
2) BEGINNING HERBALISM - Hawthorn Tree
January 15, 2022 / 1:00pm / $25
A class to introduce the fundamentals of herbalism. Please register to reserve your spot.
3) CHEYENNE WINTER FARMERS' MARKET - Depot Lobby
January 15, 2022/ 9:00am -1:00pm
Featuring Local Foods and Crafts:
Seasonal Local Vegetables and Microgreens
Local Meats and Cheeses
Take-home bunwiches
Local Salsas
Farm fresh eggs
Fresh, locally baked breads, pastries, pies, cookies, sweet rolls, chocolates and more
Kimchi, Dumplings, and other Korean Foods
Fresh, Local Popcorn
Pasta Sauce
Locally roasted fair-trade coffee and locally blended teas
Locally made rubs, spice blends, and seasonings
Locally produced jams, preserves, relishes, and honey
Fermented Foods
Pet Treats
Natural, locally-produced and organic body care products
Hand-crafted fiber goods, pottery, and other crafts
Live Music
4) STAY GOLDEN PARTY - Freedom's Edge Brewing Co.
January 15, 2022 / 6:00pm to 10:00pm
January 17th would've been Betty Whites 100th birthday, and to celebrate this LEGEND we're throwing an honorary Stay Golden party - where everyone dresses the part! Whether you channel your inner Golden Girl or find your inspiration from your Grandmas closet, we wanna see your best geriatric getup! If you're lucky we'll still have our White Out Blonde Stout on tap, which has been dubbed "Betty White, Out" so feel free to drink a pint in her honor!
5) 9th Annual Schwartz Memorial Plunge - Lions Park
January 15, 2022 / 11:00am to 1:00pm
Join us for the 9th Annual Schwartz Memorial Plunge! This is a great opportunity to come out, have fun and show your support for The EOD Warrior Foundation, which all donations and proceeds will be going to.What is a polar plunge? A polar plunge is an event held in the winter months where participants gather the courage to enter a body of water despite the frigid temperatures. These events are usually held to raise money for a charitable organization, in this case The EOD Warrior foundation.
6) We're One! 1 Year Anniversary Party at The Louise Event Center
January 15, 2022 / Noon to 5:00pm / Free Admission
Come celebrate The Louise's 1 year anniversary. Open to the public. Eat, drink, shop from a variety of vendors. 110 E. 17th Street Downtown Cheyenne.
7) Board and Brush - Pick Your Project Workshop// 16 & Older
January 15, 2022 /  1:00pm to 4:00pm / Workshop Fee
Looking for a fun way to connect with friends or family? Join our most popular DIY workshop and create your own unique wood sign! Select a wood project from our gallery. We provide all the materials and instruct you step-by-step to create a beautiful piece for your home or for a gift. Choose from a variety of paint and wood stain colors in the workshop. Pre-registration is required.
8) CROSSROADS: CHANGE IN RURAL AMERICA - Laramie County Library
December 11, 2021 - January 23, 2022 Recurring daily / FREE
Explore the Smithsonian's Museum on Main Street exhibit on all three floors of the library to learn about our identity as rural Americans, who we were, who we are, and where we are going. Enjoy a variety of Crossroads events and activities, as well as an art exhibit, Art at the Wyoming Crossroads.
9) BOYS & GIRLS CLUB OF CHEYENNE ART AND PHOTOGRAPHY EXHIBIT - Laramie County Library
January 7, 2022 - February 2, 2022 Recurring daily / Free
Visit the 2nd floor of the library to enjoy the incredible creativity of Boys & Girls Club members!
10) LABLAST DANCE FITNESS CLASSES - CFD Old West Museum
December 18, 2021 - March 26, 2022 Recurring weekly on Saturday / 10:00am to 12:00pm / $10 per person/per session
This Dance Fitness Program is based on ballroom dances that you may see on Dancing with the Stars. It is partner-free, includes all components of fitness, and uses a wide variety of music.