10 Fun Events To Partake In This Weekend In Cheyenne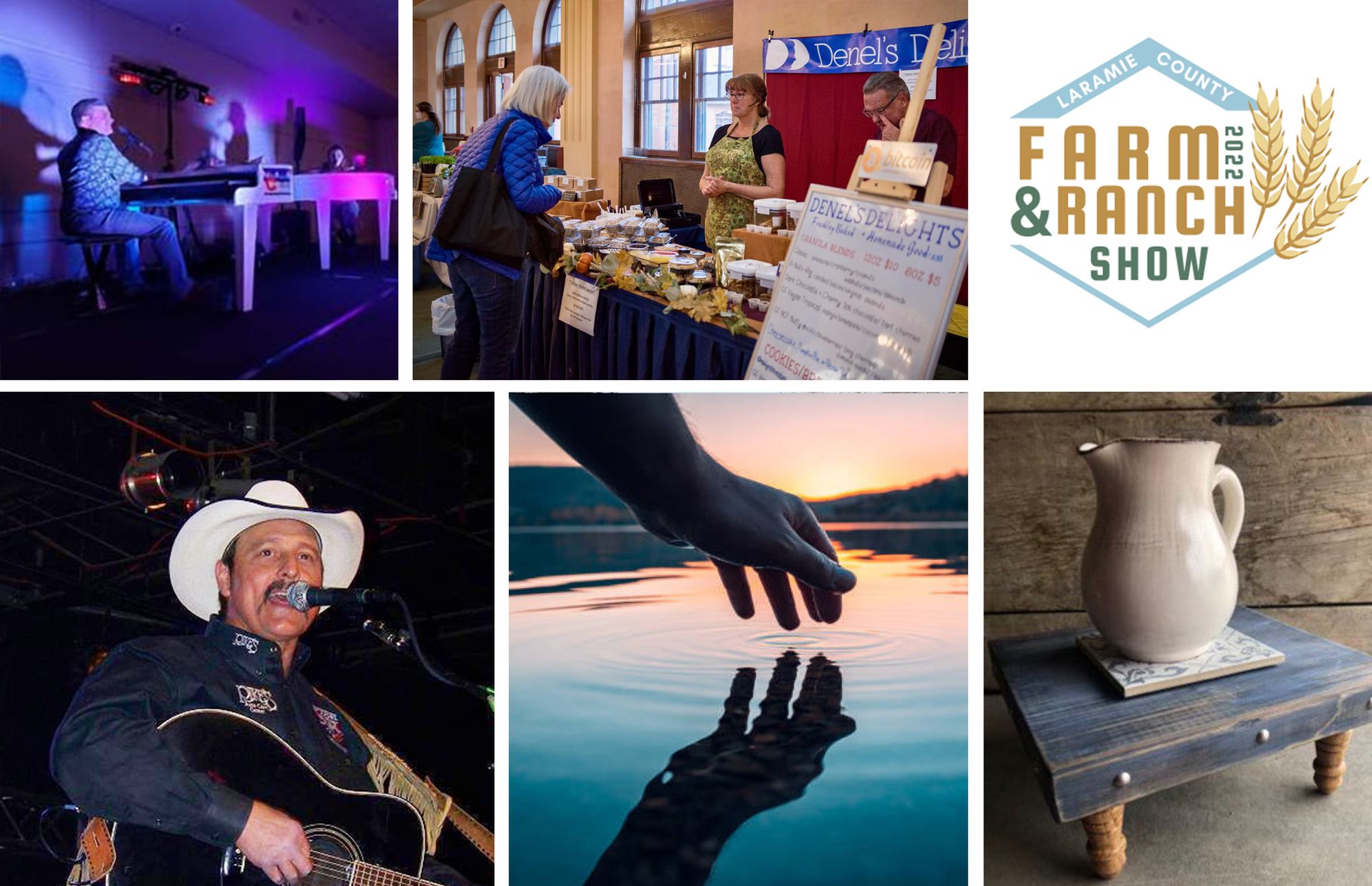 1) DUELING PIANOS - The Metropolitan Downtown
February 18th & 19th, 2022 / 8:00pm to 11:00pm / $20
Come laugh and sing along in an evening of musical entertainment directed by your requests.
2) FARM AND RANCH SHOW - Archer Event Center
February 18, 2022 - February 20, 2022 Recurring daily
The Laramie County Farm & Ranch Show brings together a variety of quality agriculture businesses to the community. Farmers, ranchers and the local community can gather to discover new products and services available in the area, attend free educational classes and network.
3) WOODIE PROCELL AT THE OUTLAW
February 18, 2022 / 8:00pm to 11:00pm / $10
Former Rodeo Clown, Woodie has his own brand of music. Originally from Louisiana he has a sound that is unique.
4) DON'T DRESS FOR DINNER - Atlas Theatre
February 11th - 13th, 17th-20th, 25th - 27th, 2022/ 7:30pm to 9:30pm / $12-$46
A weekend of romance turns out to be a weekend of confused alibis. The hilarious confusion ensues as characters have to improvise at breakneck speed! For dinner theater nights, dinner starts at 6 PM.
5) CSO's A TIME TO REFLECT - Cheyenne Civic Center
February 19, 2022 / 7:30pm to 9:30pm / $10-$50
Reflect while listening to the beautiful selections by Wiancko, featuring En Avant Dance Studio, Coleridge-Taylor and Beethoven's Symphony No. 5. Plus, enjoy baritone Levi Hernandez's long-awaited debut with CSO, performing Mahler's Songs of a Wayfarer.
6) CHEYENNE WINTER FARMERS' MARKET - Depot Lobby
February 19, 2022 / 9:00am to 1:00pm / Free
Featuring Local Foods and Crafts:
Seasonal Local Vegetables and Microgreens
Local Meats and Cheeses
Take-home bunwiches
Local Salsas
Farm fresh eggs
Fresh, locally baked breads, pastries, pies, cookies, sweet rolls, chocolates and more
Kimchi, Dumplings, and other Korean Foods
Fresh, Local Popcorn
Pasta Sauce
Locally roasted fair-trade coffee and locally blended teas
Locally made rubs, spice blends, and seasonings
Locally produced jams, preserves, relishes, and honey
Fermented Foods
Pet Treats
Natural, locally-produced and organic body care products
Hand-crafted fiber goods, pottery, and other crafts
Live Music
7) 39TH ANNUAL GLASS ART SHOW - Cheyenne Botanic Gardens
February 1, 2022 - April 2, 2022 Recurring weekly on Tuesday thru Saturday / 10:00am to 5:00pm / Free
Come explore the 39th Annual Glass Art Show! This spectacular showcase of regional Glass Artists from Colorado and Wyoming will be on displaying on the 2nd floor Hallway space at the Cheyenne Botanic Gardens. There are many pieces for sale this year so make sure you visit before your favorite piece is Sold! As always the show is free to view and all are welcome to come and look as often as you like!
8) HOLIDAY SIP AND SHOP - Dillinger's
February 19, 2022 / 10:00am to 4:00pm
Come check out local vendors while you sip on a tasty drink!
9) 15th Annual CFD VCF Dinner & Auction; featuring Diamond Rio - Little America Hotel and Resort
February 19, 2022 / SOLD OUT
Enjoy cocktail hour, dinner, live and silent auctions and music from one of country music's brightest group's Diamond Rio.
10) FARMHOUSE RISER DIY WORKSHOP - Dillinger's
February 20, 2022 / 1:00pm to 3:00pm / $55, includes first drink
Join us for an afternoon out with friends enjoying crafted cocktails and making memories! This beautiful wood riser will be the showpiece of your farmhouse or rustic décor. Use it to elevate your favorite centerpiece in your kitchen, bathroom or table. Also perfect as a plant stand!